TORONTO – Saturday's MLS Cup final at BMO Field between Toronto FC and the Seattle Sounders will be a reunion of sorts for Eriq Zavaleta.
The young defender, who's been a key starter in his second season with TFC, began his Major League Soccer career in Seattle, although he has bittersweet memories of his time there.
Zavaleta, 24, was selected 10th overall in the 2013 MLS SuperDraft, coincidentally with a pick the Sounders acquired in a swap with TFC earlier in the day. It was a special moment for the defender because of a personal connection to Seattle's Sigi Schmid, who coached his father, Carlos, at UCLA—to say nothing of the fact that the Sounders were an ambitious team with championship aspirations who played before large home crowds.
But Zavaleta, a promising prospect out of the University of Indiana, made only five appearances for the Sounders. Twice he was sent out on loan to the now-defunct Chivas USA and the San Antonio Scorpions of the second-tier NASL. After his loan stint with Chivas ended following the 2014 season, the Sounders started shopping him around, and ended up trading him to Toronto last January, bringing an end to his ill-fated tenure with the west-coast club.
So, what happened in Seattle? The main issue was a difference of opinion as to what exactly was his best position. Seattle wanted to use him up front—he enjoyed a standout NCAA career as a forward, helping the Hoosiers win a national title in 2012. But Zavaleta, who had experience playing as a defender in his youth, saw his future as a centre back.
Understandably, he has mixed emotions about Seattle.
"I don't think the experience went exactly as I had planned it. It was very experimental in that we weren't sure which positions I was going to play. We flip-flopped a couple of times. I came in there initially as a centre back. [I] didn't have the greatest of pre-seasons… and then immediately was transferred back to playing forward. I thought I got better as the year went on," Zavaleta recalled.
"After that they sort of gave up on me, to be honest. They loaned me out to Chivas to see what I could develop into there. It was a learning year for me, but I think a good year as far as my development was concerned. I got better every game and by the end of my stint at Chivas I felt confident I could play in this league. [Seattle] decided to move on and traded me here, and it's been the best thing for me."
Pivotal as it was, the career-altering move to Chivas almost didn't happen. At the time, Seattle wanted to send him to the NASL's Indy 11.
"The paperwork was drawn up. I went to Sigi and said, 'Are there any MLS clubs that are interested? Because I'd like to stay in MLS and play if possible,'" Zavaleta explained.
As it turned out, Chivas was interested. The Goats were coached at the time by Wilmer Cabrera, who had previously worked with Zavaleta at a U.S. national youth team residency camp. Chivas wanted to use him as a defender, while Schmid was keen on sending him to Indy 11 because they were going to play him at forward. Ultimately, Schmid had the final call, but he let Zavaleta decide where he wanted to go.
"Sigi came to me and said, 'There is another opportunity for you [at Chivas]. I would rather you go to Indy 11 because I see you as a forward, but at the end of the day its your choice.' I felt like I was a centre back. I felt like my higher ceiling was at centre back, and Chivas was in MLS, and it was another opportunity for me to play and get comfortable at that level. So I chose to go there," Zavaleta said.
It was at the L.A.-based club where he truly became a central defender, and gained valuable experience playing alongside MLS veterans such as Bobby Burling and Dan Kennedy.
"It ended up being the best thing for me at that time," Zavaleta said.
Still, when he returned to Seattle at the end of the season he had hoped the Sounders would try him out in the centre of defence. They didn't. He never played another game for the organization. It left a bit of a sour taste in his mouth, although he was grateful they sent him to Toronto, where coach Greg Vanney just happens to be his uncle.
"Seattle and Sigi tried to do right by me in sending me to Toronto because Greg was familiar with me, and would give me a chance. I'm thankful to Seattle for that," Zavaleta admitted.
If Chivas was the turning point in his career, then Toronto was where he came into his own. Alongside Drew Moor and Nick Hagglund in TFC's three-man defence, the Indiana native has proven to be a steady hand at the back this season. He's also started all five games in the playoffs, and all 480 minutes of the Reds' run to the MLS Cup final, further underscoring his importance to the team.
It hasn't been all smooth sailing in Toronto, though.
"Coming here was going to be difficult for me to win over the fan base, just based on the nature of the relationship between Greg and I. I'm sure the initial impression for them was that I came here because of him, and it's been a personal goal of mine to prove that I'm here for other reasons. I'm here because I deserve to be here and because I can help this team win," Zavaleta stated.
If anything, Zavaleta feels having his uncle as the coach has worked against him; that Vanney is extra hard on him because of the family connection.
"There were moments [this season] in which possibly I deserved to play where I didn't, or I made a mistake and I was punished more heavily because of it. In the end, it's made me a better player," Zavaleta said.
If all goes well, Zavaleta will experience two life-changing moments in the span of seven days. He's marrying his college girlfriend, who happens to work for Toronto FC, one week after the MLS Cup.
"To be able to win an MLS Cup and then get married a week later, it would be a dream come true," Zavaleta said.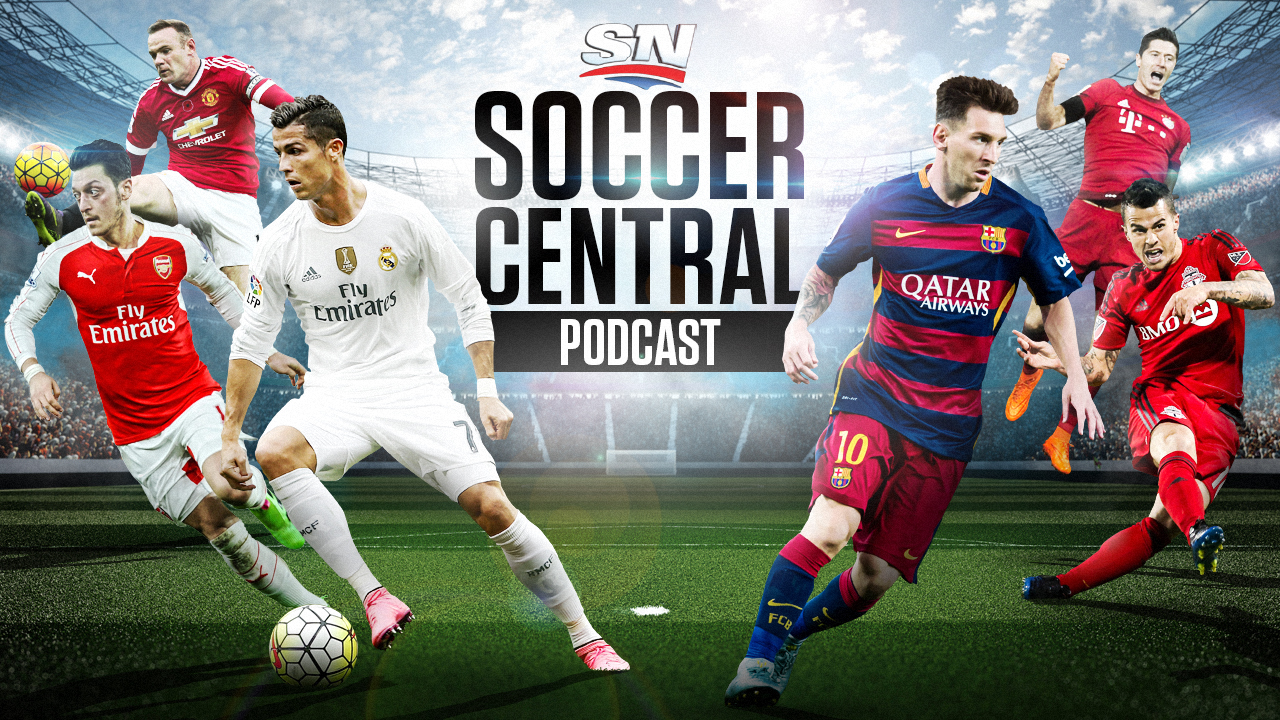 Sportsnet's Soccer Central podcast (featuring James Sharman, Thomas Dobby, Brendan Dunlop and John Molinaro) takes an in-depth look at the beautiful game and offers timely and thoughtful analysis on the sport's biggest issues.
Listen now || iTunes || Podcatchers