Ahead of today's slate of games at Euro 2016 I heard Cristiano Ronaldo's comments regarding Iceland's performance in their 1-1 draw with Portugal on Monday. I try my best to like the man, and I totally respect his brilliance on the pitch. However, his petulant and pedantic actions make it extremely hard to embrace him.
Ronaldo should have scored a hat trick against Iceland, but he didn't. He struggled and as a result he sulked. I don't think he takes advice from many people, but if there is a figure in his life that Ronaldo looks up to, they need to tell him to grow the hell up.
Here are my thoughts on Matchday 6…
• Marek Hamsik. What an absolutely class performance for Slovakia in a 2-1 win against Russia. Hamsik has had the opportunity to move to a variety of big clubs in his career, but he remains loyal to Napoli where he has been revered ever since leaving Brescia nine years ago. You don't hear much of that anymore, and everyone should be a Marek Hamsik fan.
• Russia has not exactly covered itself with glory at this tournament. Again, a flare was snuck into the ground. Shouldn't this be a major concern? Security is supposed to be at an all-time high.
• Russian manager Leo Slutskiy needs to find a new profession before this one kills him.
• Surely it is time Switzerland dropped Haris Seferovic and started Breel Embolo after the Swiss battled Romania to a 1-1 draw?
• Xherdan Shaqiri said before today's match he would consider playing for newly recognized Kosovo in the future. Someone please explain to the Stoke City man that such comments aren't necessarily useful in the middle of a tournament.
---
MORE ON EURO 2016: Sportsnet has you covered with in-depth coverage of Euro 2016 in France, which runs from June 10 to July 10.
• Match schedule || Group standings || Live scoreboard || Latest news
• Profiles: All 24 teams || History of Euro || Top 10 moments in Euro history
• Sportsnet's predictions || 10 players to watch || 5 key group stage games
---
• I was surprised to see Didier Deschamps drop both Antoine Griezmann and Paul Pogba vs. Albania, a game France ended up winning 2-0. I understand he wanted to change formations and didn't think they suited the 4-2-3-1, but isn't that playing with fire with two key players' confidence? France struggled at times against Albania, but they weren't altogether terrible, and certainly carried the majority of the play. But Pogba has now been subbed off, and dropped in his first two matches. For a young player, surely that can weigh on you?
• In fairness, though, Deschamps corrected his error, and brought both men on, changed the formation and won the match. Not all managers have that courage.
• Looks like OIivier Giroud is coming out of his purple patch and is sinking into a nice little rut. Arsenal fans know what I mean—that was a very typical Gunners performance by Giroud against Albania, with loads of chances but nothing to show for it.
• Dimitri Payet. I really hope the lure of playing in the Olympic Stadium is a great one for Payet, otherwise I suspect the West Ham faithful might have a rough end to their summer. What is a 29-year-old who is playing some of the best football in the world worth these days?
• Albania deserves so much more than zero points. If nothing else they have shown they belong at this level and seem to validate a 24-team tourney.
• The pitch in Marseille was dreadful, and to think there will be a semifinal played there.
• England vs. Wales. What a torturous way to spend Thursday morning!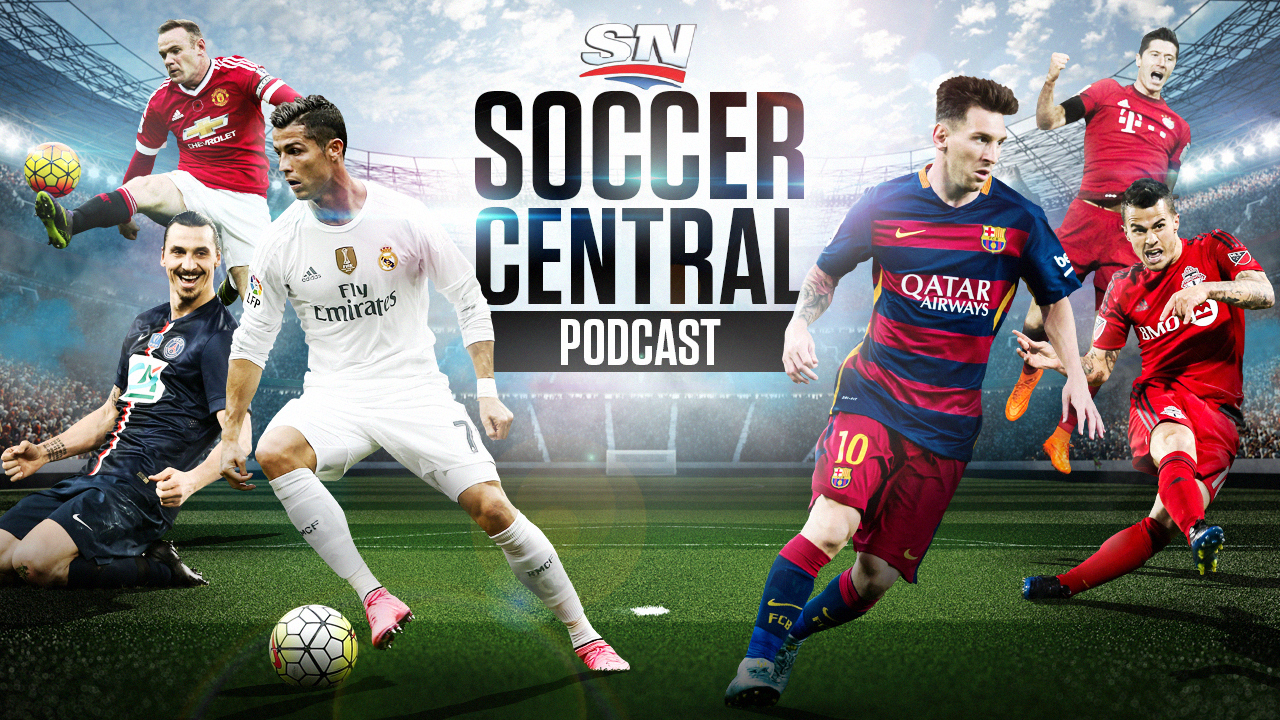 Sportsnet's Soccer Central podcast (featuring Thomas Dobby, Brendan Dunlop, John Molinaro and James Sharman) takes an in-depth look at the beautiful game and offers timely and thoughtful analysis on the sport's biggest issues.