Here are my thoughts on Matchday 11 at Euro 2016…
• England's first three matches were pretty much all the same. They faced ultra-defensive opponents who blocked and tackled in closely fought contests. Guess what? England will likely face either Hungary or Iceland in the next round, teams that will use similar tactics. That should be a concern.
• England has played well. No debating that really—they have had so much of the ball, and created their fair share of chances. But they cannot unlock defences.
• Roy Hodgson has tried out players in new positions and new set-ups. My biggest concern is this: What is England? Does Hodgson know yet? Does anyone know what England's best XI is?
• Let's be honest: Group B was a weak group. England lucked out at the draw, but it end up finishing second. Not that second is a disaster, assuming everything goes to plan and England advance to the quarters, where they will face a France team with similar questions marks.
• Allow me to quote Michael Cox:
I completely agree. Yes, they defended resolutely, but they are playing with fire with this third-place race. Was the sublime Marek Hamsik even playing today?
• Martin Skrtel certainly was. As a Liverpool supporter I have always had time for Skrtel, and that was as brave a performance at the back as I have seen at this year's Euro.
---
MORE ON EURO 2016: Sportsnet has you covered with in-depth coverage of Euro 2016 in France, which runs from June 10 to July 10.
• Match schedule || Group standings || Live scoreboard || Latest news
• Profiles: All 24 teams || History of Euro || Top 10 moments in Euro history
• Sportsnet's predictions || 10 players to watch || 5 key group stage games
• Feature stories || Soccer Central podcast || Team roster lists ||
---
• I'm very happy for Wales. They destroyed an abject Russia today, with Gareth Bale throwing his name to top of the player of the tournament list. In his shadow sits Aaron Ramsey who has been superb in three games so far.
• Spain vs. Croatia on Tuesday. I'll 'ave some of that!
• Russia. Wow! An utterly dreadful Euro both on and off the pitch. They were very poor in qualifying before Fabio Capello was replaced by Leo Slutsky, and suddenly found their form. It was clearly a mirage, as the team looked as if it quit today, and given that Russia hosts the World Cup in two years time, there is a ton of work (luck?) needed to put up a respectable home-field performance. At least they qualify automatically.
• In fairness, Russia was decimated by injuries in the build up to Euro. Fully fit, they are better than they showed, but with so much negativity surrounding Russian sports at the moment, the future is hardly bright.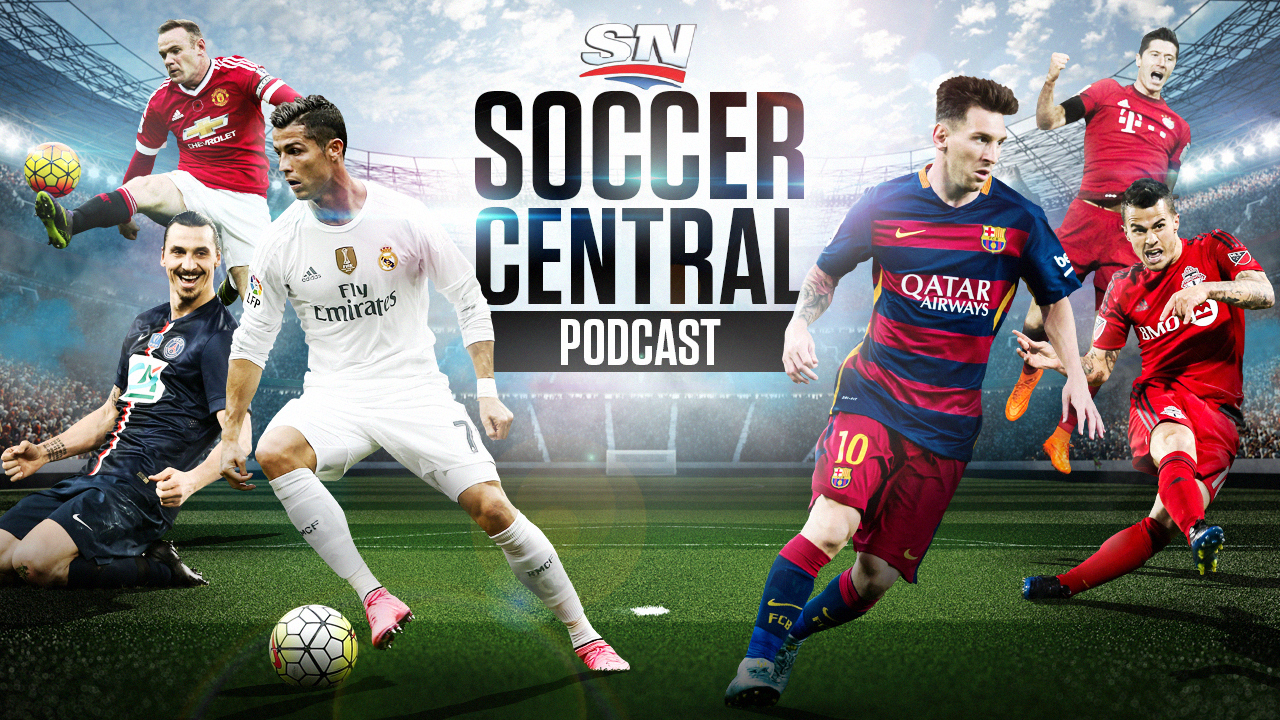 Sportsnet's Soccer Central podcast (featuring Thomas Dobby, Brendan Dunlop, John Molinaro and James Sharman) takes an in-depth look at the beautiful game and offers timely and thoughtful analysis on the sport's biggest issues.