Group A at Euro 2016 has been settled. Now let the confusion begin.
So much has been written about the 24-team format. Some people just love it, others hate it, while I use the term clunky. What I mean by clunky is that I like a simple tournament where the top two teams in each group advance, and there is none of this third-place nonsense to confuse matters. However, we shall see if this format really does conjure great drama for some completely undeserving teams. Euro will be up to 32 teams in no time, so I'll begrudgingly accept this format, while remembering a simpler time when there were 16 teams at the tournament, and they were magnificent.
Here are my thoughts on Matchday 10…
• First, I need to touch on Cristiano Ronaldo. His first two matches were carbon copies—he didn't play badly, he did some really good things, his body language was dreadful and clearly his demand to take all the free kicks is beginning to turn into something sinister (36 attempts, zero goals at major tourneys). Thankfully he behaved with more professionalism post-match, although I'm not sure saving a pitch invader from security and posing for a selfie with the guy is necessarily advisable. All that aside, great players go through funks, but you can usually tell when they begin to emerge on the other side, and the first telltale sign is scoring opportunities. CR7 has enjoyed more chances than several teams at this tournament; I have a strong feeling he is about to burst free and score a lot of goals.
---
MORE ON EURO 2016: Sportsnet has you covered with in-depth coverage of Euro 2016 in France, which runs from June 10 to July 10.
• Match schedule || Group standings || Live scoreboard || Latest news
• Profiles: All 24 teams || History of Euro || Top 10 moments in Euro history
• Sportsnet's predictions || 10 players to watch || 5 key group stage games
---
• France did what was expected and won its group following a 0-0 draw with Switzerland. They managed to do it without looking particularly formidable, but there were enough flashes to suggest that this team has the potential to destroy opponents if it all clicks.
• Paul Pogba was superb, especially in the first half against Switzerland. He looks so much more comfortable on the left hand side.
• Pogba has been fighting a battle with the French media since arriving at Euro. This really screams of the traditional English press tactic of building a player up and then tearing them down. Utterly ridiculous. As for his apparent "gesture" to the press box after Dimitri Payet's goal against Albania? Much about nothing; he just looked excited to me.
• That ball burst! How cool was it that the ball burst following Valon Behrami's tackle so strong on Antoine Griezmann? Aside from in my backyard when it happened 30 odd years ago, I've never seen a ball burst like that. Twitter also blew up with some very predictable jokes. Best I could come up with? "The air has been taken out of this game… much like the ball." I know, extremely weak.
• Congratulations to Albania, who earned a 1-0 win over Romania. A huge moment for their football program! Don't think they'll progress with that -2 goal diffetence, but a solid tournament at their first bash.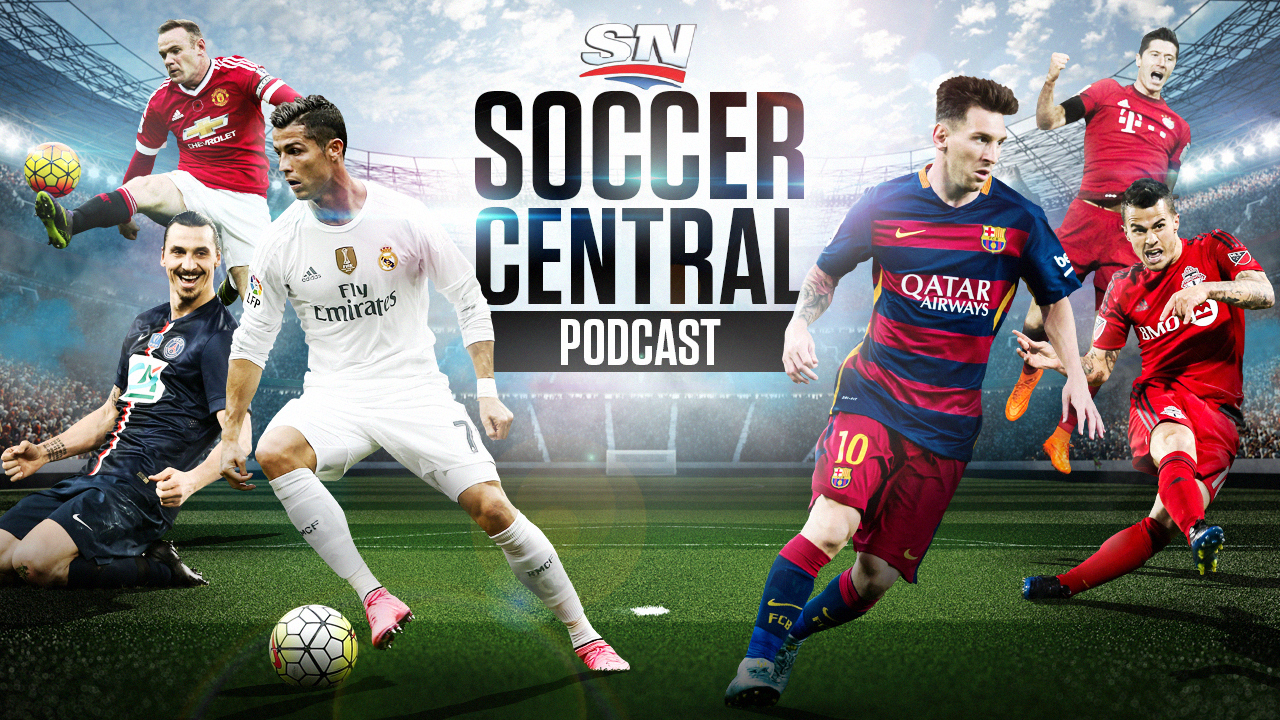 Sportsnet's Soccer Central podcast (featuring Thomas Dobby, Brendan Dunlop, John Molinaro and James Sharman) takes an in-depth look at the beautiful game and offers timely and thoughtful analysis on the sport's biggest issues.
Listen now | iTunes | Podcatchers