Now the real stuff begins. With the group stages finished and the round of 16 ties locked, Euro 2016 will hit its stride beginning Saturday. Only eight teams have fallen at the first hurdle, making this the widest field in the tournament's history. These European championships have been played with a different feel to them so far, and that could be accentuated in the knockout rounds.
Indeed, the expanded format adopted for the first time this summer has opened up the tournament, with the addition of a first knockout round before the quarterfinals stacking the competition from the top down. Countries such as Iceland and Northern Ireland have been given an unprecedented opportunity, just three games from the final.
But with knockout football comes a number of different, unique factors. At no time does pressure weigh heavier than when success or failure is decided by a single performance over 90 minutes. But every so often 90 minutes becomes 120 minutes, and therein lies the biggest difference when (in this case) 24 teams are eventually whittled down to just two.
---
MORE ON EURO 2016: Sportsnet has you covered with in-depth coverage of Euro 2016 in France, which runs from June 10 to July 10.
• Match schedule || Group standings || Live scoreboard || Latest news
• Profiles: All 24 teams || History of Euro || Top 10 moments in Euro history
• Sportsnet's predictions || 10 players to watch || 5 key group stage games
• Feature stories || Soccer Central podcast || Team roster lists ||
---
Extra time is just another element that comes with knockout soccer, with teams who log the most game-time often running out of steam in the latter rounds. To secure the best passage extra time must be avoided at all costs. It can cripple a team's chance of succeeding at any given major tournament.
However, is it time to revise the true value and purpose of extra time in the modern game? Is soccer's stodgy trudge towards a penalty shootout really fit for purpose at major tournaments such as the European Championships? The case for the defence is diminishing.
Written into the sport's rulebook as early as 1897 (by the English FA) extra time now appears to be a relic of a bygone age. The game has moved on without it. UEFA have shown that they are open to the notion of fundamental change, implanting a new format for this year's European Championship. Now soccer should consider whether extra time is the right format for the modern game.
In the era of high pressing, is asking players to contest another 30 minutes at the end of a tied match really the best way to find a winner while preserving the sport's spectacle? Particularly at a major tournament, where teams have to play a number of high-octane, high-pressure games in quick succession, is it really wise to make such physical demands of players?
Teams at Euro 2016 will already have to play an extra round of games if they are to make the competition's final, with the addition of a first knockout stage. If the latter rounds of this year's tournament slump into damp, insipid lifelessness the impact of extra time will have to be considered.
Furthermore, how often does extra time actually determine the outcome of a football match? Of the last 12 European Cup and Champions League finals to have gone the full distance, 10 concluded after extra-time without a goal. When teams get to 90 minutes with the score still level it seems playing for a penalty shootout is now the thought process of most players.
So what's the alternative? The Copa America and Copa Libertadores have already ditched extra time as a tiebreaker in all but the final, with a penalty shootout used to separate teams with nothing between them. South American soccer has seemingly cottoned on to the detrimental effect extra-time can have on major tournaments.
Elsewhere, the Olympics, the FIFA Club World Cup and the Under-20's Women's World Cup have given teams the option of making a fourth substitution in the event of extra-time, mitigating the physical impact of playing an additional 30 minutes. Could such measures be adopted across the sport?
Just as the game's attitude towards physicality and sports science has developed over time, so has perspective on the dreaded penalty shootout. Although understanding of the practice hasn't evolved to the extent it should have by now.
Those who support the continued use of extra time as a tiebreaker claim that penalty shootouts should be considered an ultimate resort, only to be used when all other ways of finding a winner have been exhausted. Cliche states that penalty shootouts are nothing more than a lottery. A drawn out flip of a coin.
Of course, that's completely untrue. Penalty shootouts might require a different skill-set to the match itself, but they require skill nonetheless. Resorting to them after just 90 minutes is not fundamentally unfair, as is claimed, because if one team has truly shown themselves to be the better side over the contest they will be the better team in a shootout too.
Far from conserving the spectacle of soccer, extra time only serves to extinguish it. The sight of tense, exhausted players has dampened too many games. It is a vestige of the "Golden Goal" era, but any spectacle offered by an additional period of play died when David Trezeguet scored the sport's last such goal in the final of Euro 2000. Soccer must consider expunging it for good.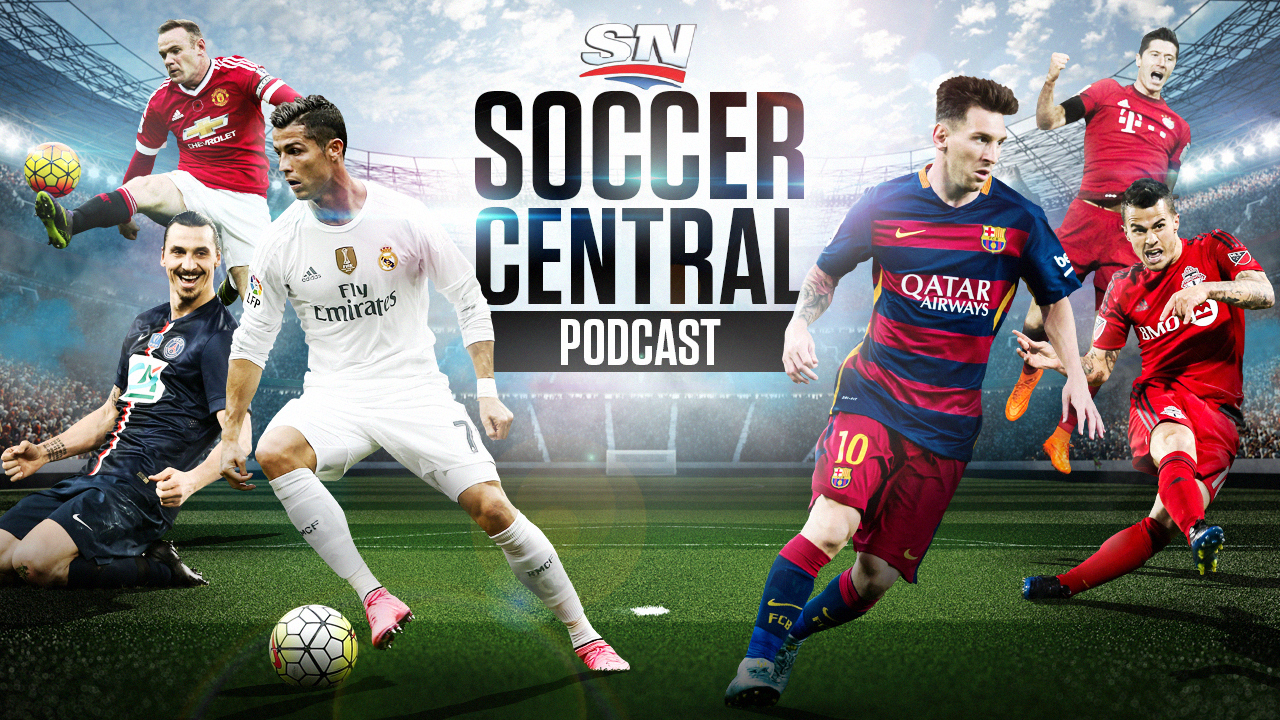 Sportsnet's Soccer Central podcast (featuring Thomas Dobby, Brendan Dunlop, John Molinaro and James Sharman) takes an in-depth look at the beautiful game and offers timely and thoughtful analysis on the sport's biggest issues.