Twenty-four teams will battle it out for European bragging rights over the course of the next month during Euro 2016 in France.
Here are eight key stories to watch…
EXPANSION TO 24 TEAMS
There's been a lot of bellyaching by purists and pundits over the expansion of the field from 16 to 24 nations, the general belief being that the extra eight teams will water down what has been a very competitive tournament—some would even say more competitive and compelling than the World Cup. But will it? No doubt, there's less pressure on the "big nations" in the group stage thanks to the four-best third-place sides being given a life-line. But it should also lead to some interesting match-ups—and perhaps a major upset or two?—in the Round of 16, the first such stage in tournament history. – By John Molinaro
VIVE LES BLEUS!
The last time France hosted a major tournament—the 1998 World Cup—they won it. Like they did 18 years ago, the French have a squad with elite goalkeeping, attacking flair and depth across the pitch. They've omitted multiple players who would walk into the other three teams in their group and be in their starting 11. Les bleus are playing for a country that is yearning for a strong showing as a symbol of their resilience and strength after last year's terrorist attacks in Paris. That pressure for the hosts could be debilitating like it was for Brazil at the 2014 World Cup, or invigorating as it was for Japan at the 2011 Women's World Cup after the tsunami that hit that country. – By Donnovan Bennett
WAYNE ROONEY WATCH
Wayne Rooney's season with Manchester United was a confounding mess. There was a long injury absence, positional uncertainty, and the obvious fact that his skills are in decline. He's also England's captain, which means he will start every one of their games at Euro 2016. The Three Lions come into the tournament as contenders, having romped through an easy qualifying group and having enjoyed success in their friendlies through the fall and winter. But Rooney's certain inclusion means the pace of England's attack will be significantly slowed, unless Roy Hodgson plays him closer to central midfield. Hodgson, though, is notoriously slow to change and prone to relying on stalwarts (see: Jack Wilshere's inclusion in the team despite playing one game in the last calendar year). There's potential here for a major disaster. It's also possible Jamie Vardy and Tottenham trio Harry Kane, Dele Alli and Eric Dier are too good to fail. But England's success or failure will likely hinge on Rooney's performance and Hodgson's ability to figure out what to do with his biggest, fading star. – By Noah Love
SPAIN LOOKS TO REPEAT
While Germany will enter the tournament as favourites, Spain has a great opportunity to remind us that they are still one of the top teams in world soccer. A blip at the 2014 World Cup, where too much loyalty to the heroes of the past cost the team, will be seen as just that, a blip. Spain is ushering in a new generation of talent, and while the likes of a declining Andres Iniesta and Cesc Fabregas remain key to the side, the emergence of Alvaro Morata, Thiago Alcantara and David de Gea bodes well for the future. Spain may not be vintage 2008 or 2010, but they are no has-beens either, and Euro is the perfect stage to get back on track, and possibly repeat. – By James Sharman
---
MORE ON EURO 2016: Sportsnet has you covered with in-depth coverage of Euro 2016 in France, which runs from June 10 to July 10.
• Match schedule || Group standings || Live scoreboard || Latest news
• Profiles: All 24 teams || History of Euro || Top 10 moments in Euro history
• Sportsnet's predictions || 10 players to watch || 5 key group stage games
---
CAN GERMANY MAKE IT TWO IN A ROW?
Winning consecutive major tournaments is tough. France did it when they won the 1998 World Cup on home soil, and then claimed the European Championship two years later. Spain went one better, winning three in a row, its Euro 2008 and 2012 successes sandwiching a World Cup victory in 2010. Can Germany, the reigning World Cup champions, follow in the footsteps of the great West German side that win Euro '72 and the 1974 World Cup? There's every reason to believe they can, as eight of their 11 starters that beat Argentina in the 2014 World Cup final will be in France this summer. Eight! – By John Molinaro
THE NEWCOMERS
Five nations will make their European Championship debut this summer: Albania, Iceland, Northern Ireland, Slovakia and Wales. Every major international tournament almost always produces a dark horse team—Demark in 1992 and Greece in 2004 being the best example—and it wouldn't surprise me if the dark horse of Euro 2016 came from this group of debutantes. Wales, in particular, is a strong and balanced side, and no team should expect an easy time of it against Iceland or Northern Ireland. I'm not expecting one of them to win it. But in keeping with the theme of major surprises in recent times—thanks Leicester City!—wouldn't it be great if a newcomer was able to disrupt the "natural order" by knocking off a heavyweight or two and make it to the semifinals? – By John Molinaro
BREAKOUT STARS
Some players make their names at the European Championship, reaching cult status that is forever remembered. The heroics of Sylvain Wiltord at Euro 2000 helped France win the final, scoring the equalizer that led to the dramatic golden goal in extra-time. The Czech Republic overachieved in a couple tournaments, finishing runners-up in 1996 and semifinalists in 2004. Pavel Kuka and Milan Baros were both voted into the team of the tournament on separate occasions, and Czech players became the trend and were soon moving abroad for big transfers. Which players will break out in France and announce themselves to the world? It's impossible to predict, but it sure will be fun to watch who'll emerge from the shadows. – Thomas Michalakos
FRANCE MOVES ON FROM ATTACKS
On Nov. 13, more than 100 people were killed in terrorist attacks across Paris. Loud explosions could be heard outside the Stade de France, where France and Germany were playing a friendly. No one in the stadium was hurt, but French player Lassana Diarra later confirmed that his cousin had died in the attacks. Just a few days later, English fans at Wembley showed solidarity with Paris by belting out La Marseillaise before the England vs. France friendly. There are more important things than sports, but sometimes, they can bring everyone together in moments of despair. Hopefully, that will be the case this summer in France. – By Peter Galindo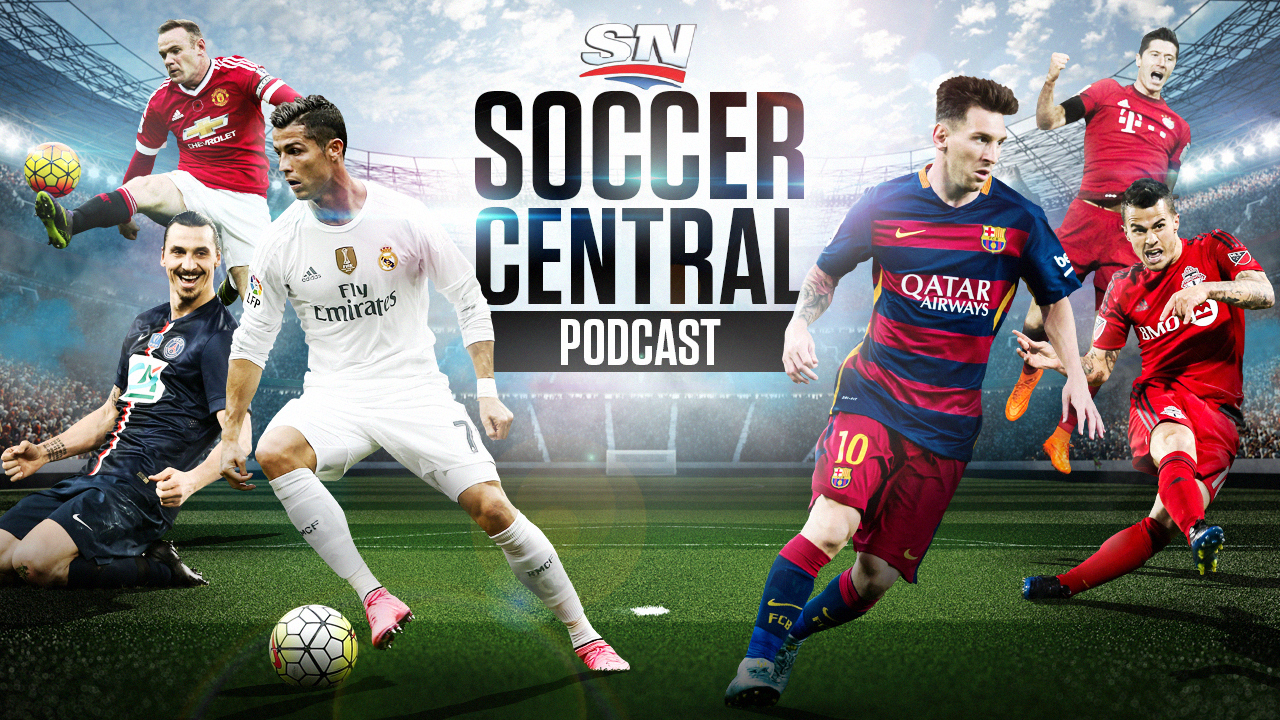 Sportsnet's Soccer Central podcast (featuring Thomas Dobby, Brendan Dunlop, John Molinaro and James Sharman) takes an in-depth look at the beautiful game and offers timely and thoughtful analysis on the sport's biggest issues.
Listen now | iTunes | Podcatchers