The best two performances at UEFA Euro 2016 were saved for Monday. Both Spain and Italy, the finalists from four years ago, looked a step ahead of every other team so far.
Here are my thoughts on Matchday 4…
• It's not like Andres Iniesta has been even an average player over the last season or so; he's still been full of class for Barcelona. However, measuring him against what he was during Barca and Spain's all-dominating era suggests that he was beginning to slightly regress slightly, as is inevitable with any athlete. In this 1-0 win over the Czech Republic, however, we saw the very best of Iniesta, and he reminded us that at his best he is probably in the top five players in the world over the last decade.
• Alvaro Morata is a very good footballer. Of course, Juventus fans know this, but his intelligent running and engine makes him a perfect fit in this Spain team. If only he could learn to finish.
• Let's approach this with caution, but Spain today reminded me a lot of Spain in 2008, 2010 and 2012. Not flashy, but always in control. 1-0 always felt like 3-0.
• I was disappointed by the Czechs. Yes, they defended resolutely and perhaps that was the best tactic. But this team can play attractive soccer. Maybe they should have given themselves a chance to play with their opponents.
• What an incredible atmosphere at the Ireland-Sweden match that ended in a 1-1 draw. I feared we were in for our first snoozer but the intensity of the occasion made it watchable until the football took over in the second half. Wes Hoolahan is such a fun player to watch; a true schemer, and what a beautiful goal.
---
MORE ON EURO 2016: Sportsnet has you covered with in-depth coverage of Euro 2016 in France, which runs from June 10 to July 10.
• Match schedule || Group standings || Live scoreboard || Latest news
• Profiles: All 24 teams || History of Euro || Top 10 moments in Euro history
• Sportsnet's predictions || 10 players to watch || 5 key group stage games
• Feature stories || Soccer Central podcast || Team roster lists ||
---
• I felt bad for Ciaran Clark, but Zlatan Ibrahimovic's mind control magic willed his head to the ball. Can't mess with a ninja.
• In Sportsnet's pre-tournament prediction piece I named Sweden as a potential flop at Euro. I see no reason to change my opinion.
• Call me cruel, but when a team such as Ireland plays to a 1-1 draw but concedes zero shots of goal, I find it absolutely hilarious. What can I say, I'm a simple man.
• I'm pretty sure Roy Keane cites Francis Begbie (Irvine Welsh-inspired thug) as a personal hero.
• Italy fielded the oldest starting XI in Euro history, just shy of an average of 32 years of age, in its 2-0 win over Belgium. That experience was evident, especially at the back, where the Juventus four controlled the game. If ever I feel scared, I just imagine Gianluigi Buffon, Claudio Bonucci, Andrea Barzagli and Giorgio Chiellini are sitting outside my room. It makes me feel safe. Also, I'm pretty certain I saw Chiellini in a Game of Thrones episode recently.
• Bonucci's ball to Emanuele Giaccherini? Pass of the tournament so far. The touch by Giaccherini wasn't too shabby either.
• Someone needed to whisper in Eden Hazard's ear that his new club manager was on the other side today. Hazard was vintage 2015-16: in other words, he was completely invisible, save for a couple of bursts late in the match.
• On the other hand Thibaut Courtois did what he had to do, and probably impressed Conte enough.
• Overall so far at Euro the finishing has been quite dreadful. However those two finishes today by Italy were superb. Hopefully that's a trend that will continue on Tuesday.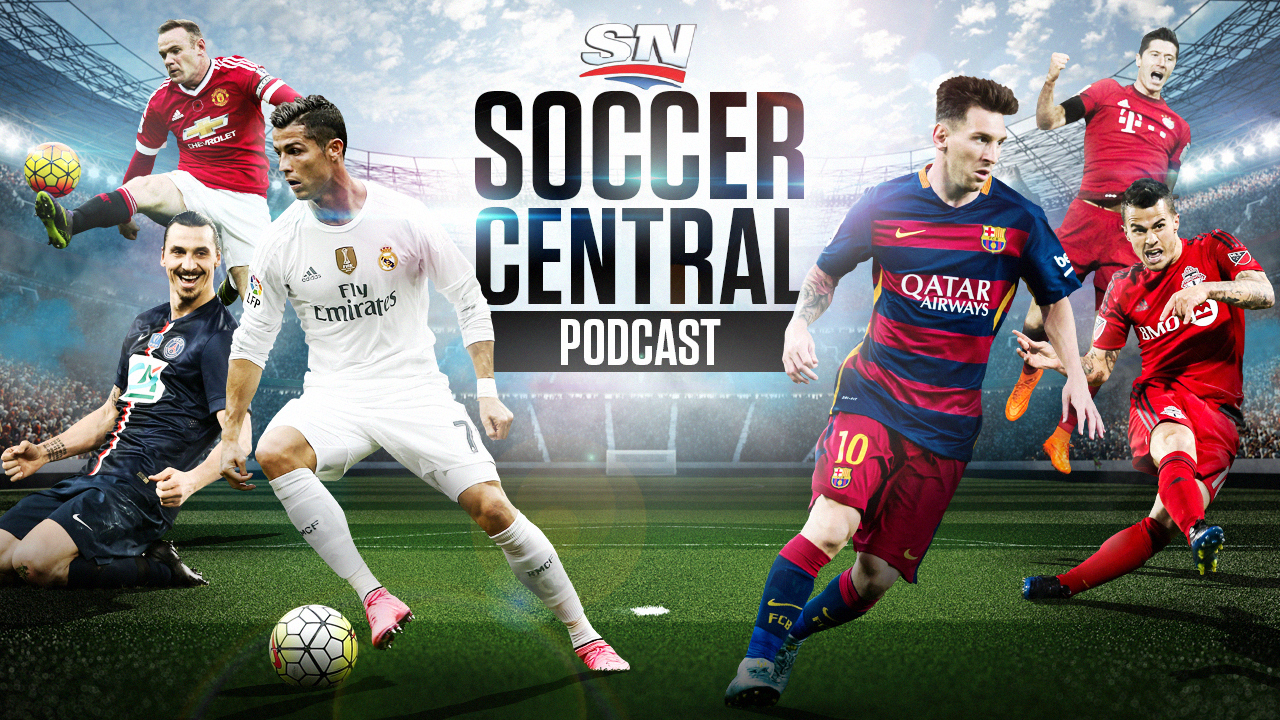 Sportsnet's Soccer Central podcast (featuring Thomas Dobby, Brendan Dunlop, John Molinaro and James Sharman) takes an in-depth look at the beautiful game and offers timely and thoughtful analysis on the sport's biggest issues.