Well, Euro 2016 is certainly alive and well after the group phase wrapped up on Wednesday.
I will say this about the format: if the idea was to provide some great drama, then job done. Of course, the actual idea was to make as much money as possible, but that's another story.
I still think it's very clunky, and I prefer a simple tournament format, but I fully admit today was a load of fun.
Here are my thoughts on the day…
• Portugal is just an average team plus Cristiano Ronaldo. As today showed, that is often all that is needed. Ronaldo, still far from his best, was able to put his team on his shoulders and carry them to the next round. Sure, throwing a reporter's microphone in a body of water is pathetic and unprofessional. And sure, refusing to take questions from the assembled media just oozed arrogance. But do his teammates or fans care?
• CR7 was clearly struggling late in the match, grabbing his leg and wincing, not to mention meandering around the pitch. Keep an eye on that over the coming days; it could be a huge development.
• Hungary is one fun team to watch. Unlike some of the other minnows, it was well known they are not all about defensive football. I really appreciate their mindset—having a go at teams as if they have nothing to lose.
• Zoltan Gera = Legend!
• I will rue this, but my mood changed dramatically after Iceland scored its late winner. As average as Portugal is, that is the last team I wanted England to face in the Round of 16—just too much bad history. Iceland is a brilliant story, but honestly if England can't beat them in a must-win tussle, there really is no hope.
• Wait, what do you mean Iceland excel at deep lying defensive football? Just the type of opponent England has trouble breaking down. Okay, it is going to be a very long 90 minutes or more come Monday. Let's be honest, outside of England the entire world will be rooting for Iceland.
---
MORE ON EURO 2016: Sportsnet has you covered with in-depth coverage of Euro 2016 in France, which runs from June 10 to July 10.
• Match schedule || Group standings || Live scoreboard || Latest news
• Profiles: All 24 teams || History of Euro || Top 10 moments in Euro history
• Sportsnet's predictions || 10 players to watch || 5 key group stage games
• Feature stories || Soccer Central podcast || Team roster lists ||
---
• Way to let me down, Austria. Strangely many of my tournament predictions have been bang on so far, but Austria as my dark horse is a disaster. Overwhelmed? Poor tactics? David Alaba in the wrong position? Take your pick of the excuses, but that was shadow of the team that qualified with such gusto.
• Heart, passion and pride are terms so overused in sport; Ireland exhibited all of them. That team simply wanted to win more than Italy who had already won the group. Ireland was full value for the win and now meets France, who don't have Thierry Henry to cheat them out of a win.
• I am certain I saw Roy Keane smile post-match. That's a bigger shock than Group F!
• What about the British/Irish teams at Euro? Such irony as Britain could be withdrawing from Europe after Thursday's referendum. Not at Euro though; at least not just yet anyway.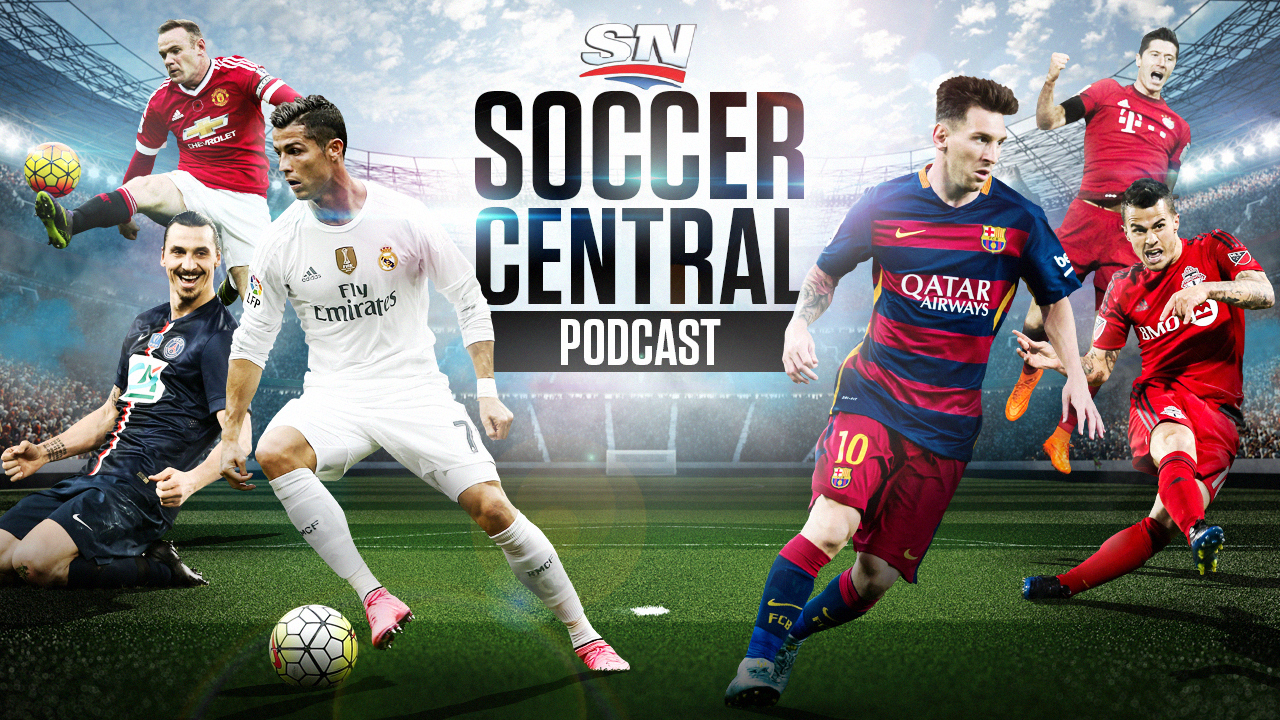 Sportsnet's Soccer Central podcast (featuring Thomas Dobby, Brendan Dunlop, John Molinaro and James Sharman) takes an in-depth look at the beautiful game and offers timely and thoughtful analysis on the sport's biggest issues.