By Pete Hall, Special to Sportsnet
PARIS—Could well-planned squad utilization see Portugal secure its first European title?
They've not won a game in 90 minutes at Euro 2016, but Portugal is through to another European Championship semifinal, thanks in large part to Fernando Santos, a coach who makes use of every inch of talent in his squad.
After masterminding what turned out to be a rather tame trophy defence, Vincent del Bosque stepped down from his post as Spain coach, with critics citing over-reliance on one set of players as what ultimately led to his downfall. England chief Roy Hodgson was also brandished overly rigid or lacking imagination as he too stuck with a set system.
---
MORE ON EURO 2016: Sportsnet has you covered with in-depth coverage of Euro 2016 in France, which runs from June 10 to July 10.
• Match schedule || Group standings || Live scoreboard || Latest news
• Profiles: All 24 teams || History of Euro || Top 10 moments in Euro history
• Feature stories || Soccer Central podcast || Team roster lists ||
---
What Santos has done, which isn't popular with every coach, is use the skillset of his entire squad to steer Portugal to the last four, and within sight of glory.
Such a tactic is risky, as shuffling the pack too often can disrupt any chance of continuity developing. But what it does do is keep players hungry and keeps that fire burning—something several teams certainly lack.
"It is hard to be on the bench, you feel the energy from the fans and you want to be a part of it," defender Jose Fonte said before being included for the last two games. "The stadiums generate an amazing atmosphere, and you just want to be part of it with your teammates."
It seems churlish to praise a side that has secured a semifinal clash with Wales without a single win in normal time against teams ranked much lower than them. But, had Cristiano Ronaldo not left his scoring boots in Madrid, Portugal would be in the last four having convinced plenty more doubters they have the pedigree to seal Gallic glory.
It hasn't been overly eye pleasing, but football is a results game, and the pragmatic Santos has achieved what was asked of him, even if fans haven't been left longing for more.
Often seen as quite defensive, Santos is more flexible than anything else. Not afraid to make changes—to personnel and the system—the former Greece national team coach started rookie Renato Sanches against Poland in the quarterfinals and was rewarded as the second youngest player ever to take part in a knockout stage match at the European Championship scored the equalizer.
That followed Santos' masterstroke against heavily fancied Croatia in the Round of 16—another not so enthralling spectacle—when Adrien Silva was deployed to nullify the threat of Luka Modric and Ivan Rakitic. In fact, it was a defensive master class against a Croatian side that had given Spain a torrid time a few days earlier.
There have been more impressive teams in France than Portugal, of that there can be no doubt, but the determination and togetherness of Santos' side has to be admired.
"It is crucial that when you get to this stage you have to rotate," Santos said after progressing to the semifinals. "I want them to be responsible but I want them to be free and enjoy the game. The team is very united and have the will to power through, no matter who plays—that is our ace in the hole."
Twice, Portugal was heading out of the Euros at the hands of Hungary in a gruelling final Group F encounter, but they dug deep to claw their way back. This certainly took it out of them coming into the Croatia clash, but again, they got the job done.
Naysayers again will point to the fact that penalties are a lottery, and Portugal could easily be heading home if Poland had been more clinical from the spot, but a win is a win. Only Greece has won this tournament without the need for spot-kicks as a decider since 1988.
"If we have to win it in extra time every game we will," Portuguese journalist Diogo Pombo said. "It may not be very exciting for everyone, but it will be for us.
"If you look at Fernando Santos during extra time, he is out in the area, gesturing to everyone, keeping them focused. This is a fit Portugal side, and they can keep going until the end."
Poland was no pushover, either. They possess one of the most exciting striker partnerships on the continent in Arkadiusz Milik and Robert Lewandowski, pacey wingers and a solid defence. They really should have beaten Germany, remember?
Santos has somewhat "Greece'd" Portugal. After inheriting the Euro 2004 winning side, Santos went unbeaten with Greece for 17 games after taking charge, and has adopted the same philosophy with Portugal: play with adventure, but ensure logical boundaries are not broken. He has made them hard to beat, without committing too many men forward.
With better teams to play, many will not fancy Portugal to get much further, but as the tournament nears the business end, the margins become tighter, meaning extra time becomes more common.
Only the Netherlands (seven) has played more extra time games at the Euros than Portugal (six) and that experience could prove invaluable.
"I'm not going home until after July 11, and I'm not talking about holidays," Santos proclaimed pre-tournament, looking on while journalists laughed at what they perceived to be a tongue-in-cheek comment. Santos will at least afford himself a wry smile in the knowledge that Portugal is to be underestimated at their opponents' peril.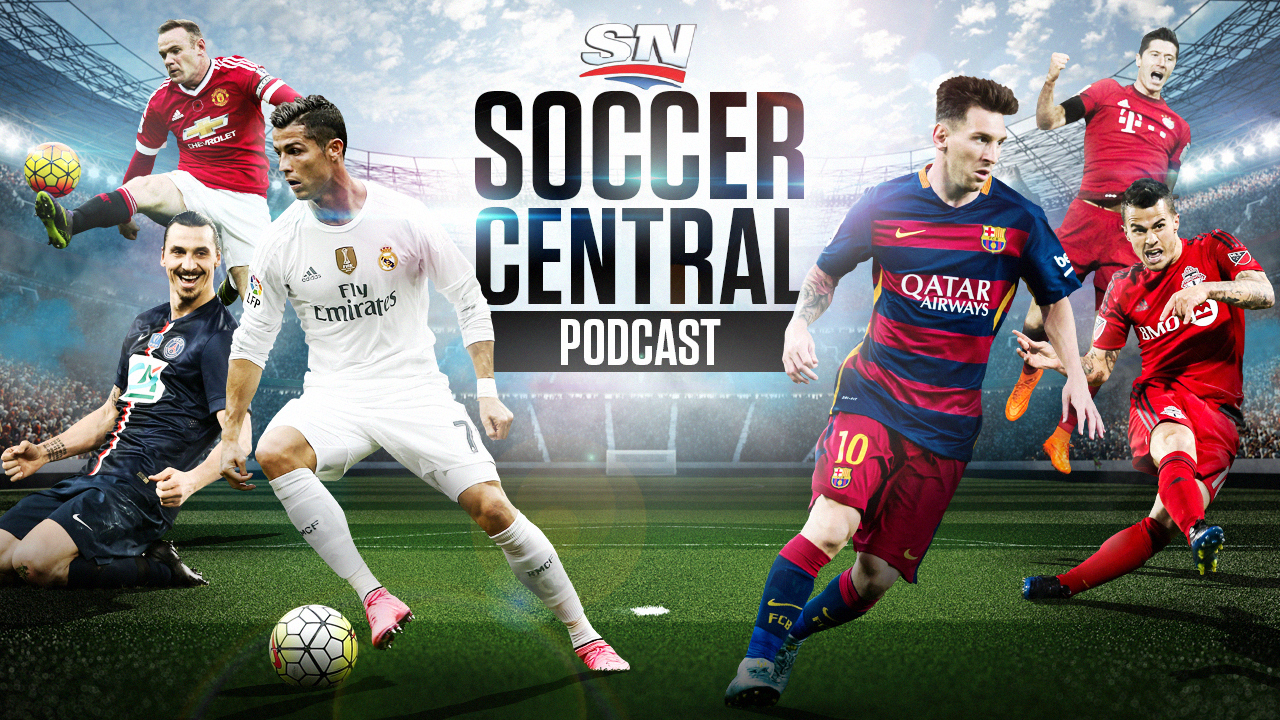 Sportsnet's Soccer Central podcast (featuring Thomas Dobby, Brendan Dunlop, John Molinaro and James Sharman) takes an in-depth look at the beautiful game and offers timely and thoughtful analysis on the sport's biggest issues.