VANCOUVER—Fraser Aird may still be adjusting to his role at right fullback with the Vancouver Whitecaps—the natural winger has had his struggles in the position so far, being outpaced or outmaneuvered down the line.
But the 21-year-old Toronto native on loan from Rangers continues to improve with every week that he gains Major League Soccer experience.
On Saturday night against Houston, with the Whitecaps missing a number of key players to international duty, including central defenders Tim Parker and Kendall Waston, the team was forced to employ a makeshift back line—and while facing the league's top-scoring offence, no less.
Recently acquired midfielder Andrew Jacobson, making his first start in a Whitecaps jersey, was slotted at centre back alongside Pa-Modou Kah, who was making his season debut. It wasn't always pretty, but the defenders did their job and the Whitecaps came away with a 1–0 win over the Dynamo, with the lone goal a penalty kick from Pedro Morales. It was Morales's fourth of the season, all of them penalties.
For Aird, whose regular-season debut for the Whitecaps a few weeks ago was very shaky, Saturday's match was a further glimpse of his development at right fullback—and his potential.
Vancouver played a dynamite first half before losing some steam, though they managed to hold off a spirited attack from the Houston side. Aird, too, had a blazing first half, creating chances and showing good pace. In the 15th minute, he took a pass from Kekuta Manneh and made a beautiful play to striker Masato Kudo, in his debut start as a Whitecap, who was unable to beat Houston keeper Joe Willis.
"It was a great bit of link-up play," coach Carl Robinson said.
While Aird still had some struggles, getting caught out a few times, his progression in this early season is obvious. Ask him if his confidence is improving alongside his play, though, and he'll tell you plainly that self-assurance isn't a concern.
"I don't think I can get more confidence, to be honest," he told Sportsnet after the match, laughing. "But no, just being comfortable in that position, being comfortable in my teammates—and it comes with playing games."
Aird's confidence doesn't mean he hasn't acknowledged his shortcomings: After that first regular-season game versus Montreal, he took responsibility for his sloppy performance.
"Everyone's gonna have bad games," Aird said of his rough start. "I put my hands up the first game and said I wasn't good enough myself, but I think the next, coming on at Kansas, I thought I was good. Last week I thought I'd done all right. This week I thought I'd done all right. And obviously the results have been getting better, so I can't really complain. And each week that I step on the park, hopefully I can play better. Always try to improve on and off the park—hopefully with more minutes under my belt I can do that."
It helps, said Aird, that he understands what's expected of him.
"There's no excuses now," he said.
Robinson, speaking at Saturday's post-match press conference, said he was pleased with his defenders.
"We knew it was going to be a tough game. We knew we had a couple players out, and I said prior to the game, I won't use that as an excuse," Robinson stated.
Houston coach Owen Coyle addressed Vancouver's goal—"That's never a penalty in a million years," he offered—and said he felt his team dominated after the Whitecaps' strong start. That dominance just wasn't reflected in the score sheet.
"It's hard to sit here having no points from that game given the level of performance we put into that match," Coyle said.
"Everyone as a team, as a whole, defended very well," said Aird, acknowledging that his team sagged a bit as the game stretched on. "Maybe we should've taken our chances a bit better, and obviously when we don't, the second half we kind of gave them a chance to get back into it. Obviously we think we're deserving of our clean sheet and the three points."
Speaking of Aird's game, Robinson said the youngster had a good showing, even if he's still learning on the job.
"He had a strong performance today in a makeshift back line for us," Robinson commented. "He's good going forward, he showed that. He's an outlet for us. There was once, twice, I think he missed the ball in the light—or the sun, as he would probably say to me even though there was no sun. But there's always room for improvement, so Fraser should be proud as well."
Aird, as much as he's brimming with confidence, understands that room for improvement. He knows he needs to get better still if he's going to assure fans and critics that he's not leaving Vancouver vulnerable in his position.
"I know what I need to do now. I know the level of performance I can put in, playing in that position," Aird said. "I just need to keep it up."
---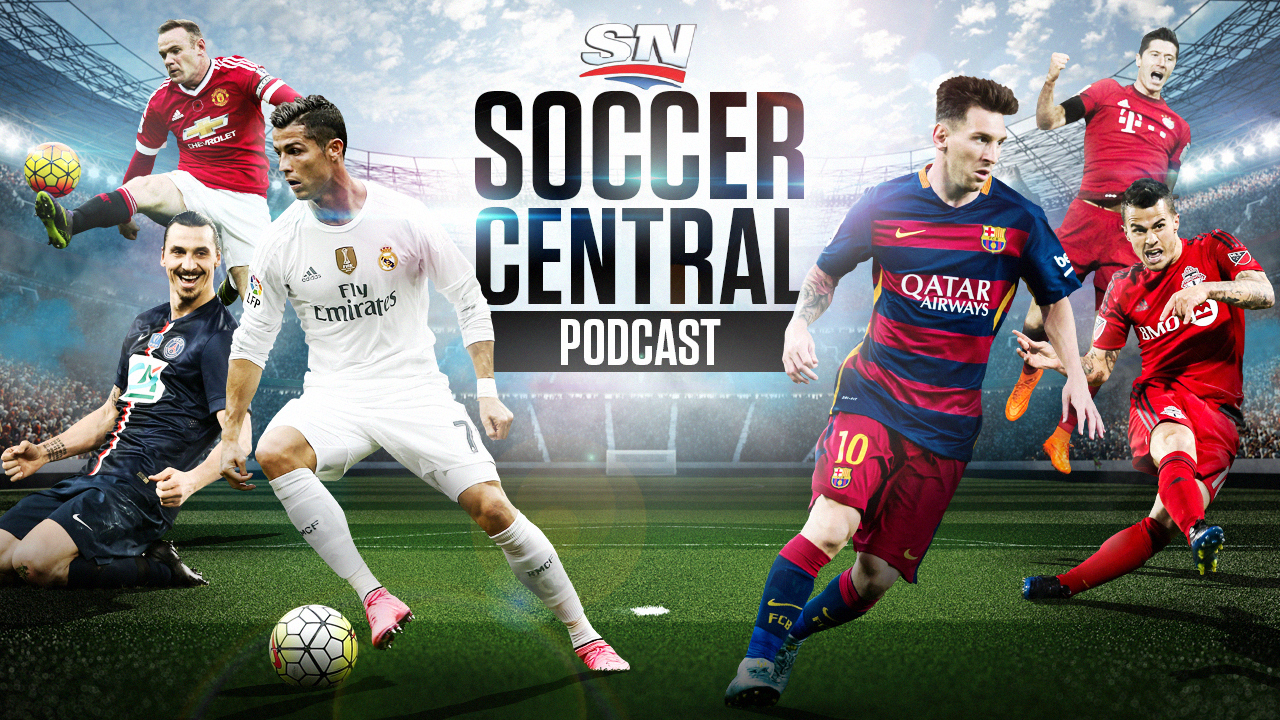 SPORTSNET.CA's Soccer Central podcast, hosted by James Sharman, takes an in-depth look at the beautiful game and offers timely and thoughtful analysis on the sport's biggest issues.
Listen here | iTunes | Subscribe to the podcast
---