Back in 2010, in the months before Spain won its first World Cup, Gabriel Fernandez Arenas was putting the finishing touches on another fine season with Real Zaragoza, who had won promotion to La Liga the previous spring.
Nevertheless, the midfielder known as "Gabi" was never really considered for a place in the national team, what with Xavi, Xabi Alonso and Sergio Busquets basically untouchable in the centre of the park. Two years prior, at Euro 2008, it had been Xavi and Marcos Senna pulling the strings for La Roja,, with Alonso an option from the bench.
To this day Gabi has yet to represent his country at senior level, his most recent international outing—a 1-0 defeat to Belgium with Spain's U-21s—coming nearly 11 years ago.
Still, you don't get the feeling the now-32-year-old, back with boyhood club Atletico Madrid and in the prime of his career, is all that fussed about the ongoing exclusion. In fact, he seems to thrive in the role of the "outsider," and in that he makes the ideal Atletico captain. Los Colchoneros, after all, are, themselves, outsiders in the world of club football, and, like Gabi, appear to relish the part.
That it works, and works to the point of eliminating Barcelona from the Champions League and reaching the competition's semifinal stage for a second time in three seasons is down to the absence of big personalities among the players, and to the values-based collective espoused by manager Diego Simeone, who is easily the most flamboyant presence at the club.
"We strongly believe in the values of life," he proclaimed after the mid-April defeat of Barcelona. "We found a great group of guys who respond to what they have in life."
What they have is a sense of togetherness, and an understanding of what they can achieve when they put their egos aside. This is a humble bunch, modest in their words and unselfish, albeit tenacious, in their actions. Europa League, Copa del Rey and La Liga triumphs already attest to the approach, and Champions League glory would further validate it, would stamp it into legend.
"The only title this club has not won is the Champions League, and everyone dreams of it," remarked Gabi in a recent interview with UEFA.com. "We know there are bigger teams than us, but in terms of team spirit I think we are among the best."
He would know.
In the first leg away to Barcelona he threw himself into 10 tackles, cleared four shots (all of them in Atletico's 18-yard box) and blocked two others. In the return match he executed three clearances (all of them, again, directly in front of goalkeeper Jan Oblak) and an impressive five interceptions, one of them just a few steps from his own goal-line. He also admitted to handling the ball late on at Estadio Vicente Calderon.
Plain-spoken (he talks in a soft, awkward rasp) and offering neither the force of personality of Real Madrid captain Sergio Ramos nor the insight of Barcelona skipper Andres Iniesta, Gabi is, in his own, distinctive way, the embodiment of Atletico Madrid—the ideal captain.
On Wednesday he'll lead his side out into the Madrid evening to face Bayern Munich in the first leg of a Champions League semifinal—a semifinal the Bundesliga giants can't be all that excited to contest.
"We will have to fight for every centimetre and need to be switched on from the very first moment," Bayern attacker Mario Goetze told Agence France-Presse. "We'll have to play cleverly and need to put in our best performance."
Added striker Robert Lewandowski, who spoke with UEFA.com: "They have the best defence in the Spanish Liga…We need to be careful."
They also have a woefully unheralded midfielder marshalling the side from the centre of the park. Not that he's seeking the spotlight.
For Gabi, and Atletico Madrid, playing the part of the outsider has worked out just fine.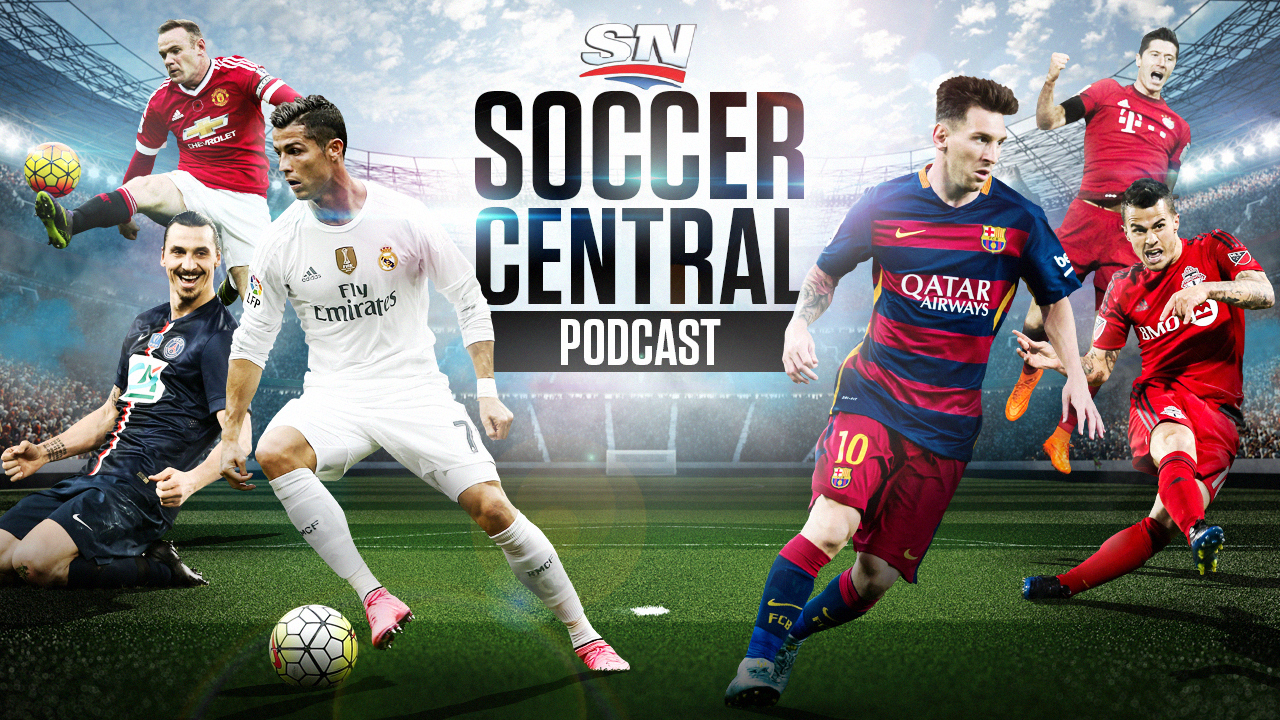 Sportsnet's Soccer Central podcast, hosted by James Sharman, takes an in-depth look at the beautiful game and offers timely and thoughtful analysis on the sport's biggest issues.
Listen now | iTunes | Podcatchers