"Meister" quite simply translates as "champions" in German. That has been Bayern Munich for the past four years, predominant at the top of the Bundesliga, unrivalled and unmatched as an era-defining force. The masterful meister have made the Meisterschaft their own.
Indeed, Bayern Munich are domestically stronger than any other side in Europe right now. They have rivals, but no real contests. They might lose the odd game, but never a title race. Borussia Dortmund bettered the Bavarians under Jurgen Klopp four years ago, yet that almost feels like an entirely different generation of the German game.
That was pre-Dreifach, when Bayern dominated Europe along with Germany. That was pre-Pep Guardiola. And that was pre-Kloppxit. For so long the Dortmund coach was the one buffer between Bayern Munich and uncontested dominance of the Bundesliga and now he can only observe from afar.
---
Bundesliga on Sportsnet: Watch every match from the German Bundesliga live on Sportsnet every week. Consult the broadcast schedule || Sportsnet World NOW
---
Thomas Tuchel provides hope, however, that the Bavarians can be caught this season. In fact, it's not just Klopp's replacement at Borussia Dortmund that has swept an air of optimism around the German game this summer. There's a brighter outlook at Bayer Leverkusen too as manager Roger Schmidt continues his development of the club into credible title challengers. For the first time in a long time, Bayern Munich might not be so untouchable.
Of course, much of that perception is down to the changes undergone at the Allianz Arena this summer. Guardiola's drawn out departure as Bayern Munich boss finally concluded with him moving to Manchester City, leaving Carlo Ancelotti to take over the helm. As a three-time Champions League winner and champion in France, Italy and Spain there is no doubting the Italian's pedigree, but his lack of Bundesliga background offers a chink of light for those seeking reason to believe.
Bayern Munich don't tend to do difficult transition periods, but there remains questions over how they will react in the post-Guardiola age. Some suggest the club will thrive, given its sometimes tumultuous relationship with its coach of the past three years.
It's somewhat remarkable after arguably the most glittering period of domestic success ever enjoyed by the club that Guardiola was never truly embraced by German soccer fans. His send-off, coming in the final league fixture of the season, was quite the spectacle, but there was scant sentiment to the farewell. The Catalan coach was undoubtedly admired at Bayern Munich, but never truly loved like he was at Barcelona. He was the Bavarians' "Bridezilla," as one newspaper put it, always asking for things he couldn't have.
And so Ancelotti has an easier act to follow than is perhaps immediately obvious. He is a continental thoroughbred and has been appointed to deliver the one thing Guardiola couldn't: the Champions League. That could mean the Bundesliga slips down the list of priorities at the Allianz Arena this season, widening the scope for a genuine title race.
While they might have finished 10 points adrift of the eventual champions, Borussia Dortmund positioned itself as Bayern's closest rivals last term. Tuchel never quite toppled Guardiola, but Ancelotti might have himself a rival in the man considered the brightest young coaching talent in Germany right now.
Tuchel is a far more adaptable coach than Klopp ever was, putting together a squad at Dortmund that can carry out his every instruction. The additions of Mario Gotze, Andre Schurrle, Ousmane Dembele, Sebastian Rode, Raphael Guerreiro and Marc Bartra will broaden his options and give Dortmund the strength in depth that they lacked at times last season. Not since the 2012-13 season have BVB appeared so well-equipped.
Bayer Leverkusen might not boast the strength and depth of their Rhineland rivals, but Schmidt also has reason to be confident about his side's chances this season. Kevin Volland arrives at the BayArena as one of the Bundesliga's most potent forwards, with the capture of Julian Baumgartlinger from Mainz also a shrewd addition. It is through the retention of their best players, Christoph Kramer excluded, that Leverkusen have best boosted their chances this season, though. Schmidt has a platform on which to build upon.
For all that the chasing pack have improved, however, Bayern Munich are still firm favourites to claim a fifth successive Bundesliga title. They are still the country's king-makers, in that if they play to their optimum few, if any, will stand a chance. But Ancelotti is something of an unknown quantity when it comes to German soccer and that sense of the untold could work either way for the Bavarians and the Bundesliga as a whole.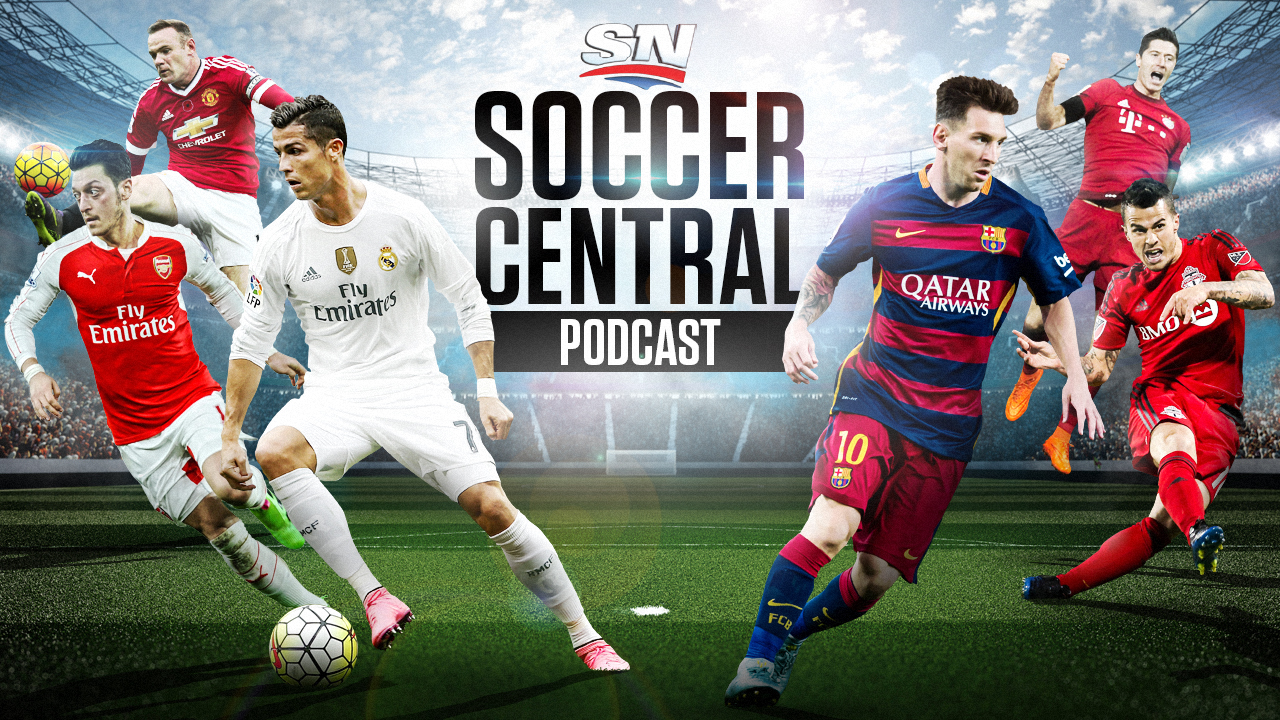 Sportsnet's Soccer Central podcast (featuring James Sharman, Thomas Dobby, Brendan Dunlop and John Molinaro) takes an in-depth look at the beautiful game and offers timely and thoughtful analysis on the sport's biggest issues.
Listen now | iTunes | Podcatchers