Sportsnet's Saturday morning broadcasts of the Premier League are not the same without Gerry Dobson (Just kidding, James Sharman).
After 33 years on television, and after spending close to two decades as the voice of the Premier League on Sportsnet, Dobson called it quits last September and retired, bringing to an end a lengthy and distinguished career dedicated to covering Canadian and international soccer.
Sportsnet.ca caught up with Dobson, who now spends most of his time with his wife Nancy in California, to briefly chat about what he's up to these days and to look back on his broadcasting career.
How's retirement been treating you? How's California?
It's been great. We've been here since November, and it's spectacular. It's always sunny, and about 27 degrees. We've had some rain, but not much. In December, we had one day where it rained all day, and at the end of the month they said it was the most rain they had in December since 2010.
So, you've been able to get a lot of golf in, eh?
Ha. Yeah. [laughs]
What have you guys been up to?
Oh, a lot; Nancy and I are very active, so we're playing lots of tennis and lots of golf, and doing lots of hiking—there's lots of hiking trails in the mountains here that we explore. So really, it couldn't be better. Retirement has been everything we thought it would be. I'm really enjoying it. We've made some friends down here, and we've had friends come down from Canada to visit. It's been really good. I'm having a great time. I can't say I made the wrong decision. [laughs]
Sounds like you guys are keeping pretty busy.
We are. I wouldn't have time for a job right now even if I wanted one because we have so much on our plate. [laughs]
Now, the big question: Are you getting up early on Saturdays to watch the Premier League?
[laughs] Well, the problem is we're three hours behind, so I'm certainly not getting up to watch the 7:30 a.m. game, because that would be way too early for me.
I have to say that I don't get up to watch games now, but if I'm up and it's a game I want to see, I'll turn it on. But I don't watch it religiously like I did before. I watched the Spurs-Liverpool game from last weekend because that was a marquee match.
From time to time I'll watch a game, and I keep tabs on what's going on. The fact that Chelsea is going to win it this year and the fact that Leicester City has crapped the bed this year as we all expected to, and with Arsene Wenger and whether this is finally going to be his last year—I know what's going on. I certainly don't follow it to the extent that I used to when I was covering it, but I still love soccer.
Most people remember you for your work hosting Sportsnet's Premier League coverage. But you also covered Toronto FC. Those first few years were marked by lots of losses and lots of dysfunction within the organization. What was it like covering TFC in the early days when they were just so bad?
I think Mo Johnston [TFC's first GM] might have been the right guy at the very beginning to get things rolling, but I also think he was too thin-skinned to deal with all of the issues surrounding a new franchise. He was easily pulled this way and that way, he made rash decisions, and because there was nobody at MLSE above him that knew soccer, he was able to get whatever he wanted with no questions asked. There were no checks and balances in that organization as far as soccer was concerned, so he had free reign. It was a bad start to the franchise because of Mo Johnston and the way he handled things.
How so?
I think the main thing was the player turnover that occurred during his tenure. After a year or so, there were so many players who came to TFC and then left to go elsewhere and had solid MLS careers. Under Mo, it was a revolving door of players coming in and going out. I can remember that first year that when we went to cover practice, the first thing we would do is take note of all the new faces—there was always some new guy on trial, some guy they were looking at. There were never any kind of settled roster.
You called TFC's first ever MLS game on April 7, 2007, a 2-0 loss away to Chivas USA. What do you remember about that game in LA?
The thing I remember the most about that was how that first season came together so late and quickly in terms of our broadcast agreement with Maple Leaf Sports and Entertainment in that we did that first game without even knowing what our next telecast would be. Our final broadcast deal wasn't in place as we went to air, so we couldn't even promote our next broadcast.
As far as the game, Preki was coaching Chivas USA, Brad Guzan was in goal for them. Toronto suited up four Canadian players that day—Greg Sutton, Jim Brennan, Marco Reda and Miguel Canizalez—and I remember thinking to myself, 'This is great! The first game and there's Canadians in the line-up and this is only going to get better.'
TFC actually played pretty well that game, and were unfortunate not to get a goal or two. That was a sign of things to come over the next few years. [laughs]
You did play-by-play on Sportsnet's broadcasts of Toronto FC right up until you retired. The last game you called was on Sept. 10, 2016 in Chicago, where TFC won 2-1. Of course, the Reds went on that magical run in the playoffs before losing to the Seattle Sounders in the MLS Cup held at BMO Field. Did you follow TFC's progress through the playoffs after you retired? What did you think?
I thought it was great! I thought they were going to win it all! I could not conceive of them losing that MLS Cup—not after everything they did and everything they went through, and how they came back the way they did against Montreal [in the Eastern Conference final]. They looked so good and polished through the playoffs, so I really couldn't see how they were going to lose that MLS Cup final at BMO Field.
I wasn't around the club—I was down here and I watched all the games on ESPN and FOX Sports—so I really don't know what was going on inside the club at the time. Maybe there was anxiety or the pressure got to them, because they were scoring goals through the playoffs and then they couldn't score in that final in their home stadium, so maybe the pressure got to them.
But even still, it was a great season. I enjoyed calling the games I did last season. I had so much fun with the way they were playing, and the goals that Sebastian Giovinco was scoring. It was a great season, and I was very fortunate to go out like that into retirement. To call so many wonderful Giovinco goals and so many wins, especially when TFC wins were hard to come by when I called the games those first few seasons, it was really something special.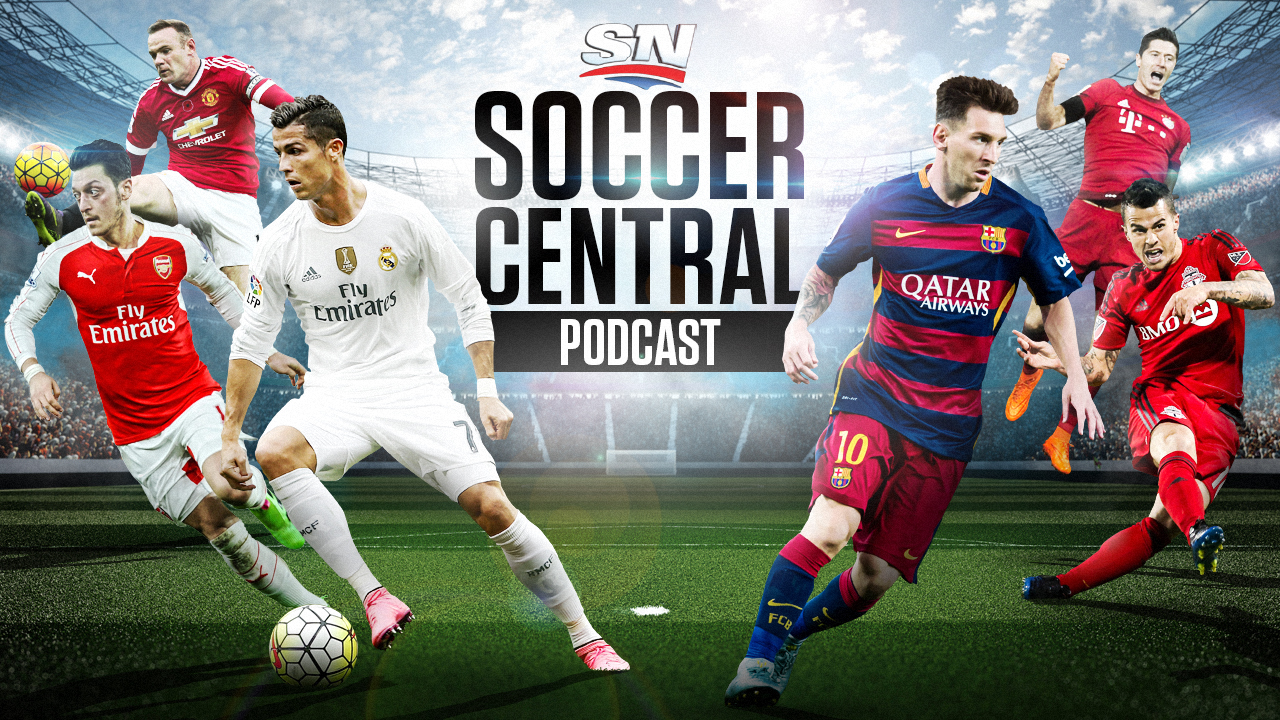 Sportsnet's Soccer Central podcast (featuring James Sharman, Thomas Dobby, Brendan Dunlop and John Molinaro) takes an in-depth look at the beautiful game and offers timely and thoughtful analysis on the sport's biggest issues.
Listen now || iTunes || Podcatchers