Defending World Cup champion Germany suffered its first group-stage elimination at the tournament since 1938, while Brazil cruised into the knockout stage thanks to more Philippe Coutinho heroics.
Here are three winners and three losers from Day 14 at the 2018 World Cup.
WINNERS
Philippe Coutinho
No Brazilian player has been consistently brilliant like Philippe Coutinho.
Once again, the Barcelona man was heavily involved in every promising Brazilian attack. Coutinho's best assists were the deft ball over the Serbian defence for Paulinho's opener and the curling through ball via the right flank to Neymar early in the second half.
Coutinho in a central midfield role has been a game-changer for Brazil so far. He's created a team-high 10 chances through three games – including three versus Serbia – and has two goals, more than any other Brazilian player.
Once again, Coutinho was active near the penalty area and it showed with his distribution in the final third. The Serbian back line was under siege from the Brazilian playmaker, particularly in the first half.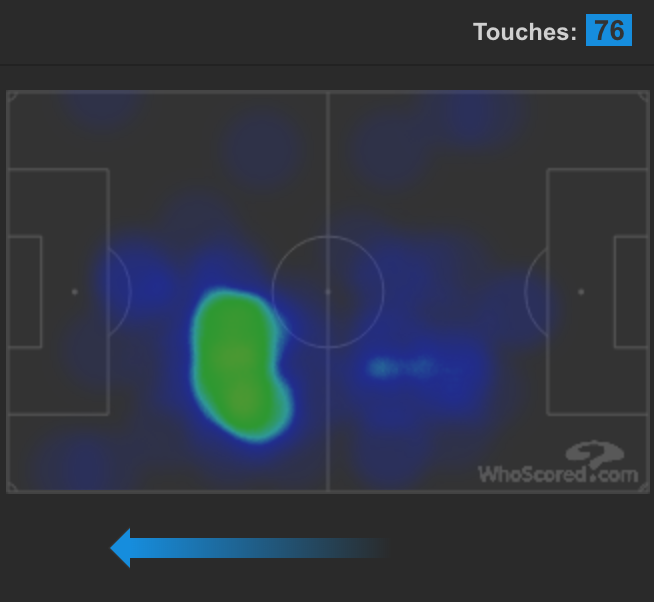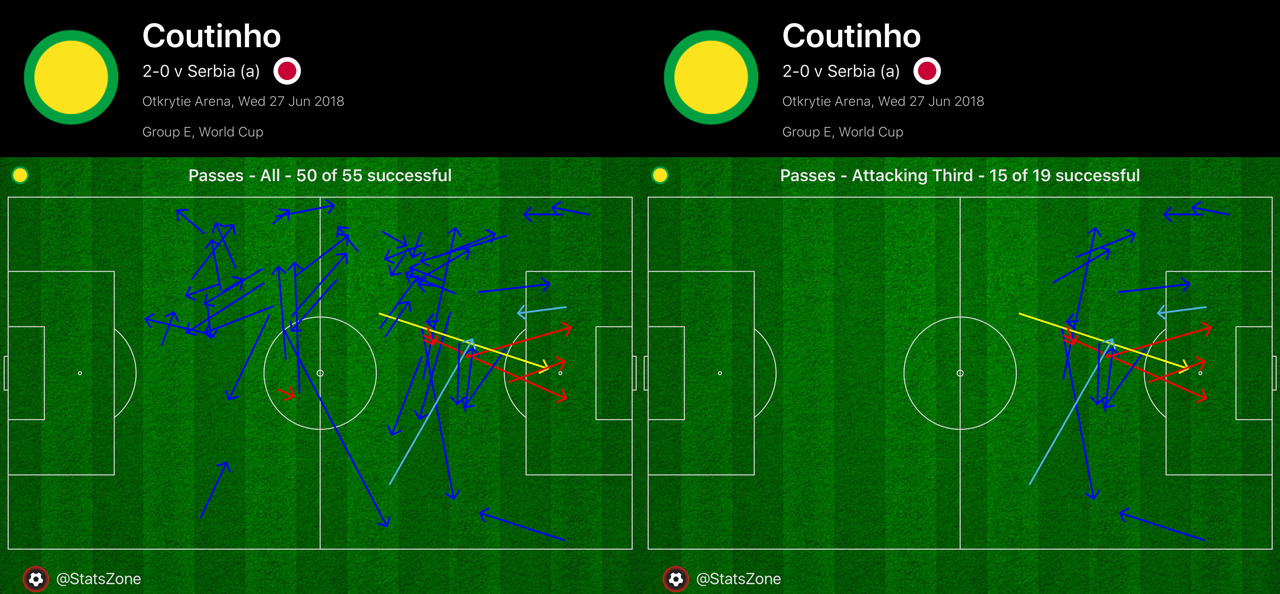 As of right now, the key player for Brazil isn't Neymar. It's Coutinho.
Andreas Granqvist
It was fitting that the captain, Andreas Granqvist, led by example and delivered a man-of-the-match performance to help Sweden qualify for the Round of 16.
Granqvist scored the penalty to give Sweden a 2-0 lead, but his defensive contributions were crucial. The 33-year-old had three tackles, five interceptions, three blocked shots and kept Carlos Vela and Javier Hernandez at bay.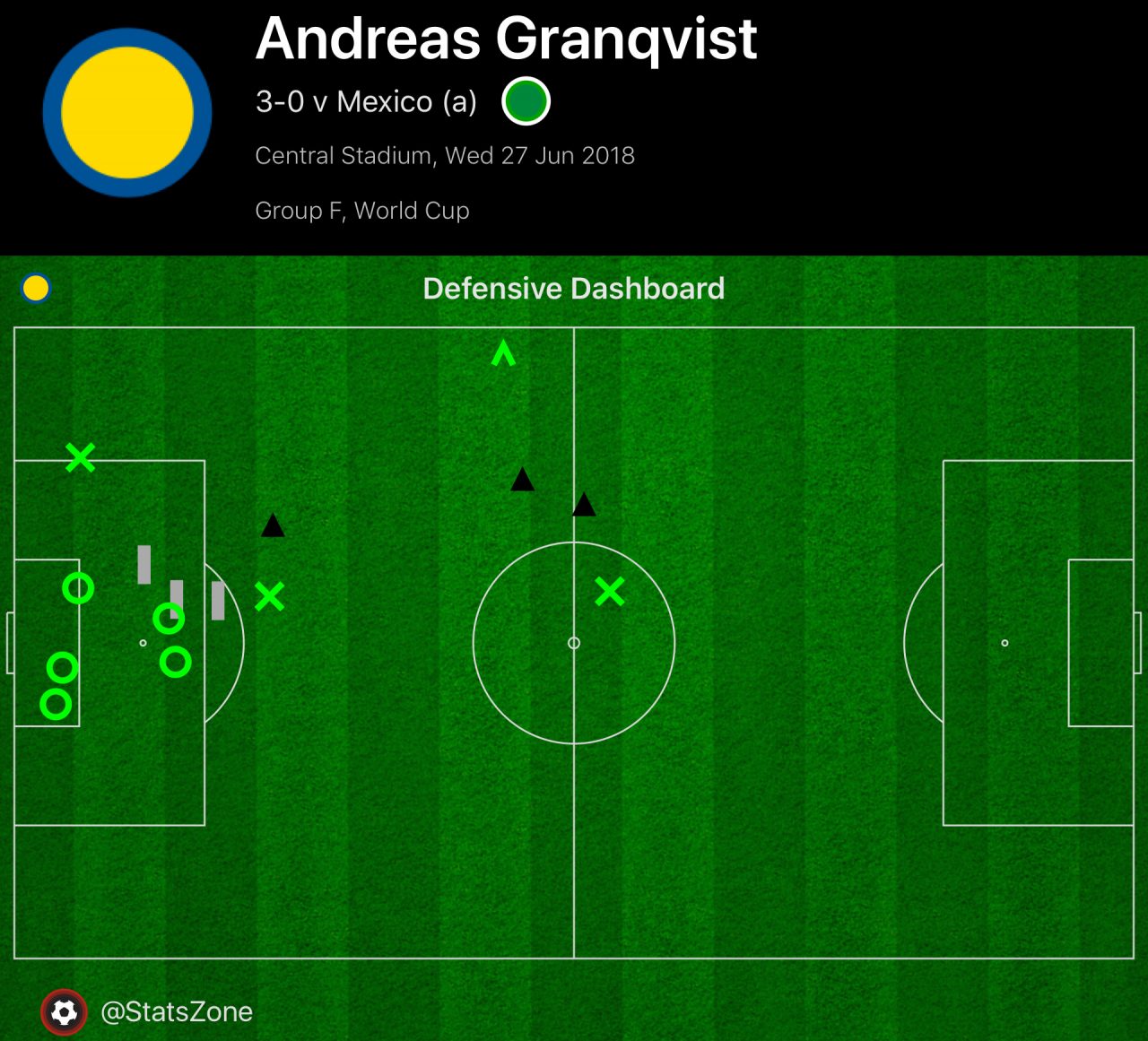 Granqvist was outstanding in qualifying and during the group stage. He'll need more of the same in the last 16 versus Switzerland.
Cho Hyun-woo
Cho Hyun-woo, arguably the best goalkeeper of the group stage, wasn't even a locked-on starter before the World Cup. Yet there he is, in the thick of the conversation.
Cho didn't win the No. 1 shirt until the pre-World Cup friendlies. He dominated against Honduras and Senegal, which clearly convinced coach Shin Tae-yong to hand the 26-year-old the starting job, and that trust has paid off.
The Daegu FC shot-stopper made six saves versus Germany, a tournament-high for Cho, to keep his first clean sheet at the World Cup. It followed two fantastic performances versus Sweden and Mexico beforehand, but this was arguably the most impressive of the three.
What's most eye-catching about Cho is his decision-making. He didn't commit a single error, timed his punches, claimed the ball without any issue and commanded his area all tournament long.
At 26, Cho hasn't even hit his prime as a goalkeeper, so a move to Europe could be on the cards this summer.
The FIFA World Cup in Russia runs from June 14 to July 15, and Sportsnet.ca will have in-depth daily coverage.
LOSERS
Germany
There will be many to blame and several excuses for Germany's early exit from the 2018 World Cup.
However, there is only one major loser in this debacle: The DFB and Germany's squad as a whole.
From start to finish, there was never a sense of confidence in Germany's play. The team was a mess tactically against Mexico and Sweden, even in victory.
Toni Kroos, normally a fantastic distributor, failed to bypass defenders with passes. Timo Werner, one of the favourites to win the Golden Boot, kept drifting out wide, which meant no German forward was occupying the central channels.
It wouldn't have mattered in the end because there were aimless crosses being sent into the box. Once Mario Gomez entered and Werner had another striker with him, there were a few more promising chances. But very few tested Cho Hyun-woo in goal.
To make matters worse, whenever the opposition transitioned on the counter, they usually generated some quality scoring opportunities. Therefore, it's no surprise that Kroos and Jerome Boateng were the two most-bypassed players at the World Cup after two games played.
Germany never appeared to be the usual cohesive team they have become known for over the years. That discombobulation and lethargy ultimately ended in a historic elimination.
Edson Alvarez
Of all the Mexican players, no one had a more unfortunate and calamitous game than Edson Alvarez.
Alvarez appeared shaky throughout the match and it culminated in the own goal for Sweden's third of the game.
The 20-year-old was deployed at right-back for a second straight time, although he's primarily a centre-half. Alvarez was decent versus South Korea, but he was thoroughly tested by Sweden's Emil Forsberg, who continually beat the Mexican defender on the dribble.
Alvarez had problems tracking Forsberg and it was evident. Most of the Swedish shots were attempted on Alvarez's side of the box.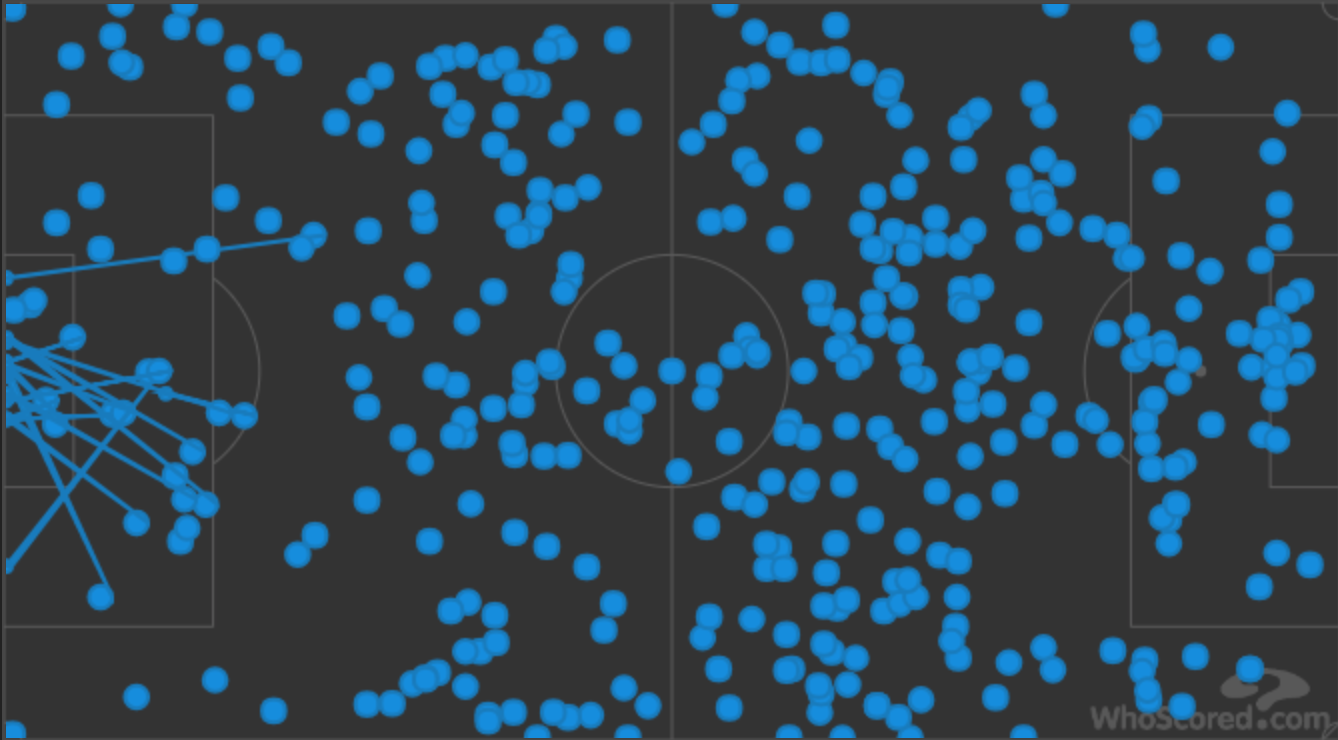 Aleksandar Mitrovic
What could've been for Serbia if not for a wasteful Aleksandar Mitrovic.
The Serbian striker finished the 2-0 loss to Brazil with four attempts, most of them were high-quality attempts, too.
As shown by expected goals – an advanced analytic used to determine the quality of a shot – the three Serbian shots closest to goal were all from Mitrovic. He just couldn't avoid the body of Thiago Silva or Alisson Becker.
xG map for #BRA–#SRB. Brazil remain… fine pic.twitter.com/3qW8QIPqPa

— Caley Graphics (@Caley_graphics) June 27, 2018
It might have just been an unfortunate game for Mitrovic, who has proven to be a handful for defenders in Group E. But it's come at an inopportune time as Serbia is now going home after a promising start.