TORONTO—Janine Beckie is not the next Christine Sinclair.
John Herdman goes to great lengths to make that point. There is only one Christine Sinclair, he maintains.
But the Canadian women's coach sees a lot of the same qualities in Beckie, a 21-year-old forward set to make her Olympic debut next week in Rio, as Sinclair, Canada's iconic captain and all-time leading scorer, and one of the greatest players in the women's game.
"From a technical perspective Beckie is the closest thing I've seen to Sinclair in terms of her timing and her movements, the quality and texture of her passing, and the quality of her touch. She's the closest thing I've seen to Sinclair as a player," Herdman told Sportsnet in a recent one-on-one chat.
That's lofty praise for a youngster such as Beckie, who plays for the Houston Dash in the NWSL after enjoying a standout NCAA career at Texas Tech. Born in Colorado, she came up through the United States developmental system before being cut. She found refuge in Canada—she qualifies to play for the Reds through her Canadian parents, and Herdman and his staff tracked her while she was in the U.S. program—and she played for the under-20 side before graduating to the senior team.
Thus far, Beckie has shown a nose for the goal, scoring nine times in 20 appearances (13 as a starter) for Canada since making her debut in 2014. She's clearly a rising star in the Canadian game and has a lot of potential to get even better—if all goes well she'll be a goal-scoring mainstay for the Reds for years to come.
Her rise through the ranks hasn't been easy, though. There have been setbacks along the way, the most noteworthy one being when she was one of the final players cut from Herdman's roster for last summer's FIFA Women's World Cup. Being denied a chance to play on the biggest stage in the women's game on home soil was a blow. However, she views it as a key moment in her career.
"At the time it was incredibly disappointing. But now, I look back at what happened and I'm very thankful for the decision that John made. If I'm honest with myself, I don't think I was ready for the World Cup because I wasn't the player that I am now. Cutting me from that roster helped me mentally and my game, to work on the things John said that I didn't have that I needed to be at a top level and that I do have now," Beckie said.
Although she didn't make the World Cup squad, Beckie did represent her country later that same summer as part of the Canadian team that participated in the Pan Am Games. The side was mostly made up of youngsters who had not yet earned senior caps, so Beckie was one of the "veterans." The experience clearly paid off, as Beckie scored four goals in seven games for the senior team after the Pan Ams.
"We were hoping she could have been that player [at the World Cup] that could have an attacking impact that we needed in our team. But she needed work—and it was more from a social, emotional, mental and consistency perspective," Herdman explained.
"There were a lot of players fighting for spots and it just wasn't the right time for Janine. We felt taking her to the Pan Ams would be a chance for her to feel a part of team that was more her team. She really made the most of it, and so she's been given more responsibility with the senior team and we've seen her thrive."
For a player so young and with so little experience (compared to the host of veterans on the Canadian team) Beckie is pretty vocal on the pitch. She isn't shy about telling teammates how she wants the ball played to her, or rallying the troops during critical junctures in the match.
Herdman admits she has all the makings of a valuable on-field leader for Canada. That suits Beckie just fine.
"I think I have the ability to be a leader; I'm confident in my knowledge of the game, and I've learned a ton from John. I've created better relationships with my teammates to the point where they can trust and rely on me. If I'm opening my mouth, they're going to trust that I'm saying the right thing, and I have the same trust with them," Beckie said.
There is a confidence that belies Beckie's age; she's incredibly poised and mature for someone who left school only this year.
That's not too surprising when you consider Beckie had to grow up pretty quickly—her father died from skin cancer when she was only eight, leaving her mother to raise five kids.
"Losing my dad, it was a struggle for me. I was young enough to where I didn't really understand what was going on. In the aftermath of his death, my three older sisters and my brother were role models that I tried to emulate. My mom set an example for the type of woman I wanted to be. I miss my dad, but I think the experience I had of losing him when I did, and what I went through shaped who I am as a person, and the player I hope to become," Beckie reflected.
As for the Rio Olympics, Canada has been placed in a challenging opening group with Australia, Zimbabwe and Germany. Expectations are high after the Reds earned the bronze medal at the London Olympics four years ago.
This Canadian team is vastly different from the 2012 side—Sinclair and a host of veterans remain, but there's a lot of turnover, as 12 of the 18 players on the roster will be participating in their first Olympics. Despite the many changes, Beckie believes this Canadian roster has a lot of resilience and is very adaptable, and that it "can compete against any team in the world."
"This is a Canadian team with grit, but it's more of a structured and technical side than this country has ever seen. We play really good soccer," Beckie enthused.
"I'm confident in saying we're good enough to get to the podium. The expectation for us is no less than leaving Brazil with a medal. People might say that's unrealistic, but… we're not going to settle for anything less."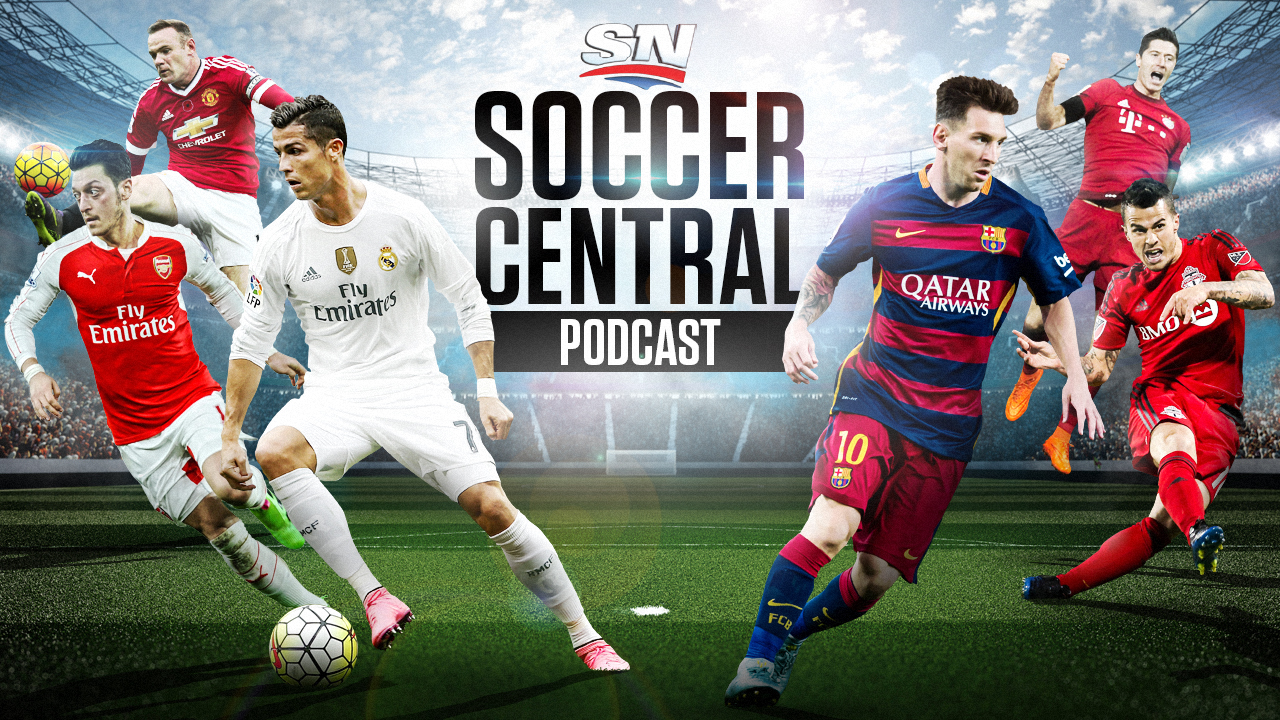 Sportsnet's Soccer Central podcast (featuring Thomas Dobby, Brendan Dunlop, John Molinaro and James Sharman) takes an in-depth look at the beautiful game and offers timely and thoughtful analysis on the sport's biggest issues.