TORONTO—The search for a central midfielder continues for Toronto FC.
Signing a creative, playmaker—someone who can effectively link up with Sebastian Giovinco and Jozy Altidore, and serve as another valuable source of goals—is one of the club's priorities this off-season. GM Tim Bezbatchenko has gone on scouting trips abroad in recent months, looking for international players who could potentially fill the role.
But maybe the answer to TFC's midfield quandary can be found within the organization in the form of Jay Chapman. The 23-year-old native of Brampton, Ont., is coming off a solid 2016 Major League Soccer campaign in which he firmly established himself as one of the most promising prospects in the league. It was a breakout year for Chapman, who made 18 MLS appearances, nine as a starter—this after making only one start in 10 games the year before.
Now he's looking to make an even bigger impact in 2017.
"In college, I played as a box-to-box playmaker. I view myself as a creative midfielder. Last year when I got the opportunity to play as an attacking midfielder, I think it benefitted the team a lot. I was able to get a run of games and really make the position my own, so I think I could fill that role full-time," Chapman told Sportsnet last week as training camp opened.
That's pretty bold talk from the young Canadian, who spent time with TFC's youth academy and then played NCAA soccer with Michigan State before making his MLS debut with Toronto in 2015. TFC could use more of that type of confidence on the pitch, though.
"I've always been like that. I think I got a lot of that at Michigan State where the coaching staff put pressure on me, and I had a big role to fill there. I welcomed it, and it allowed me to build my creativity and add swagger to my game at a pretty big college program," Chapman said.
"I was able to grow mentally and physically there, and now I like to play with a chip on my shoulder; I like to create things. I like to score goals, and that's something I hope to do more of this season, is score goals and be more of a threat."
The 2016 MLS campaign was a learning experience for Chapman. The tall, lanky midfielder saw regular first team action during the summer when TFC was dealing with a number of injuries and international absences. Chapman acquitted himself quite well, making appearances in 11 consecutive games, and collecting two assists during that run.
"I thought I really contributed to the team, as opposed to my first year and even at the start of last season, when I was only making sub appearances and getting playing time here and there," Chapman offered.
"When I got my full shot, I was able to take my opportunity and learn a lot playing in those games, so it helped me in terms of my development and understanding my role in the team. It was a breakout year for me."
"To get my first cap [for Canada] was amazing, and being able to score was incredible."
Chapman suffered an MCL tear in late August that essentially derailed his progress. He came back from the injury before the end of the regular season, but by that time the team was in a groove as it entered the playoffs, so reclaiming his starting spot was near impossible. He never played a single minute down the season stretch or in the playoffs, watching from the sidelines as the Reds went on their magical run to the MLS Cup final.
"It was a tough time to get injured. It was an MCL injury, so you feel like you can play but it's not 100 per cent, and then it took a bit longer [to recover] than we originally thought. By the time I got back fully fit we were in a good stretch and it was tough to integrate me back into the lineup when those games meant so much," Chapman offered.
"I understood. I was disappointed because I really wanted to be part of that run, but I think myself and the other youngsters really helped last season in terms of getting the club high up the table."
That's all behind him, though. Chapman has big expectations of himself for the upcoming MLS campaign, confident that he can play an even bigger role than last season.
He's also riding high after recently scoring in his debut for the Canadian national team. After playing for his country at youth level, Chapman earned his first call up to the senior team for a friendly against Bermuda on Jan. 22, and the TFC midfielder scored the decisive goal in a 4-2 win for Canada.
"To get my first cap was amazing, and being able to score was incredible. I couldn't have dreamt it any better," Chapman enthused.
"It wasn't a pretty game by a lot of standards, but we were able to get the win which is something Canada needs to be better at going forward. We have to pride ourselves on grinding out results."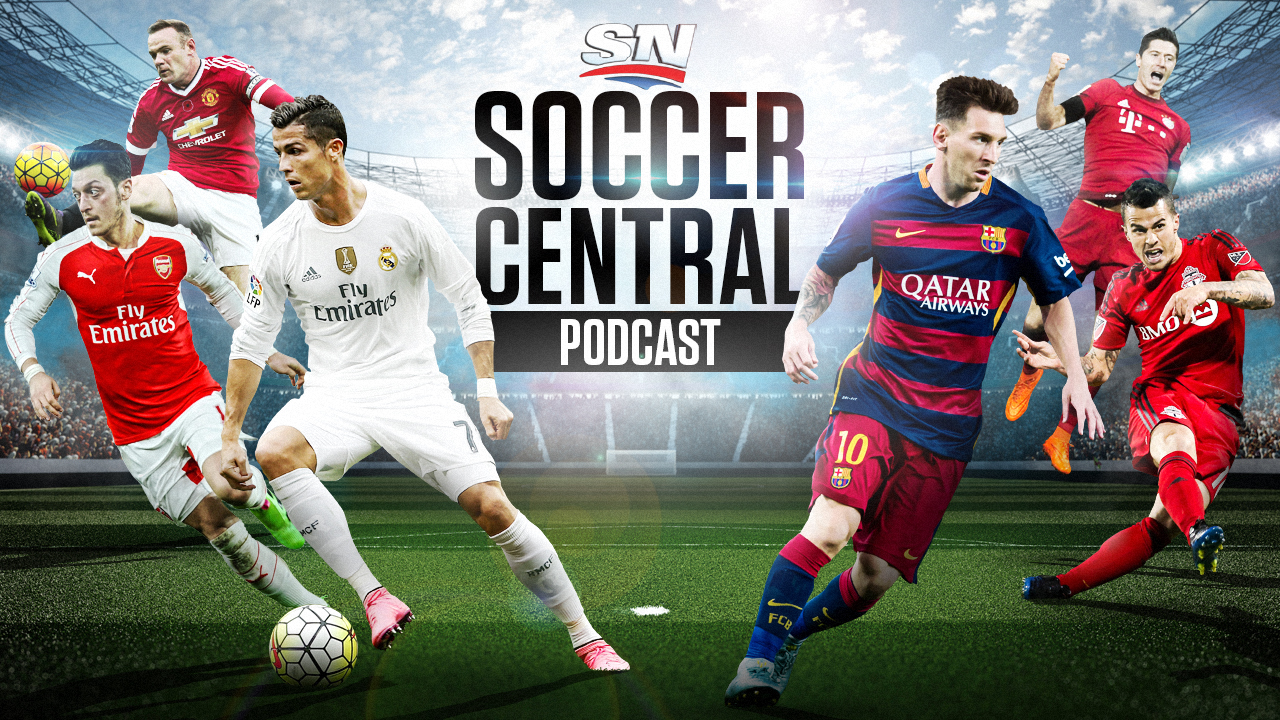 Sportsnet's Soccer Central podcast (featuring James Sharman, Thomas Dobby, Brendan Dunlop and John Molinaro) takes an in-depth look at the beautiful game and offers timely and thoughtful analysis on the sport's biggest issues.
Listen now || iTunes || Podcatchers