Imagine this scenario.
Two teams meet in a Champions League semifinal first leg: both are full of highly-skilled, expensive players poached from clubs with less money than them, and both have found themselves marooned in semi-perpetual identity-crises, due in part to their extreme wealth and the extreme expectations that have come with it.
In combination, these shared traits work together so that they cancel each other out, and as a result the two teams play out a particularly unimaginative nil-nil draw that nobody much enjoys.
This, you may have noticed, is what happened last Tuesday between Manchester City and Real Madrid, and with that drab scenario firmly in mind we arrive this Wednesday at a second, necessarily less drab scenario. Real plays City again, except this time one of the two teams—out of convention if nothing else—will have to win, however evenly-matched they turn out to be.
Someone has to qualify.
What factor, then, will end up separating the two teams? The managers seemingly have little incentive to change tact (they didn't lose last week; we, the watching public, did) and the return of Cristiano Ronaldo and Karim Benzema for Real can't be relied upon in advance, given the propensity of injured players to start their comebacks slowly, if they come back at all. So?
It's tricky to predict the future but in a scenario such as this, where two sides seem determined to find an equilibrium, and the nature of the competition they're involved with ensures that equilibrium is impossible, there's only one place to look for the most logical factor to decide the tie—and it's got to be the goalkeepers.
The role of a goalkeeper is almost fundamentally context-less. These players exist outside of the various dynamic forces that act on their outfield equivalents. They stand alone, so often untouched by the prevailing winds of a football match: dropping in easy catches for all-conquering super-clubs and pulling off gravity-undermining saves for points-squandering minnows. They are, in short, the point at which the line between success and failure is most fragile—and this gives them tremendous power to be decisive where the back-and-forth between two sets of outfielders may not be.
In this particular semifinal, this all translates into the idea that if Real and City can't sort this thing out collectively, then it could well come down to who is better—or worse—out of two individuals, acting individually, in their respective goals. Who are they? At this point Joe Hart and Keylor Navas enter the story and some practical detail can be added to the broad theory.
Here's what we know. Given that both Hart and Navas are arguably in the top five goalkeepers in the world at the moment, and that both could reasonably be said to be in the form of their lives, particularly in the Champions League, if they are to make a decisive contribution to this semifinal second leg it's most likely going to be a positive one. There will surely be no dropping the ball into the net or letting it roll beneath a despairingly discombobulated body.
Instead, it's far more likely that a close battle between Real and City could be decided by whichever of Hart or Navas has the better game; by whichever of the two goalkeepers is the more spectacular. And this battle could be decisive in at least two not unlikely sets of circumstances.
The first of these sets of circumstances would arise if Wednesday's semifinal plays out, as it is perhaps most likely to, with a couple of medium-to-good chances for both sides. Here, all it would take for the goalkeepers to prove decisive would be for one to make an outrageous save and one to not quite pull off an equivalent save. Like magic, two roughly equivalent teams will have been separated.
The second not unlikely set of circumstances in which Hart and Navas could have a decisive influence would be a game in which neither City nor Real created any real chances, fuelled by the caution which engulfed the first game between the two of them. Here, we'd end up with a penalty shootout, and at that point the role of each potentially spectacular goalkeeper becomes very clear and very direct—whoever saves the most penalties decides the tie.
As I say, neither of these outcomes is unlikely. And yet you won't hear a lot about either of them in the run up to the game. The reason behind this is that it feels defeatist to talk about a game that hasn't been played yet in this way. Nil-nils are the Champions League knockout rounds' dirty little secret, however they come about, and you don't talk about them before you absolutely have to, according to received wisdom.
But it needn't be this way.
Ultimately, to enjoy the possibility of a decisive contribution from the likes of Hart and Navas just takes a little bit of flexible thinking. Namely: we just have to accept that while spectacular volleys into the top corner and intense back and forth games with chances for both sides are probably football at its absolute best, beyond that, a crucial reaction save with fingertips is very high up on the list of what is pleasing to watch.
In fact, as a way to exploit the huge build-up of tension that Wednesday's semifinal will automatically bring, a last-ditch intervention by either side's last line of defence is not to be sniffed at. A header from a corner five minutes in would be much duller, for instance. Or a red card.
If you're not convinced, then I guess you're left hoping that either manager makes some kind of reckless lunge towards glory to send the tie spinning in exciting new directions, or you're left crossing your fingers for the explosive return of Ronaldo. I, on the other hand, am happy enough rooting for Navas and Hart. As a one off. As a solution to what has, so far, been a disappointingly even tie.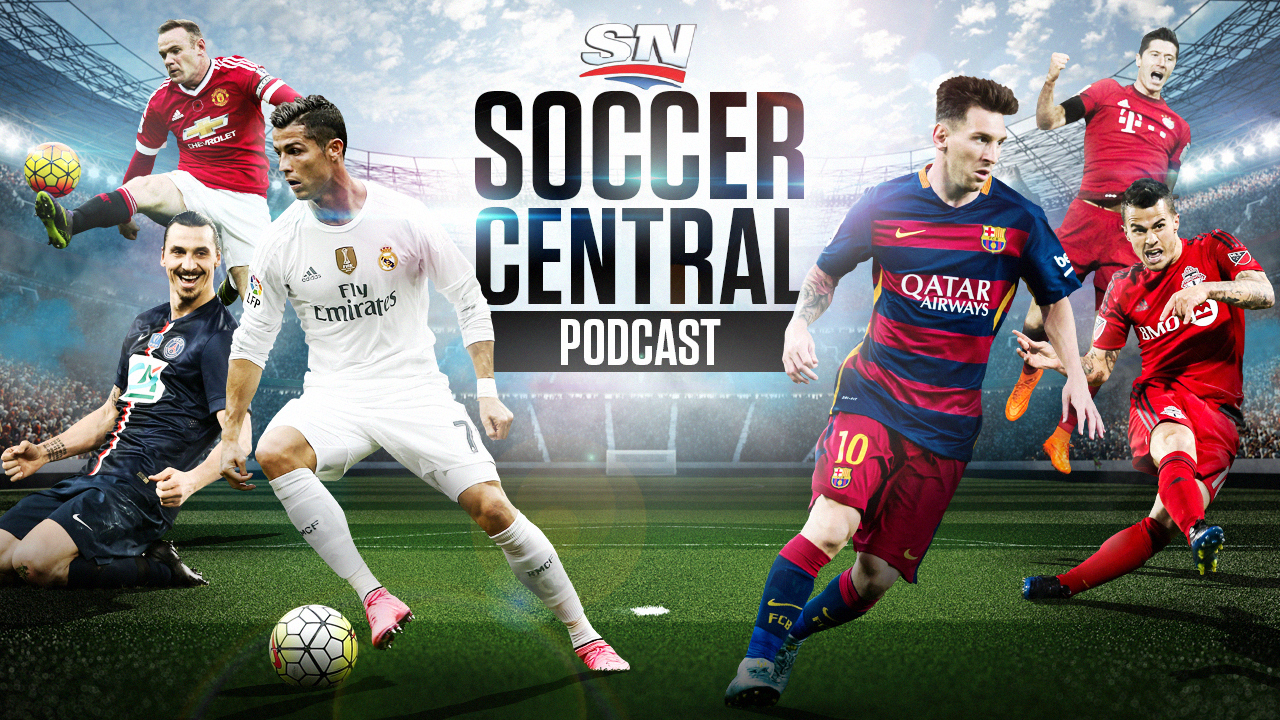 Sportsnet's Soccer Central podcast (featuring Thomas Dobby, Brendan Dunlop, John Molinaro and James Sharman) takes an in-depth look at the beautiful game and offers timely and thoughtful analysis on the sport's biggest issues.