As trailblazers go, Joe Hart was a rather unlikely candidate to become one.
The goalkeeper was the epitome of English soccer's banter culture. As Manchester City's number one he could always be relied on to pull a practical joke, or to pull down a teammate's shorts on national television. He was one of the lads until Pep Guardiola decided he no longer warranted a place as one of his lads.
Given what we know about Hart, a man who clearly revels in his Englishness, it was assumed he would seek another Premier League club to get his career back on track. As the national team's starting 'keeper, he had options, with Sunderland and Everton reported to be particularly interested. It was therefore a surprise when Hart chose to make the move to Italy, joining Torino on loan for the rest of this season. He'll likely make his Serie A debut this Sunday when Torino visits Atalanta.
But it wasn't solely surprising down to the nature of Hart's character, but the binary elements of the move. This was an established England international at the peak of his game opting to leave the country to test himself abroad. That doesn't happen very often. The last such player to make such a move was David Beckham, but he signed for Real Madrid. Hart joined Torino, giants of a bygone age but relative underdogs by modern standards.
So why don't more English players seek to test themselves across Europe? Why is Hart considered an exceptional case? Could the goalkeeper set a precedent for years to come, proving to his compatriots and contemporaries that there is a whole world—or at least a whole continent—of options out there?
The English game is undoubtedly the most insular soccer-sphere in Europe. When Sam Allardyce picked his squad for England's opening World Cup qualifier against Slovakia Hart was the only member to play for a club outside the Premier League. English players don't tend to leave England, at least until later in their careers when a Major League Soccer pay cheque is dangled in front of them.
Maybe it's a consequence of the hyperbole and hype surrounding the Premier League—or "The Best League In The World" as it is often called by English soccer types. Perhaps it's because the notion of the Premier League being the be-all and end-all is instilled into players from a very early age. To move abroad would be like a Hollywood star choosing to appear in an independent art-house movie, as they see it.
Of course, such an attitude is the result of sheer ignorance. The Premier League might well be the most entertaining division in soccer, but there's plenty of quality elsewhere. The Champions League and Europa League has been won for each of the last three seasons by Spanish clubs, so where does that fit in the arrogant ethos of the average English player?
It's not just about playing in a different league but experiencing a different country and culture too. The English game is often criticized for being stuck in its own ways, ways that were cast decades ago, leaving footballing methods and practices in the country somewhat outdated. That's what happens when a closed-mindedness becomes an epidemic.
Now more than ever English football must modernize and that development could occur outside the country's borders as much as inside. Stylistically and technically, the English game has fallen well behind that of their continental counterparts. The country must accept that it no longer holds all the answers and should seek new ideas and concepts from elsewhere in the soccer world.
Maybe Hart will set a better precedent at Torino than the likes of Ashley Cole or Joey Barton did during their jaunts into foreign lands. Previously English players have only looked abroad when they are deemed no longer good enough for the upper echelons of the Premier League, believing they could reboot their careers in a lower standard of league. Both Cole and Barton were found out in that respect.
It seems inevitable that Hart will one day return to the Premier League fold, but by the time he jets out of Italy he might have changed perception among his English soccer peers. The goalkeeper is an unlikely, but important, trailblazer.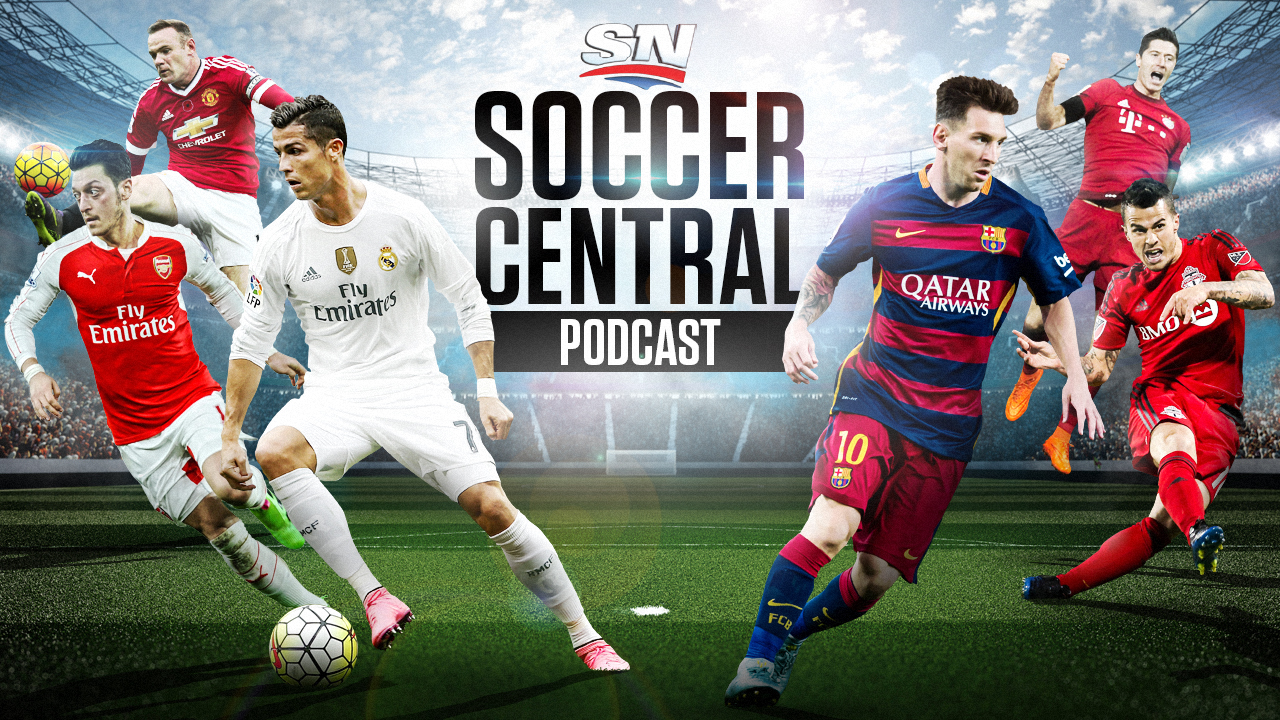 Sportsnet's Soccer Central podcast (featuring James Sharman, Thomas Dobby, Brendan Dunlop and John Molinaro) takes an in-depth look at the beautiful game and offers timely and thoughtful analysis on the sport's biggest issues.
Listen now | iTunes | Podcatchers