The term "identity" gets thrown around by fans and pundits a lot in modern sports.
"A team has to have an identity." "They're searching for an identity." "What they lack is an identity." "Barcelona has a clear identity."
But what, exactly, does "identity" mean within the context of soccer?
Sportsnet chatted one-on-one with Canadian women's coach John Herdman ahead of this month's Rio Olympics to get his thoughts on this topic.
What does the term "identity" mean to you?
John Herdman: Well, it's the key to driving focus, intensity and purpose, and aligning people's passions, so this concept of identity is absolutely vital in coaching. But it's also one of the most challenging things to cultivate and create. Sometimes identity is as clear as with a country such as Iceland where the identity of the players is actually like the country. If you arrive in Iceland and you view at the ruggedness of the mountains and how the country looks and then you see the guys lining up for them—these big, physical, strong, rugged, tough guys—you know they're going to play a certain way, and that's going to be their style.
When you move to a country like I did when I became coach of Canada [in 2011] and you recognize that a certain style is no longer relevant for the national game and the expectations are that you've got to go and win an event, then you have to create a new identity. That's part of the challenge coaches have; they have to figure out what are the expectations of a country, what's the style and identity of the players based on their experience and the system they came up through, and then from that, coaches have to determine if that style and identity is relevant to meeting the expectations of the country.
How do new coaches go about establishing a team's identity?
Coaches have to navigate, formulate and cultivate an understanding of how to embrace the identity that's already there and then decide what to change and what add to it. It's also about timing. You have to do that stuff over time.
How have you changed the identity of the Canadian women's team?
This concept of identity gets right at the essence of coaching, and it gets right at the essence of where I'm at now, working with this Canadian team. [Former Canada coach] Carolina Morace started an identity shift away from what her predecessor established, an identity that had taken Canada only so far at a World Cup and Olympics. Carolina tried to move it away from a physical identity to a more technical and tactical one. What you saw with that move was how the team didn't perform because the changes were maybe too much.
I came in and I tried to come back to the team's identity and style before Carolina arrived with some slight tweaks around London 2012. Now I'm trying to move the identity again through the infusion of different types of players. I think you've seen the genetics of my team change, the height of the team has changed. We've put a Jessie Fleming on the pitch, which would never have been thought of or accepted some time ago because of her size.
So, what is the essence of Canada's identity?
It's interesting because we're building it through our developmental program, so we're moving towards an identity that can manage modern football, that can handle modern tournament play, and can stay ahead of the curve. The identity that we've been building over the past four years is to maintain the power component that has been a trademark of the Canadian team—that great defensive quality, the hard working style that's synonymous with Canadian women's teams.
When you hear Diana Matheson be very clear to any new player coming in, and letting them know they'll have to work very hard, that's key to our identity. You have to work hard, and it's the first thing any players signs up for with us. There's a standard that we'll work harder than any other team, and we'll aim to out-run them. So that's part of the power component I mentioned earlier where we'll try and impose our defensive will on our opponents, and I think you saw that with us at last year's World Cup, where we were one of the best defensive sides.
Is there another component of Canada's identity?
Oh yeah, there's what I call the control element, and this adaptability piece. My belief is that teams in the modern game have to be adaptable—not just adaptable across many games, but also adaptable within games. There's a neuroscience part to this about how you can maintain attention and focus in games, and really impose yourself in an attacking sense.
Over the past four years, we've slowly built the team to become more adaptable in their attacking style so that they have more than one or two places to start the attack; instead, we have five now, which makes it difficult for the opposition to build their defensive structures against us. We also have four ways of defending that we can change within games. We can move very fluently from pressing in a diamond [formation] to a 4-5-1 block, to then a 4-4-2 press, and a 4-4-2 medium block.
Our players have become very comfortable with tactical flexibility, and that flexibility leads into this other part I've been trying to change with our team, which is to bring more control to the team. So to give more opportunities to players like Jessie Fleming, Janine Beckie, Ashley Lawrence and Kadeisha Buchanan—players who want to get the ball and play it forward and to drive forward. We're not happy just to defend anymore. We have to impose ourselves in an attacking sense, too.
So fair to say then that you've tweaked Canada's identity, rather than instill a new one all together?
Oh yeah, absolutely. If you talk about our identity, it's a team that can bring Canadian grit and power; it's a team that's flexible and adaptable; and it's a team that can impose its attacking control on opponents in sophisticated way.
But I have to say, this is a journey that's going to take 10 years to change our system. These things can really only happen at the grass roots level. If you want to see real change [with the senior team], you can't impact this change over two or three years of training. It has to be a lifetime of training in this way, and that's what we're aiming to do with our developmental system.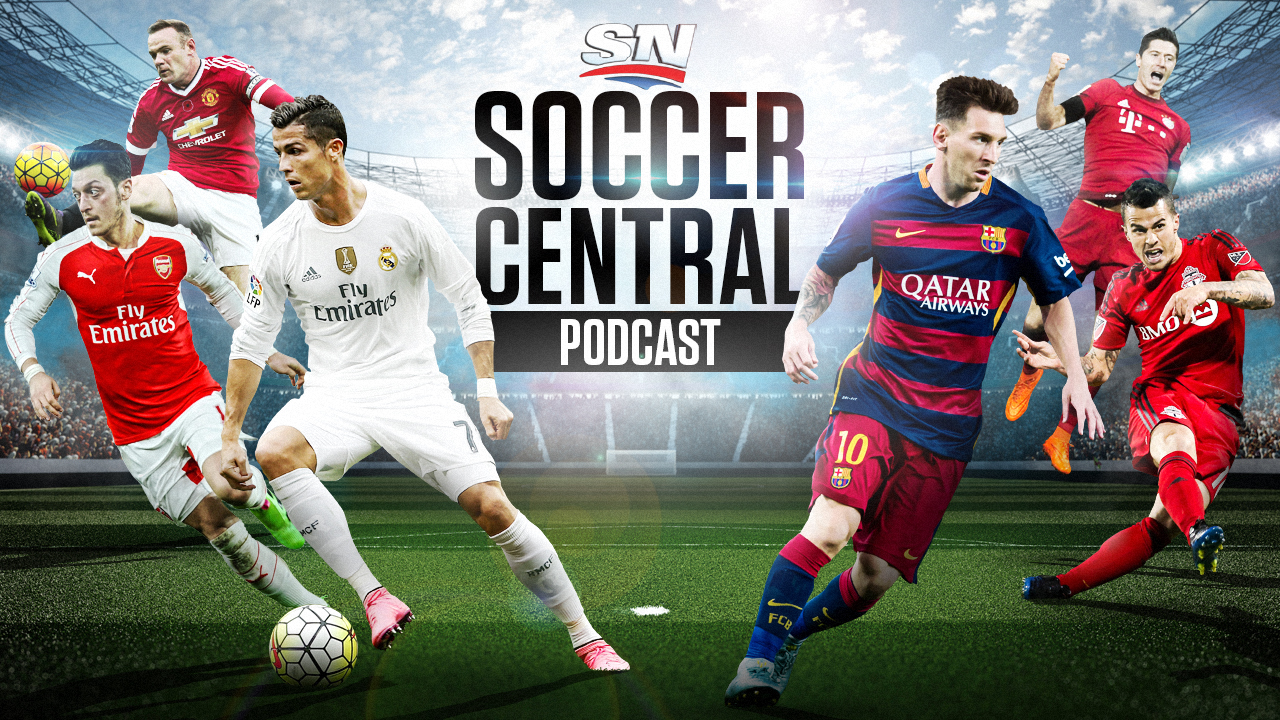 Sportsnet's Soccer Central podcast (featuring Thomas Dobby, Brendan Dunlop, John Molinaro and James Sharman) takes an in-depth look at the beautiful game and offers timely and thoughtful analysis on the sport's biggest issues.