TORONTO—Jonathan Osorio wants to make one thing perfectly clear to future opponents: this isn't the same Toronto FC you remember from past years.
This is a new and improved Toronto FC, not the one you used to take for granted.
The Toronto side that coughed up a league-high 58 goals last season has been replaced by a TFC that has conceded a league-low seven goals through the first eight games of the current Major League Soccer campaign.
Expecting an easy time of it against the Reds? For them to fold at the first hint of trouble in a game? Forget it, says Osorio. There are no more free rides when you play Toronto FC who, according to the midfielder, underwent a complete change in mindset before a ball was even kicked during the regular season.
The rest of the league has been put on notice. Consider this your warning.
"The mentality changed in pre-season, that's when it started. We made it very clear amongst ourselves that we wanted to be a team that was hard to play against. We've done that. We've sent a message to the entire league that any game against Toronto FC is going to be a difficult one," Osorio told Sportsnet in a one-on-one chat.
You can be sure the rest of MLS has taken notice, too. TFC were in all eight of their matches, and but for a lack of finishing, a bit of luck and some calls that went against them they could have easily collected more than 11 points.
There is a new mental toughness to this squad, and Osorio feels that's been the key to the Reds' early-season success.
"Every game of that eight-match run was a tough game. If I wanted to evaluate our season, I'd compare it to last year—it's a huge difference in the fact that we're always in games now. In all three of our losses, we should have taken a point or three points. … We also beat a Montreal team that was in first place [in the Eastern Conference], so this team has come a long way," Osorio said.
TFC ended their road trip with a 3-3-2 record and 11 points, equaling the league mark by a team starting a season away from home. Saturday's belated home opener against FC Dallas is an opportunity for the Reds to build upon their new reputation.
"We set a goal to set the record for the most away points to start the season. We did that. We put ourselves in as really good position for the rest of the year, but now it's about making the most of the home advantage. We can't let up," Osorio stated.
Coach Greg Vanney's "defence first" approach that stresses organization has paid huge dividends for the Reds thus far. The newcomers have also played a big part, especially Canadian international Will Johnson who has formed an effective partnership with captain Michael Bradley in the centre of Toronto's midfield.
"He's been amazing. It's crazy to see how important Will is to this team. This is a guy who works his butt off every minute of the game," Osorio raved.
"He never slows down, he's winning balls for us, getting up and down the field. He's a constantly involved in the game in a big way, both offensively and defensively."
As for Osorio, he sprained his ankle in training last week and didn't travel with the team to Oregon as the Reds lost 2-1 to the Portland Timbers.
He didn't practise with his teammates on Tuesday, and now he's in a rush to get clearance in order to play in Saturday's home opener.
"I'm progressing along, so it's looking good for the weekend. … It'll all depends on how I feel as the week progresses. I'm pretty optimistic," Osorio said.
"It feels a lot better than last week, that's for sure. It was really painful at first; I couldn't even move my ankle. I didn't have much range [of movement]. Now it's feeling better and it's just about getting it strong enough to play."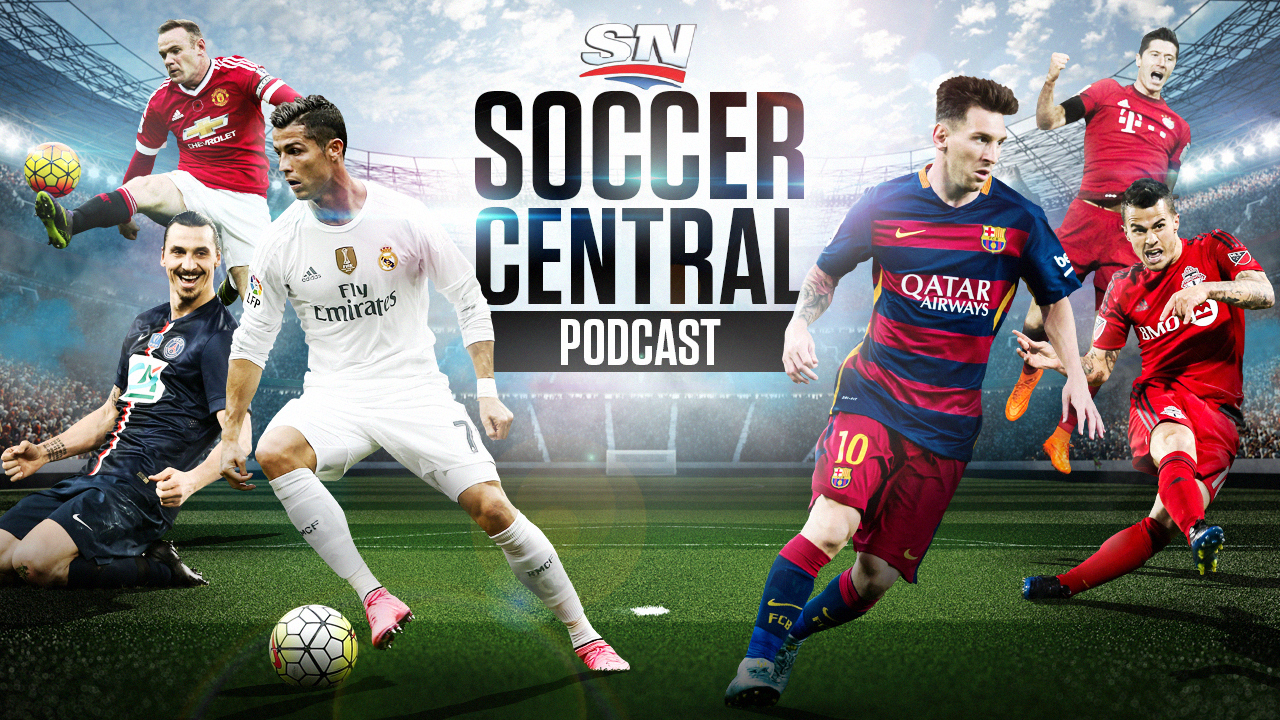 Sportsnet's Soccer Central podcast (featuring Thomas Dobby, Brendan Dunlop, John Molinaro and James Sharman) takes an in-depth look at the beautiful game and offers timely and thoughtful analysis on the sport's biggest issues.