VANCOUVER—The Vancouver Whitecaps had a rough start to the Major League Soccer season, losing their first two matches—and conceding five goals in the process—before bouncing back to win the next two.
But if there's one Whitecap who didn't need a bounce-back of his own, it's veteran left fullback Jordan Harvey. Call him Mr. Consistency: The 32-year-old has had a solid month as a vital member of the team's defensive unit. As a bonus, he scored a goal in the club's first regular-season match, a 3–2 loss to the Montreal Impact.
Dependability has been something of a trademark for Harvey throughout his career, though if you ask him to pinpoint exactly how he's managed to maintain a consistent level of play, he just chalks it up to the years of MLS experience he has under his belt.
In fact, Harvey has been playing in MLS so long he has a hard time remembering exactly how many seasons it's been.
"This is—jeez, I can't even count—my 11th or 12th year in the league," Harvey told Sportsnet after a team practice on Wednesday. "I think it's just experience. Because you've established yourself, you've played games, you've played at different stadiums and in different environments, and you're comfortable with it. With comfort comes confidence."
That confidence came in handy during the rocky early weeks of the current campaign. For a Whitecaps side that finished last year tied for the best overall defensive record in MLS, the back line's initial struggles were a burning topic of conversation after the first two losses.
Harvey, though, is quick to defend the defenders.
"I think it's hard to criticize just the defence," he said. "I think as a team we were making some errors that were costing us games. Over the course of the last two games everybody has raised their levels and consistency, and we're obviously getting results because of it."
The California native, who was taken ninth overall in the 2006 MLS Supplemental Draft by the Colorado Rapids and played two seasons in Philadelphia before being traded to Vancouver in 2011, is accustomed to the ups and downs of a long MLS season—and the competition sparked by depth on the roster.
Pre-season chatter had pitted Harvey against 21-year-old homegrown fullback Sam Adekugbe in a battle for the starting role. That's where Harvey's self-assurance also came in handy.
"Coming into this year, this pre-season, I felt like I was playing really well, my fitness was up," said Harvey of his early outlook.
"The first few years it was all about trying to stay on the team, and then as I started to play better it was about getting a starting role," he added.
Now, Harvey is more relaxed. He's started all four of Vancouver's games so far this season, and with his steadfast defensive play—coupled with a deftness going forward—Harvey should continue to see those starting minutes.
The more minutes Harvey logs, the more milestones he reaches. Saturday's 1–0 win over Houston marked Vancouver's first clean sheet of the season—Harvey recorded four tackles and four clearances in the game—but it also marked his 117th start in a Whitecaps jersey, making Harvey the all-time leader for Vancouver in MLS.
The record is especially meaningful, says Harvey, because of how hard it is to achieve. With so much turnover in MLS, most players are shifted around to different teams, and it can be a challenge for a player to establish himself with one club.
"I feel honoured to have that title," Harvey admitted. "And I think it speaks volumes of the club and the commitment we both have for one another."
As the Whitecaps prepare to host the star-studded L.A. Galaxy on Saturday, the team is focused on improving some areas of weakness. While Vancouver put up an exciting, breathless first half versus the Dynamo last week, the team lost energy in the second, with Houston controlling possession. The Whitecaps also have yet to score in open play—not that Harvey is worried.
"It's just a matter of time," he said.
The longer Harvey stays with the Whitecaps, the more of a veteran's outlook he develops. He and his wife, former American Idol contestant Kimberly Caldwell, had a baby girl in October.
Harvey concedes that while he's the more familiar face in Vancouver, Caldwell is the one who gets recognized everywhere else they go. Having a family "puts things in perspective," said Harvey, and makes the rough patches at work easier to deal with.
For now, though, the team is on a winning streak, even if it's a small one. The Whitecaps announced earlier this week that they'll be opening the full lower bowl for Saturday's matchup with the Galaxy. For a veteran such Harvey, the increase in fan support is especially meaningful.
"We have a real chance at going far in the playoffs and potentially winning the MLS Cup, so I think that kind of buzz resonates with fans and with the city," he said. "We're going towards something."
---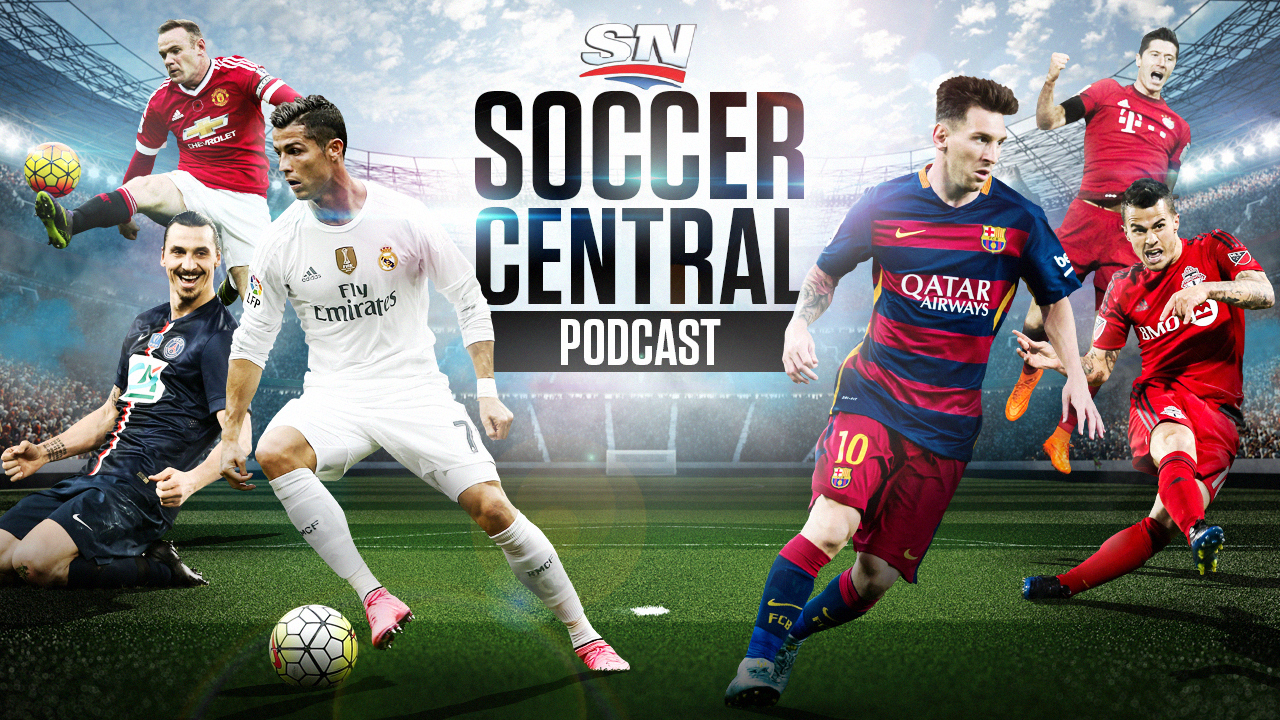 SPORTSNET.CA's Soccer Central podcast, hosted by James Sharman, takes an in-depth look at the beautiful game and offers timely and thoughtful analysis on the sport's biggest issues.
Listen here | iTunes | Subscribe to the podcast
---