On paper, Josée Bélanger is a National Women's Soccer League rookie. But, after a handful of games with the expansion Orlando Pride, the 29-year-old looks like a seasoned veteran, solidifying a starting spot at right fullback.
She's had experience playing professionally in Sweden with FC Rosengård, where she scored a hat trick during UEFA Champions League action last fall. She also spent many years suiting up with Quebec-based clubs of the now defunct USL W-League.
Even so, the NWSL brings on different challenges for any player facing the world's best on a weekly basis.
Sportsnet recently caught up with the Canadian to hear about her time thus far in the Sunshine State.
What are your early impressions of the NWSL?
The NWSL level is real good. It's high-tempo, which makes us have quick decisions on the ball. I think it's been good. With our team, it's our first year all together and I think we needed some adjustments at the beginning, but I really think we're starting to build more. We're really starting to get more rhythm. We got that win in front of our home crowd and that game was pretty amazing with the NWSL attendance record.
We're not in a bad space. We're still aiming for better, but we're pretty happy with the overall performances that we're giving. It's a long season and we believe things are going our way.
What, if any, are the major differences you see in the NWSL versus playing professionally overseas?
I'd say more on the physicality. One of the reasons I wanted to come and play in the U.S. league is for that. More speed, more transition and that higher tempo. I think that it's something I still want to improve in as a soccer player preparing for the Olympics.
When you get high pressure, that fast pressure, you need to make better, quick decisions on the ball, but defensively we need to be ready at all times for those quick transitions. I think it's good to battle in those games. I'd also say it's more dynamic, but maybe less tactical, because it's more of a forward mindset of soccer. In Sweden, it was more about getting position of the ball, but not as many final acts or action in front of the goal. Here, almost every action is leading to an opportunity to the goal.
You've had experience working with Orlando coach Tom Sermanni, who spent time as John Herdman's assistant coach and technical director with Canada. What's it like reuniting with him?
Tommy is a great guy and a great coach. It's good to have him here. I think he has good football intelligence. He's good at getting us together on the same page. It's good to work on that, because we're all from different environments and different systems, different ways of playing the game. That means it's a matter of knowing one another better and the direction we want to play. He's always bringing constructive comments and I'm pretty grateful to have him as a coach.
Even though you're playing as a right fullback in Orlando, like you do with the national team, have you had to make any adjustments to your game?
Tactically, in Orlando, I need to have different positioning than with the national team when it comes to defensive transition. I'm not getting forward as early as I would do with the national team, but I still have the license to go forward when the situation is on.
I think I'm still going to get involved in the next few games. When we get used to each other, we're going to be able to switch the ball a bit more and be less direct. It's still something we're working on. That's for sure the joy of a fullback with those switches. If we can get those switches on, I'll be more free to attack in that channel. It's something we want to use. I haven't used it often yet, but it's coming with some little adjustments with the team.
What was it like playing in front of 23,403 fans in the Pride's home opener at the Citrus Bowl and beating Portland's previous NWSL attendance record?
The fans were so entertaining and they definitely weren't quiet! They were out to be there and support us. It was so great. When they announced the record, they were so loud, it actually gave me goose bumps and that was crazy to have them all there. It also shows how the state of Florida is passionate about soccer and women's soccer.
I think it's a great step for women's soccer. Like you said, Portland has had good crowds. I think it's great to see the support for us. We hope, for our next home games, we're going to have energetic crowds.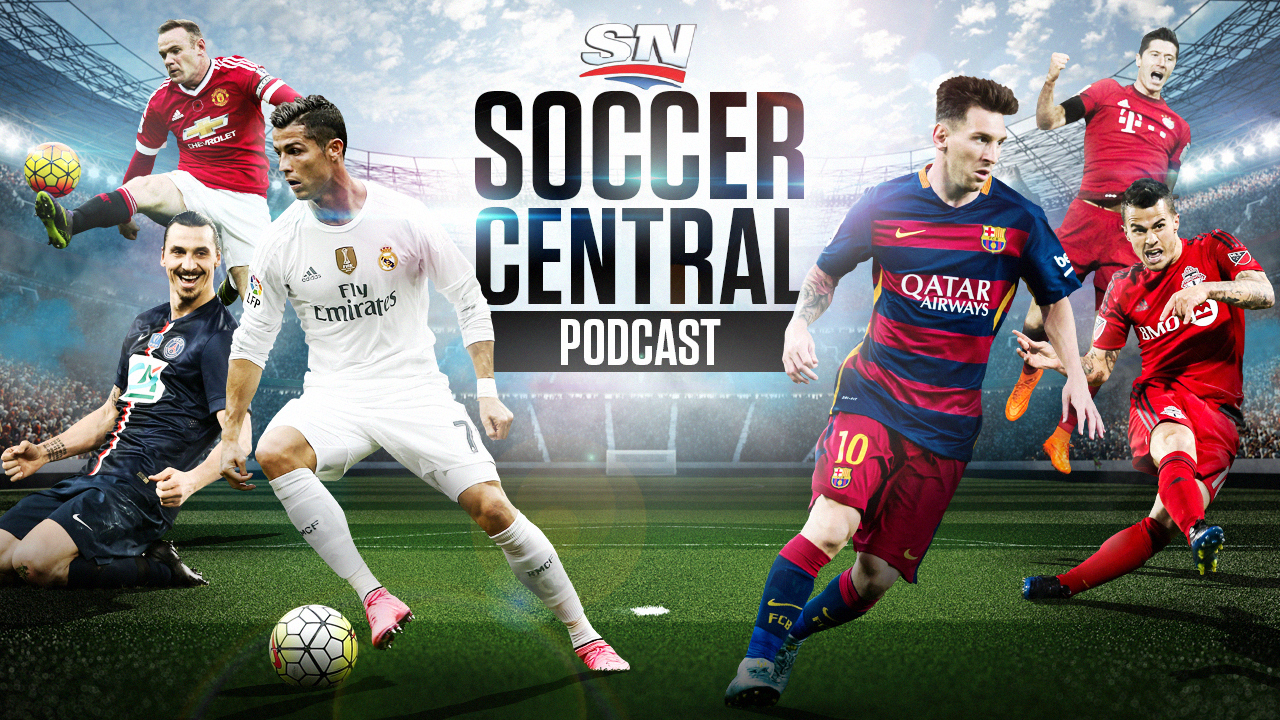 Sportsnet's Soccer Central podcast (featuring Thomas Dobby, Brendan Dunlop, John Molinaro and James Sharman) takes an in-depth look at the beautiful game and offers timely and thoughtful analysis on the sport's biggest issues.
Listen now | iTunes | Podcatchers