TORONTO—It looks as though Jozy Altidore will finally see some action for Toronto FC this weekend.
The American forward missed TFC's first two matches of the Major League Soccer regular season after sustaining a hamstring injury in pre-season while TFC trained in Florida last month. Altidore practised with the team on Friday, and chances are very good that he'll be able to play in Sunday's road game versus Sporting Kansas City.
Coach Greg Vanney said Alditore has to go through some final evaluations before they decide whether to bring him to Kansas City. The early prognosis, though, is positive.
"He's looking good. … We're optimistic that he'll be available for the weekend," Vanney confirmed.
Vanney later added: "Last week was one of those [situations] where we thought if we really, really pushed him he probably could've been available. We chose not to push him. If we do the same this week, it'll be just because he wasn't able to get somewhere [physically] that we thought was important before this weekend. Aside from that, he's looked good; he's been sharp in training."
For his part, Altidore stated he's ready to face Kansas City, and that he felt he could have played last week.
"It was a bit frustrating because it wasn't as serious as some people made it out to be," Altidore said of the recovery process from his hamstring injury.
"The club just wanted to take a precaution. I got behind that, I was fine with it. I sat out an extra week, but I'm excited, I'm fit, and I'm ready to go."
Toronto is off to a solid start to the season, winning its opener and taking four out of a possible six points, with both games coming on the road. Vanney wouldn't tip his hand as to whether he'd possibly use Altidore as a starter or off the bench (so as not to disrupt the team chemistry) if he travels for Sunday's game.
Bringing in Altidore as a starter could mean Vanney switching from a 4-3-3 formation to a 4-2-2. But he could also stick with a 4-3-3, with Altidore as the target man and flanked by Sebastian Giovinco and Jonathan Osorio. If that's the case, most likely Marky Delgado would lose his starting spot.
"I'm the first one to say 'if it's not broke, don't fix it.' For me, I want to make sure that when I return it's a gradual thing and I'm not interrupting any flow of the team, because the team always comes first," Altidore offered.
Altidore bagged 13 goals in 25 appearances (21 as a starter) to finish as the club's second-leading scorer in 2015. But he missed nine matches due to suspension and international commitments. Altidore also sat out games because of injury problems, and he has had a long history with hamstring injuries, including one sustained in the opening match of the 2014 FIFA World Cup in Brazil and again last summer during the CONCACAF Gold Cup.
As a result of those absences, we haven't yet seen the best of the Giovinco-Altidore partnership.
"It was in flashes last year, in games here and there where we saw some combinations of them connecting. But I don't think we've reached where their peak is as a [duo]. That takes a little bit of time," Vanney admitted.
"Hopefully, they'll be together on the field more often [in 2016] and we can continue through training and games connect them together so that they can use each other to be even more dangerous than they were at some times individually last year."
Midfielder Daniel Lovitz is still recuperating from concussion-like symptoms and has been ruled out for Sunday. Lovitz started the season opener against the New York Red Bulls, but missed last weekend's match versus New York City FC.
---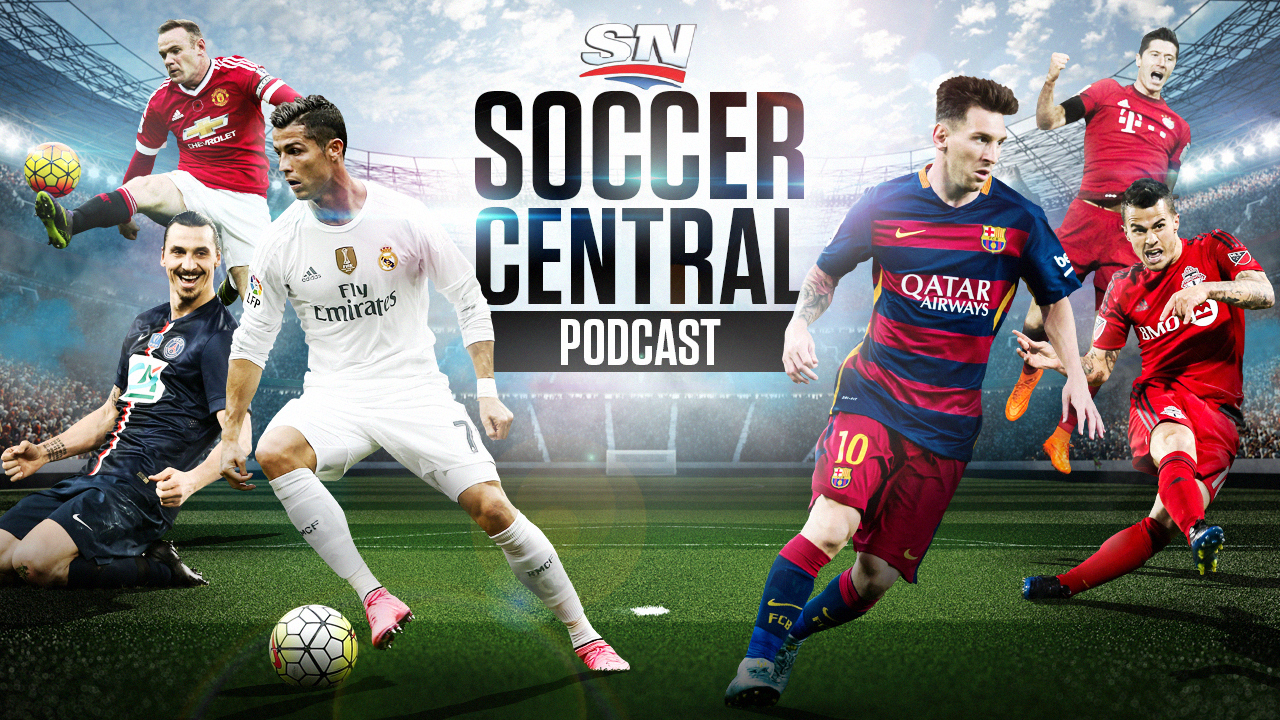 SPORTSNET.CA's Soccer Central podcast, hosted by James Sharman, takes an in-depth look at the beautiful game and offers timely and thoughtful analysis on the sport's biggest issues.
Listen here | iTunes | Subscribe to the podcast
---