TORONTO—Jozy Altidore is on the mend, but the American forward likely won't suit up for Toronto FC in Sunday's road game versus New York City FC.
Altidore sustained a hamstring injury in pre-season while TFC trained in Florida last month, and he missed the team's Major League Soccer regular season opener last week, a 2-0 away win over the New York Red Bulls.
The veteran forward trained on his own during Friday's practice, the team's final training session before it leaves on Saturday for New York. The club will make a decision either later Friday or early Saturday as to whether he'll even travel. The early prognosis, though, isn't promising.
---
Sunday programming alert:
Watch
Toronto FC vs. New York City FC
live on Sportsnet ONE and online at
Sportsnet NOW
. Coverage begins at 5:00 pm ET/2:00 pm PT. ||
Broadcast schedule
---
"He's still very questionable. We've got him up to pace, so [by] tomorrow we'll find out if he's even going to be available for [a few] minutes. He's not ready for 90 minutes," coach Greg Vanney told reporters.
"We'll know [soon] whether we can even consider him as a bench guy, or someone who could come off the bench."
Reading between the lines—don't expect Altidore to make the trip to the Big Apple. It's more likely he could be available to play in the Reds' next game, away to Sporting Kansas City on March 20. Toronto has a bye the following week, so don't be surprised if Vanney gives Altidore the extra time to recover and decides not to use him until the Reds' fourth game, on April 2 away to the Colorado Rapids.
"Next week he'll be into full everything in terms of preparation. This week the question is can he be a factor at all?" Vanney said.
Altidore, 26, bagged 13 goals in 25 appearances (21 as a starter) to finish as the club's second-leading scorer in 2015.
But he missed nine matches due to suspension and international commitments. Altidore also sat out games because of injury problems, and he has had a long history with hamstring injuries, including one sustained in the opening match of the 2014 FIFA World Cup in Brazil and again last summer during the CONCACAF Gold Cup.
With this in mind it's not too surprising that fans and media alike have questioned the forward's durability, especially now as it appears he will not feature in the Reds' first two games of the 2016 MLS campaign.
Vanney, though, isn't worried. In fact, he explained the club is more at fault for not better managing his playing time during February's pre-season camp, and that it made a mistake in having him play in back-to-back to back games.
"This one for me was more of in pre-season when you turn around quickly, you play games and then you try to play another game. It's trying to get everybody on the same page and even though we were adjusting minutes along the way, it was the fact that we had two games in a very short period of time," Vanney explained.
He later added: "I don't think it's a durability thing [with Altidore]. It's just finding the right formula for each guy to make sure that we keep them healthy in terms of recovery, rest and training."
Altidore was not made available to talk to reporters after Friday's practice.
---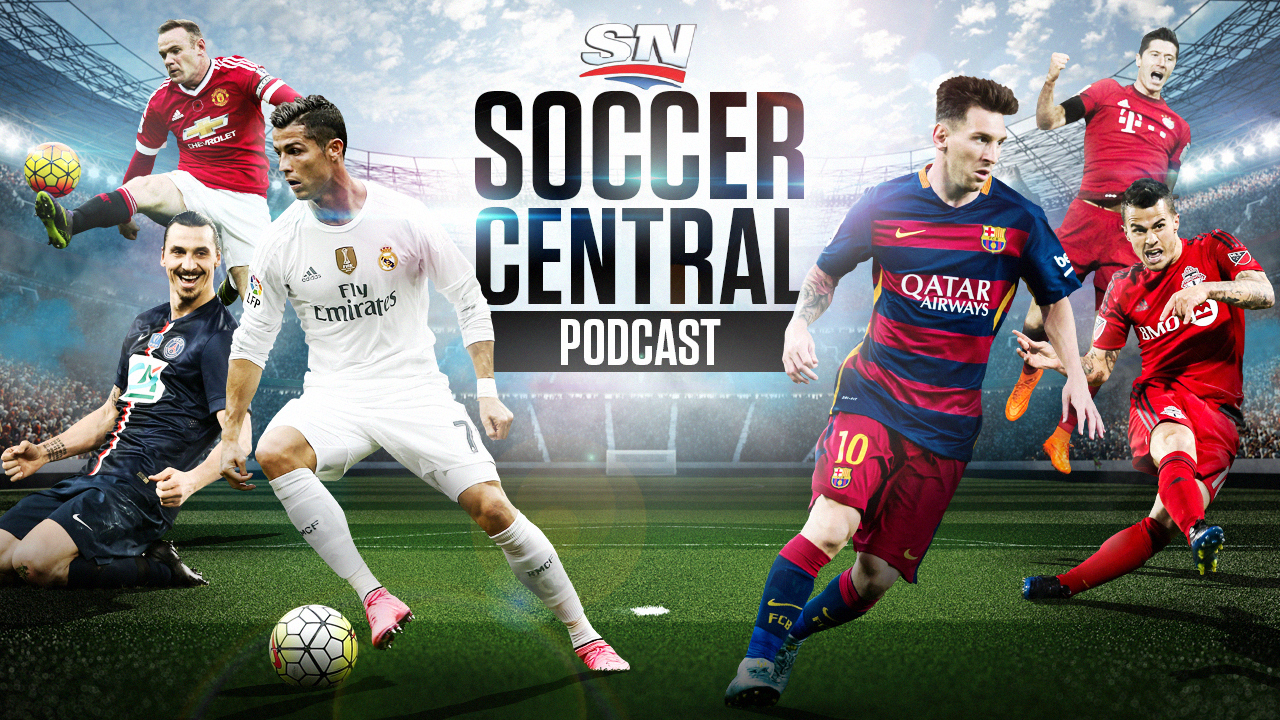 SPORTSNET.CA's Soccer Central podcast, hosted by James Sharman and John Molinaro, takes an in-depth look at the beautiful game and offers timely and thoughtful analysis on the sport's biggest issues.
Listen here | iTunes | Subscribe to the podcast
---