VANCOUVER—On Friday, as Canada prepares to face off against Mexico at BC Place, captain Julian de Guzman will be the focal point of a few different celebrations.
For one, Friday is de Guzman's birthday—the national team veteran is turning 35. But for all the greetings and salutations he's likely to receive, the Toronto native will also be feted in a bigger, more formal way: Ahead of the match, part of the fourth round of CONCACAF qualifying for the 2018 World Cup, de Guzman will be honoured for surpassing Canada's all-time mark in international appearances.
De Guzman tied the previous record of 84 caps, held by Paul Stalteri, in November, when Canada defeated Honduras in Vancouver. He surpassed the record a few days later in San Salvador as his team earned a draw versus El Salvador.
"I guess it hasn't really sunk in as of yet," de Guzman told Sportsnet of his accomplishment. "I probably will spend time thinking about it more when I'm done playing football, but for now, I'm just enjoying every moment and experience I get to play with the national team."
If de Guzman is enjoying himself, he's certainly earned it. The midfielder, who captains the Ottawa Fury of the second-tier North American Soccer League, has been around the national team a long time. He's held steady through the side's years of mediocrity, through its embarrassments—that 8-1 loss to Honduras back in 2012—and the occasional hype that failed to live up to its promise. This time, though, things seem different.
"All the guys know that we have a big moment ahead of us," said De Guzman of Friday's match. "The belief is there."
Canada currently sits second in Group A with four points, behind Mexico. El Tri is a tough opponent, and de Guzman is well aware that Canada is perceived as a huge underdog. But, he said, at least on paper, this is the best Canadian team he's been on. The trick will be for Les Rouges to work together, to understand their formation—and to do it all with a small window of time to prepare together.
"It's just a matter of us being able to perform as a group," de Guzman explained. "That's something we don't have much time to work on, but the previous camps that we've had, you can see that it's gotten better. And coming down to how we perform against a team like Mexico, it will definitely make the difference."
Reflecting on just how long it's been since Canada made its lone World Cup appearance in 1986, de Guzman—who was just a kid at the time—marvelled at how long it had been, but also reflected on how far the men's program has come since he made his national team debut in 2002..
"Wow, it's crazy thinking about that," he said, taking a long pause before continuing to speak.
"But it's really good to see that the game's finally and slowly evolving. It just comes down to also continuing to bring the positive results. When you get the results, you're gonna get the fans, you're gonna get the attention, and you'll get the quality behind it as well."
Never have the fans supported a team de Guzman has been a part of quite like in recent months. In November, when Canada defeated Honduras 1–0, the crowd of 20,108 at BC Place was electric. And with that victory, the buzz seems to be growing. At a press conference earlier this week, Canada Soccer general secretary Peter Montopoli announced that more than 50,000 tickets have already been sold for Friday's match, which, it is anticipated, will be a sellout.
And, as Montopoli added, "If there is a sellout, then it will become the largest attended national team event on home soil in the history of our country."
As the appetite for soccer in Canada grows—and the men's program finally achieves a level of depth hard-core fans have been longing for—de Guzman doesn't feel any extra pressure. His pride in donning a Canadian jersey is well-known—that pride has "probably gotten more intense" of late, he said—and he noted that it's nice to finally feel that support the team was often lacking.
"You could see that it's evolving," he said of the atmosphere at BC Place last November. "The game's going in the direction that we've been really pushing for—for a long time. For my entire experience as a Canadian national team player, to play at home in front of a crowd like that—that was the first time ever.
"Now that number has more than doubled, and I think just to know that you get to play in front of your home fans and you're hitting historical numbers, it just shows the belief that they have in what's happening with the men's program. So it's just great to see the support and the belief behind us. It's definitely a huge motivating factor for us to go out there and perform."
The motivation is there. It's a tough matchup, of course, but the key, de Guzman said, is confidence—that, and a little help from the hometown crowd.
"A good performance is definitely one foot in the door," he said. "I think with the fans behind us and the atmosphere that's presented for this moment, that will definitely help motivate us to get three points."
---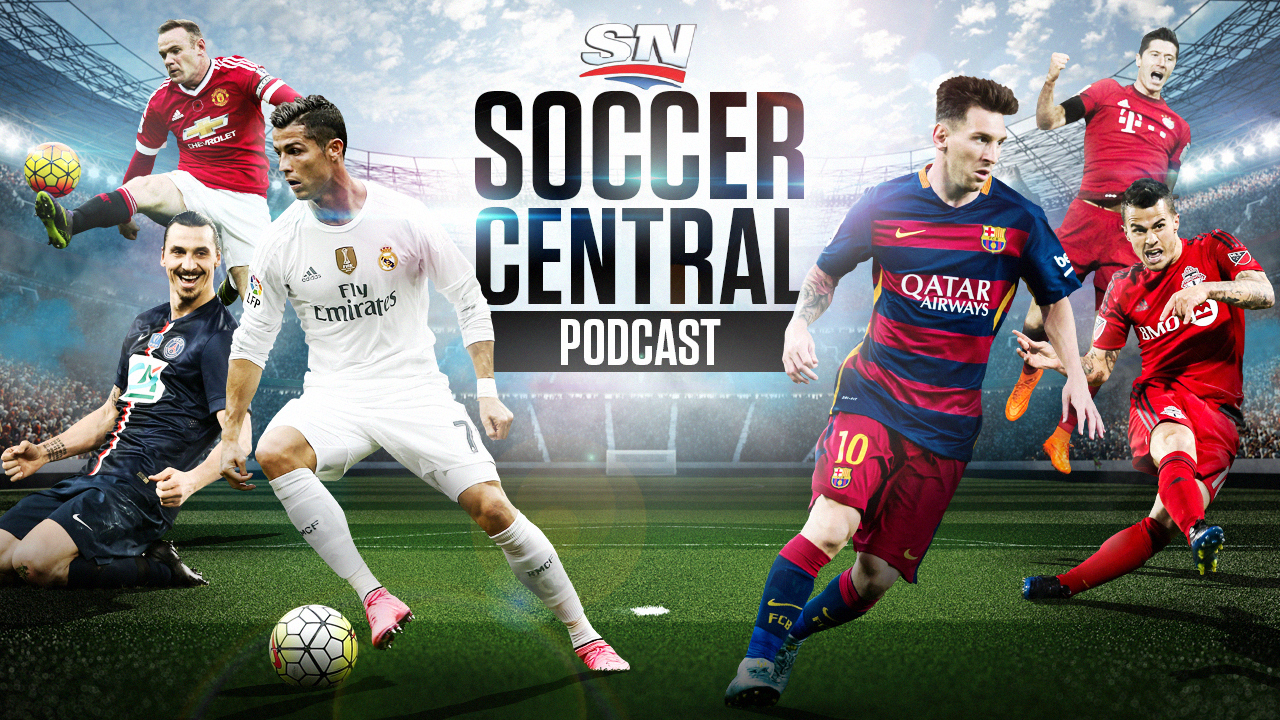 SPORTSNET.CA's Soccer Central podcast, hosted by James Sharman, takes an in-depth look at the beautiful game and offers timely and thoughtful analysis on the sport's biggest issues.
Listen here | iTunes | Subscribe to the podcast
---