Toronto FC made a flurry of important additions this off-season that they hope will turn them into legitimate MLS Cup contenders for the 2016 season.
But lost amidst the hoopla surrounding all of the newcomers—midfielder Will Johnson, defenders Drew Moor and Steven Beitashour, and goalkeeper Clint Irwin—was what may have been TFC's most important move.
Consistency is a word you'll find that gets used a lot to describe Justin Morrow. There's good reason for that. Morrow, 28, has been TFC's most reliable defender since joining the team in 2013 via a trade with San Jose, winning plaudits for his consistent play.
---
Toronto FC on Sportsnet: Watch 11 Toronto FC matches from the 2016 Major League Soccer season live on Sportsnet. Consult the broadcast schedule
---
Toronto conceded a whopping 58 goals in 34 games last season, tied for the worst goals-against record in MLS. Most of the Reds' defenders came in for heavy criticism. Morrow was the exception—he displayed great adaptability when played out of position, and cemented his reputation as one of the top left fullbacks in MLS.
With that in mind, TFC wisely signed the veteran defender to a multi-year contract extension in November. It was a big coup for the Reds, as Morrow was a year away from qualifying for free agency, and he would have had many suitors from around the league.
So, why did he decide to commit his future to Toronto? The answer might surprise you. Despite the club's history of under-achievement, Morrow believes he stands the best chance of winning an MLS Cup with TFC.
"There were a lot of reasons why I wanted to stay in Toronto, the most notable being the fact we can win an MLS Cup here with the roster that we have and the support we have from the club. Everything is in place to go win a championship," Morrow told Sportsnet in a one-on-one chat.
"Beyond that, I love the city and genuinely enjoy living in Toronto. The people are amazing, the city is amazing, and the organization is so supportive. It was a no-brainer to re-sign."
Unlike a lot of potential free agents in other pro sports, Morrow felt no great urge to play out the final year of his contract and then explore his options at the end of the season.
"This is me being sincere: If you look around MLS, where else would you rather go? I know my value in this league. I could have pushed for more money somewhere else. But I'm probably going to have to keep working once I'm done playing. So I'm going to look back and say to myself 'What did I do during my career?' Winning a championship is going to be hugely important to me, and I think I have the best chance of doing that here in Toronto," Morrow said.
If he were to leave TFC, though, it wouldn't be for another MLS team. Rather, it would be for one of the many European teams who have expressed past interest in him.
"My biggest options were from abroad. Playing in Europe has been a dream of mine for a long time, and if I was going to pursue a move, it likely would have been in Europe. But I feel good about my decision," Morrow stated.
Morrow has made 69 appearances, scoring two goals and tallying five assists in all competitions since joining Toronto. He showed his versatility last season when he played a few times in the centre of defence and spent a significant portion of the campaign at right fullback, a problem area for the club as injuries prevented Mark Bloom from playing a single game.
"It was something that I was uncomfortable with at first but as the games came and went I felt like I grew into it. It was the first time in my career that I'd played at right back, so it was totally new to me. It taught me a little bit about myself, that I am versatile enough to play there again this year if needed," Morrow said.
It likely won't come to that. Bloom is healthy again, and Beitashour is expected to start at right fullback this season. Morrow and Beitashour are close friends, having played together in San Jose, and Morrow believes the Iranian international can help the Reds on both the attacking and defending end.
"He's aggressive down the wings, he's got good pace and can serve up a very good ball into the box. He can provide a lot of quality service," Morrow said of Beitashour.
In addition to injuries to Bloom and others, suspensions and international call-ups meant the Reds' back line was unsettled for most of the 2016 campaign.
"There were a myriad of reasons for the defensive issues, but one of the most glaring things for me was we were always changing the lineup. We never had any consistency or continuity in terms of personnel. It felt like we were always filling a hole somewhere, and guys were playing out of position. I don't remember having the same lineup two games in a row until the end of the season," Morrow said.
The additions of MLS veterans such as Beitashour and Moor should lead to a more solid back line, and allow the Reds to bring down that 58 goals against total from a year ago.
"If you look at the teams who are in the playoffs every year and are consistent, they have the same 11 players playing all the time. Drew, Steve, Will and Clint were great additions during the off-season. They've been in the league, they know what the league's about, so quite frankly you know what you're going to get out of them. That was an important thing for us to add to our team," Morrow offered.
---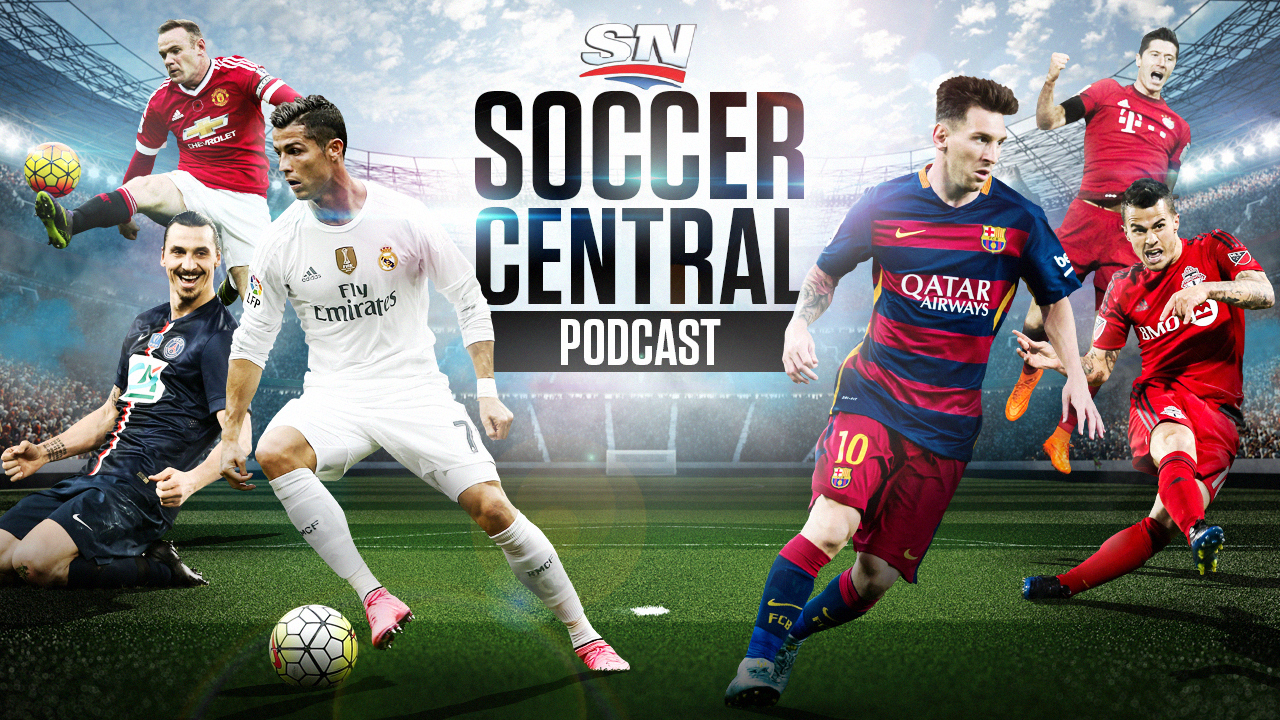 SPORTSNET.CA's Soccer Central podcast, hosted by James Sharman and John Molinaro, takes an in-depth look at the beautiful game and offers timely and thoughtful analysis on the sport's biggest issues.
Listen here | iTunes | Subscribe to the podcast
---