VANCOUVER—Kekuta Manneh probably spends more time in his car than the average professional athlete.
The 21-year-old native of Bakau, Gambia, makes his home in Point Roberts, Wash., in order to fulfill a residency requirement in his bid to become a U.S. citizen. He hopes to someday represent the U.S. men's national team, so that means the Vancouver Whitecaps winger has to commute across the border to attend practices and games.
The traffic can be bad, so Manneh has a lot of time to kill. He spends some of it listening to the radio—"I definitely sing a lot in the car," he said after a training session at UBC this week, laughing as he explained that he knows "all the songs." But Manneh also spends a lot of that time reflecting—on "training, games, and what I need to do better."
If Manneh is thinking about areas of improvement, it's understandable. His performance this season hasn't matched his potential, and the same could be said for his team. The Whitecaps are in a bad slump at the moment: they've been shut out in their past three games, and have lost two in a row. With a 2-4-1 record, they're sitting near the bottom of Major League Soccer's Western Conference.
As Vancouver prepares to host FC Dallas on Saturday at BC Place, a good performance would be a well-timed confidence-booster—both for the club's supporters, and for its younger players such as Manneh.
A major factor in the team's struggles has been offensive. The team still hasn't scored from open play this season, and the narrative surrounding the club of late has been remarkably consistent: Who will find the back of the net, and when?
The lack of scoring isn't for a lack of chances, at least. Despite losing 1–0 to Real Salt Lake—still the league's only unbeaten team—last week, the team put on a much-improved performance on the heels of an embarrassing 4–0 loss to D.C. United. But they're not finishing the chances they're creating, and the concern over that inability to finish is only mounting.
For a young player such as Manneh, selected fourth overall by the Whitecaps in the 2014 MLS SuperDraft, that kind of struggle can be mentally taxing. The speedster known as "Scooter" suffered an ankle injury in Vancouver's final game of 2015 and spent months recovering, and he admitted this week that his confidence has suffered as he's been searching for his form.
Manneh insists that his ankle isn't bothering him anymore, even if he concedes that the old injury is "definitely in the back of my mind a little bit." He's more concerned with wanting to be the type of player he was before his injury, capable of making quick decisions and navigating his way toward the box without hesitation.
"It's just the mental side of it for me," Manneh said. "I'm probably not mentally where I was last year."
Manneh's confidence may not be at 100 percent, and his team's record may be poor right now, but coach Carl Robinson insists the key to better results lies in staying positive.
"We've just got to keep going," Robinson said. "We can't worry about it. If we play like we did [versus Real Salt Lake], we'll be fine."
While Manneh's play thus far may have been underwhelming, he's at least shown bursts of energy in his appearances this year. His speed is there, even if he isn't fully fit yet.
"Is he 100 percent fit? No," Robinson said. "But I don't think I've met a player yet that's 100 percent fit every day he trains."
Robinson acknowledged that "a goal here or there would help [Manneh's] confidence," but noted that given how much time Manneh missed, including most of the pre-season, it will likely take a while for him to find his groove on the pitch.
"It's a bit frustrating, to be honest," said Manneh of the goal drought. "Sometimes the goalkeeper makes a great save," he added, before acknowledging that his own play—and his team's—still has a ways to go. "We need to do better—it can always be better."
For now, at least, Manneh has a lot to think about during his commute between Vancouver and Point Roberts. Not that he really minds the long drives.
"I look forward to going back," he said. "It's very relaxing—I get a lot more sleep down there than I do in Vancouver."
All that driving means Manneh has to plan his schedule carefully. The traffic can be unpredictable, so he often arrives at the team's training centre long before he needs to be there, just in case. He's never been late for practice, which is a pretty a good sign of his dedication and focus.
As Robinson explained, "He's getting better and better each day because he's willing to put the work in."
As he continues to work and focus on sharpening up his skills, Manneh is counting on his performance improving—and his frustration dissipating. Though as frustrated as he says he's been, Manneh seems to at least be taking his coach's message about positivity to heart.
"We want to get ready for Dallas," said Manneh. "And I know—for sure—we're gonna score goals in that game."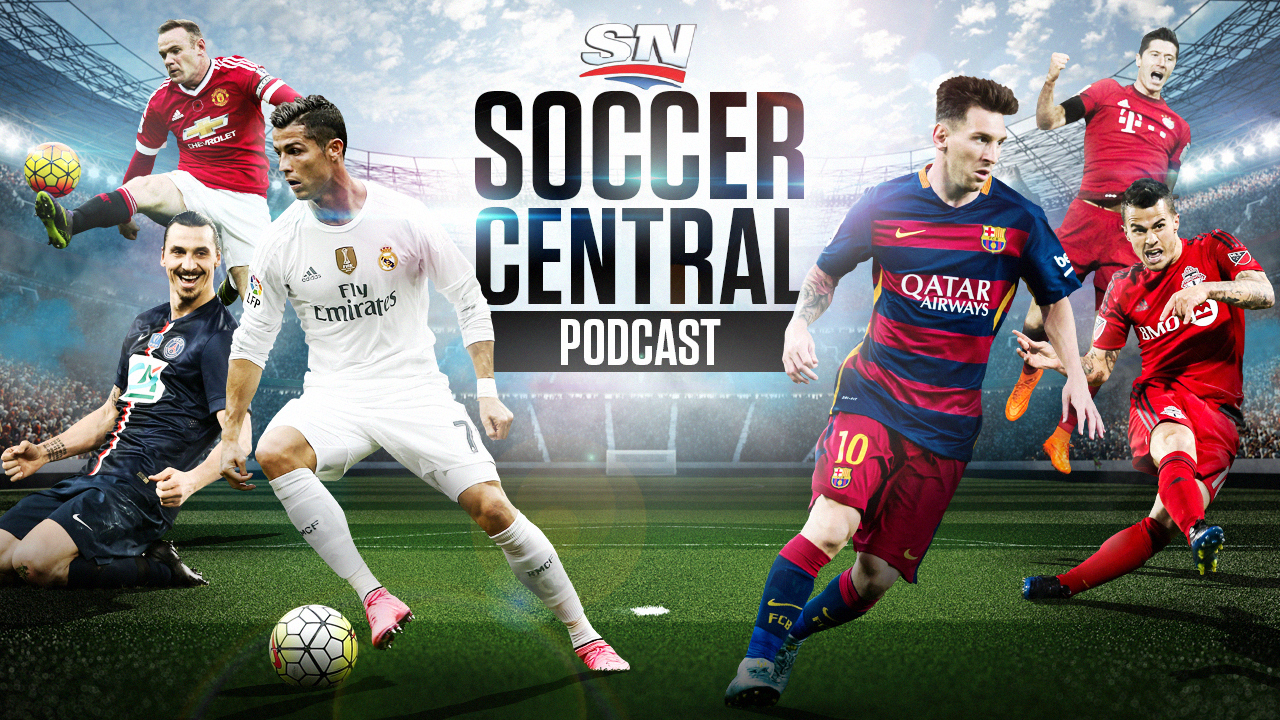 Sportsnet's Soccer Central podcast, hosted by James Sharman, takes an in-depth look at the beautiful game and offers timely and thoughtful analysis on the sport's biggest issues.
Listen now | iTunes | Subscribe to the podcast