VANCOUVER—Following the Vancouver Whitecaps' 3–2 loss to the Montreal Impact on Sunday, goalkeeper David Ousted didn't hesitate to shoulder his share of the blame.
"On a personal level, that's some of the worst I've played as a Whitecap," the Dane said, his face grave as he addressed a crowd of reporters eager for his reaction to Vancouver's season-opening disappointment.
"We ended up giving three away," he added, "which is not a nice start to the season."
Despite talk of the importance of winning at home this year—the Whitecaps were a mediocre 9-6-2 at BC Place in 2015—Ousted said the loss happening at home stung less than the manner of defeat.
The defensive gaffes piled up—and since Vancouver finished last season tied for the best defensive record in Major League Soccer, the sloppy performance was a bit of a surprise.
Montreal's Ignacio Piatti took advantage of the space he was given to open the scoring in the 19th minute. He would score again in the second half, and he added an assist in the 42nd minute on what looked like an ugly mixup between Ousted and Vancouver centre back Kendall Waston, each misjudging the other's spot to allow the Impact's Dominic Oduro to score into an empty net.
"It was all me," Ousted said of that cringe-worthy goal. "I come out and I think I've got it. I should've communicated better to Kendall."
And yet for all the frustration, there were reasons for optimism.
One of those was 19-year-old Canadian midfielder Kianz Froese, a product of the Vancouver Whitecaps' residency program. Froese was named to the starting XI, making just his second MLS start, and his first at home. Playing alongside Matias Laba in front of a sold-out crowd of 22,120, Froese looked like the kind of confident box-to-box midfielder coach Carl Robinson has been hoping for.
He wasn't perfect, but he seized on his chances; in the 11th minute, Froese came close to putting his team ahead.
"I think everybody was nervous a bit more today," Froese told Sportsnet following the match. "It's a big deal, it's our first game, and I think you could see that a bit today when we started the game. And then the game started to settle, and we started to settle in."
"We need to be better," he added. "We made mistakes today and I think that cost us," he added.
Froese, who played 66 minutes before being subbed out for Blas Perez, is showing great promise for a club that wants to develop its own stars as much as possible. Robinson appeared pleased with the youngster, who excelled in Vancouver's pre-season.
"I thought he did well today," said Robinson during his post-match press conference. "Based upon pre-season I thought he had the energy, and his pre-season performances deserved the nod. … He got the chance today and he didn't let himself down."
Ousted, despite his disappointment, had nothing but praise for Froese.
"He ran like we knew he was supposed to," he said, adding that he "had some good offensive plays."
There's plenty of room to improve, of course, but the opportunity is there—with teammate Kekuta Manneh still not in top form following an ankle injury, and fellow Canadian midfielder Russell Teibert suffering from a calf strain, Froese could seize the chance to make his mark. He may only be a teenager, but it's all the same to him.
"They'll say, 'Oh, he's young,'" said Froese of playing alongside veterans as a 19-year-old. "But I don't think that means anything. To me it's just a number. I think I can play."
---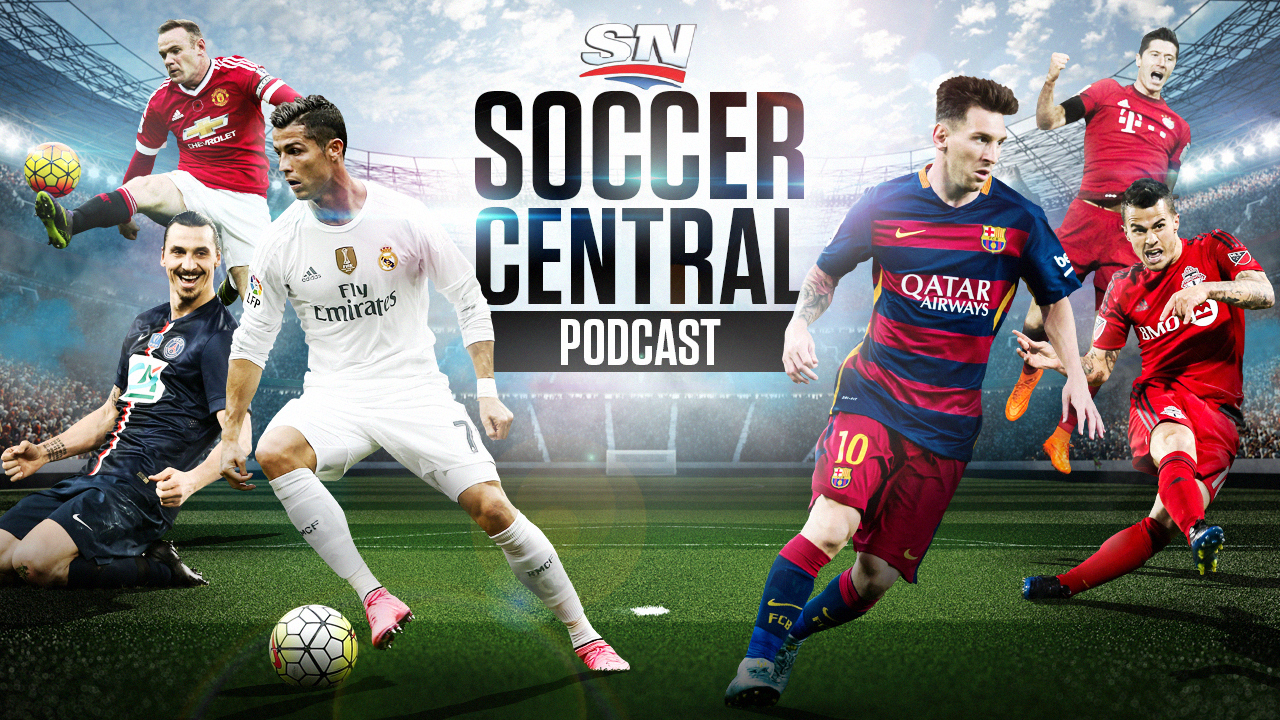 SPORTSNET.CA's Soccer Central podcast, hosted by James Sharman and John Molinaro, takes an in-depth look at the beautiful game and offers timely and thoughtful analysis on the sport's biggest issues.
Listen here | iTunes | Subscribe to the podcast
---