Football fashion changes more regularly than regular fashion.
One moment Jose Mourinho is the most powerful and successful coach in the world, the next he's a deranged conspiracy theorist who no one will hire. You can't predict these things; you just have to go with them. Or be an outcast, whichever suits you best.
And it's on these terms that I couldn't help but feel a little bit sorry for the LA Galaxy this week. Preparing to open up a new Major League Soccer season with a new all-star lineup that includes Steven Gerrard, Ashley Cole, Robbie Keane, Giovani dos Santos and Nigel "Kung Fu Kick" De Jong, the franchise could have been forgiven for thinking that it had become quite a cool place to play and watch football. Major stars were joining, MLS was being speculatively touted to overtake Serie A in the imaginary table of "world's best football leagues" and everyone was happy. But then the mean old Premier League came in and, unfortunately, changed what it was to be cool.
Just as the Galaxy managed to accrue a cast of players that carry with them broad, mainstream recognition, the Premier League was making broad, mainstream recognition look old-fashioned and lame.
It began with Leicester City and Tottenham. Leicester founded an absurdly unexpected title bid on the talents of a former non-league striker and a midfielder bought from the French second division; Tottenham followed quickly in behind with a team made up of academy graduates and young English players bought for relatively small fees. But then it spread. Manchester United got involved, beating Arsenal with a "teenagers only" policy a week ago, and finally, the ultimate recognition of changing times arrived: Chelsea, a club with more than a decade of anti-youth policy behind it, had a 19 year-old Kenedy scoring against Norwich City on Tuesday.
There's no hiding it: against this snappy, austere backdrop, suddenly LA Galaxy's all-star dream-team starts to look, from some angles, a little bit like a garish monstrosity. Suddenly it doesn't look big-time to have a post-ageing 35 year-old Steven Gerrard in your team. In fact, it looks the opposite, like someone who's bought another person's trophies to put on their mantelpiece and what they could do with doing now is sliding them off into the bin before anyone notices.
---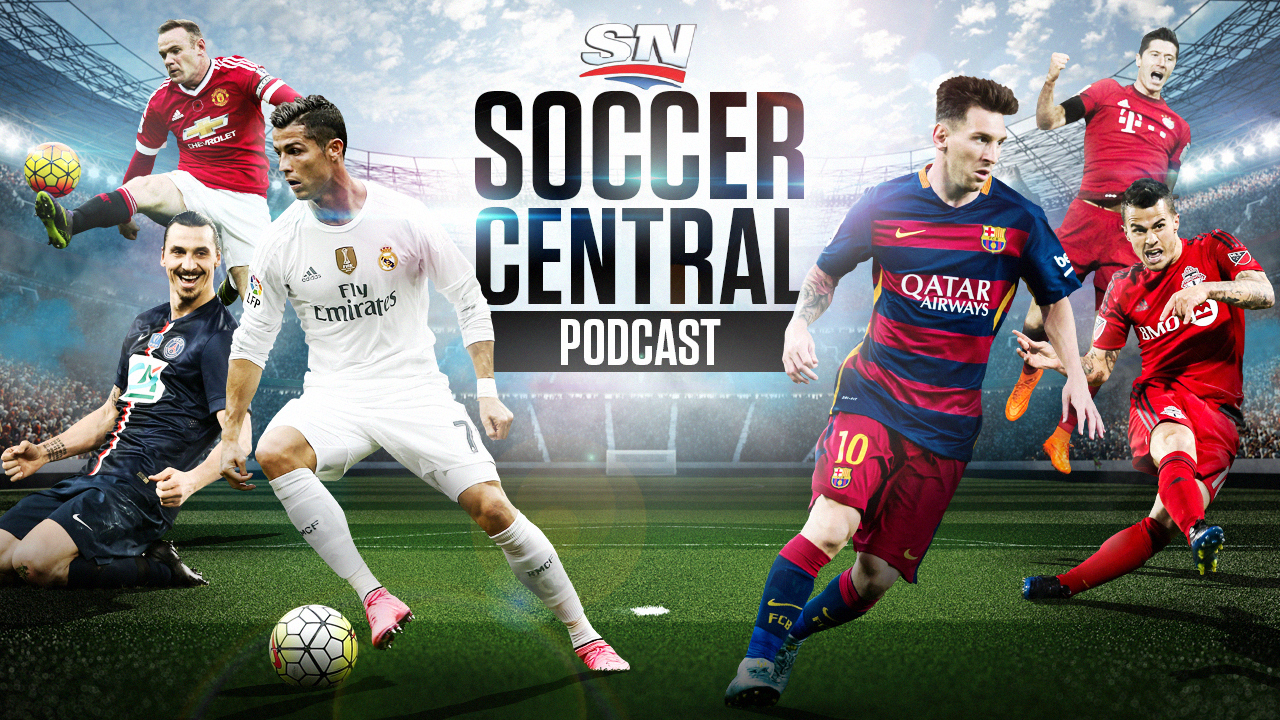 SPORTSNET.CA's Soccer Central podcast, hosted by James Sharman and John Molinaro, takes an in-depth look at the beautiful game and offers timely and thoughtful analysis on the sport's biggest issues.
Listen here | iTunes | Subscribe to the podcast
---
Worse still, once this way of thinking about the Galaxy's new team starts to seep into your consciousness, it's difficult to get away from it. An unraveling occurs as you start thinking of quotes from new signing Ashley Cole comparing playing in MLS to "relaxing on the beach." You begin to wonder if, despite all the hope that MLS is easing its way towards "legitimacy," those quotes from top European players saying how much they enjoy the "lifestyle" that comes with it are actually the basis for a large-scale euphemism, a collective wink, disguising the ugly sentiment that, in fact… "It's a bit easier over here, guys. You can relax."
My sympathy lies with the LA Galaxy not because any of this is entirely untrue, but because all the same it remains a little unfair. The whims of football fashion are the broadest representation of "what fans want to see," but they in no way represent a consensus on that issue, and even if they did, they certainly don't represent any kind of moral high ground. The Premier League gets to have its cake and eat it with regards to big-name signings: the little guys may be at the forefront right now, but in a couple of month's time an expensive import such as Sergio Aguero may well score a few goals and he'll be the story again, with few questions asked. The point to make is that fashion changes regularly, and as such only the guys setting the trends can ever really keep up with it.
On top of this dark truth about fashion, the deeper truth about the Galaxy's new lineup is that it's only garish if you look at it in an ungenerous light. Sure, 35 year-old Steven Gerrard is no 27 year-old Sergio Aguero, but even a 35 year-old Steven Gerrard is still demonstrably Steven Gerrard, if you understand me. Cole, Keane, De Jong and Gerrard are undoubtedly past their best, but that's still better most normal people's absolute best, and also: Dos Santos is still only 26. Should they really be turned away instead?
Whatever your answer to that question, there's also the inconvenient fact that beneath the surface of this team— the surface that say, me, an outsider looking into MLS might see—there is clearly more to the Galaxy (and teams like it) than players who also double-up as brands.
A quick skim of Sportsnet's website reveals 22 year-old striker Gyasi Zardes as a homegrown player who's broken into the team and looked like a "legitimate" prospect. A longer research session leads to names such as Jose Villarreal, Bradford Jamieson IV, Oscar Sorto and Raul Mendiola as academy graduates who could do the same this season.
In fact, the LA Galaxy invest heavily in its academy, and realizing this at the same time as accepting that all those thirty-somethings can look a little lame ultimately feels like the fairest view. My worry would be that with football fashion currently where it is, a lot of outsiders will not be well positioned to see it that way. The easy, ungenerous comparison between Vardy and Mahrez at Leicester and Gerrard and Cole at the Galaxy may well prove just that bit too seductive.
---
Ethan Dean-Richards is a London-based writer. Follow him on Twitter