On the face of it, Spain's La Liga is among the most predictable top domestic divisions in European soccer.
Barcelona have been champions for six of the last eight years, with the Catalan club and their great rivals Real Madrid making up the top two for seven of those years. Their duopoly is stronger than any other in the sport, and for many that is a turn-off.
And yet with nine games of the 2016-17 season played Spain's top-flight has been far from predictable. Only three points separate La Liga's top five at the moment. Atletico Madrid started last weekend in first place, but slipped to fifth following a defeat to Sevilla. Real Madrid also could have fallen just as far had they lost to Athletic Bilbao. Instead they sit atop the table. Such has been the competitiveness of the division so far this season.
So, is La Liga finally starting to open up? Of course, Atletico Madrid broke Barcelona and Real Madrid's duopoly by winning the Spanish title two seasons ago. At the time, it was considered an upset for the ages, much like Leicester City's Premier League triumph. But Diego Simeone's side have since established themselves as part of Spain's entrenched elite.
Atletico are once again included in the title picture this season, but up there with them are Sevilla and Villarreal. Whether those two sides can sustain this level over the entire campaign, turning the "big three" into a "big five," is another matter. What is pertinent is that Spanish soccer no longer looks to be the domain of two teams and only those two teams.
Of course, Barcelona and Real Madrid's financial might still outweighs that of their rivals by quite some way, but consider that Sevilla splurged over £50 million in the transfer market this summer and it becomes clear that something has shifted in Spanish soccer. It's not quite that things are on an equal footing, but at least they seem to be on a less unequal footing.
Is it possible that La Liga's new equal (or rather, more equal) distribution model, in place from this season, is already having an impact on the dynamic of the Spanish game? Individual clubs can no longer negotiate their own broadcast rights, meaning rights are now centralised and sold by the Spanish football federation.
There are clauses which ensure Barca and Real still get more than the others, but 50 percent of the overall broadcast revenue is split equally over La Liga's 20 clubs, with the other 50 percent is handed out based on league position and so-called resource generation ability. Like what has happened in the Premier League, new television deals might have made Spain's top-flight more competitive.
Although, that progression has been steadier than most perhaps recognise. Spain boasted five clubs in last season's Champions League, becoming the first country to achieve such a feat. Sevilla have won an unprecedented three straight Europa League titles, with three Spanish clubs making the quarter-finals of both the second-tier competition and the Champions League.
They say La Liga is too predictable to be truly compelling as a contest, holding aloft the Premier League as a beacon of competitive spectacle. But compare how last season's English champions Leicester City lost just three games, with Spain's champions Barcelona losing five, and that premise is blatantly compromised. It's an impression. A myth. A fallacy.
It might take a true outsider – not an outsider like Atletico Madrid were, but an outsider like Leicester City were last season – for Spanish soccer's depth to be appreciated by the sport's wider sphere. It doesn't matter how many clubs it contributes to the latter stages of the Champions League and Europa League, if the Liga table follows the preconceived ideas held against it the reputation of predictable status quo will be difficult to shift.
The hyperbole of the Premier League has made just as much of an impression on the Spanish as it has on the English. La Liga's best teams can similarly suffer upsets, with Barcelona conceding four goals to Celta Vigo earlier this month and Real Madrid drawing at home to Eibar on the same day, yet they say the Premier League is European soccer's only truly competitive division. If only league positions and results counted for more than repute.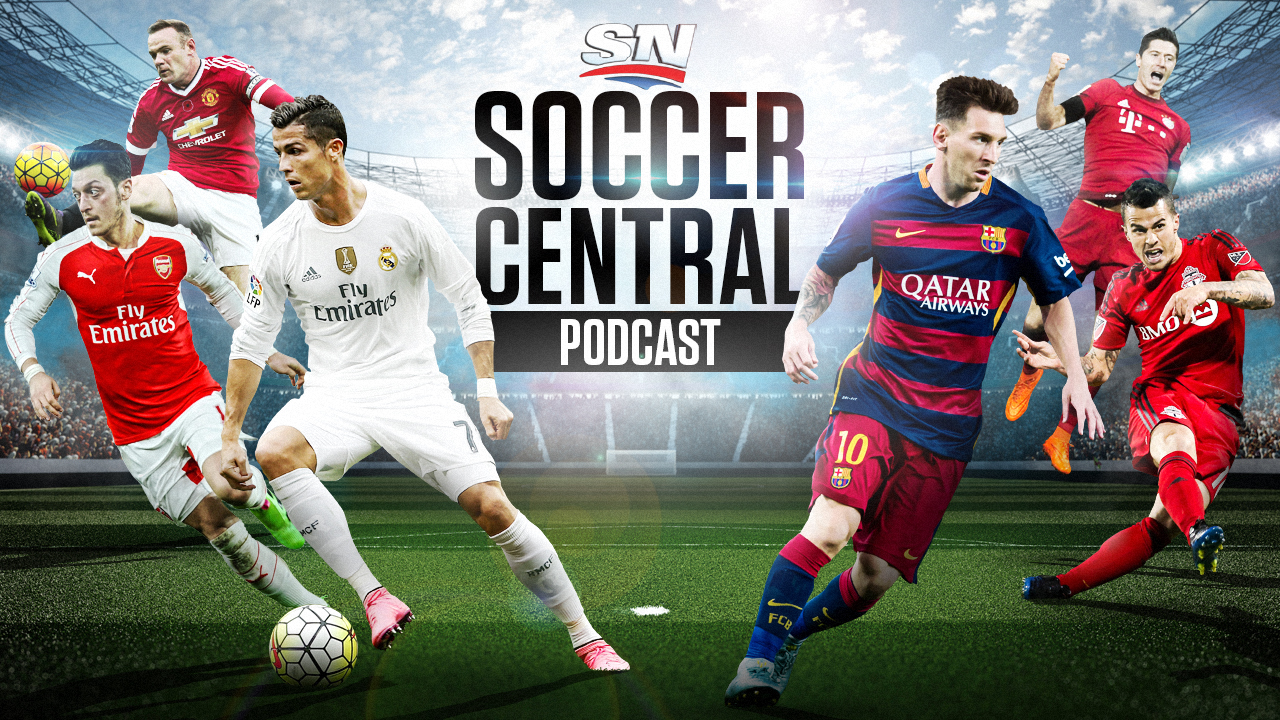 Sportsnet's Soccer Central podcast (featuring James Sharman, Thomas Dobby, Brendan Dunlop and John Molinaro) takes an in-depth look at the beautiful game and offers timely and thoughtful analysis on the sport's biggest issues.