TORONTO – The hurt is still there, the wounds still a bit fresh.
That's perfectly understandable. It was, after all, only 44 days ago that Toronto FC succumbed to the Seattle Sounders in the MLS Cup, losing the league's championship game at BMO Field via a heartbreaking penalty shootout. You don't get over something like that in just six weeks.
But the players and coaching staff were in a buoyant mood as they opened pre-season training camp for the 2017 MLS campaign. Tuesday's training session had a first day of school feel to it, with players joking around and engaging in horse play in between fitness and other tests.
That's not to say they've completely forgotten about what happened against Seattle. The shortest off-season in club history—MLS Cup was on Dec. 10—has given them enough time to reflect on that bitter loss.
Coach Greg Vanney wants his players to remember what happened, and to use it as motivation for this season. At the same time, he doesn't want them to dwell on the loss to the Sounders. And even though he hasn't formally addressed the team since they've all been back together, he does have a simple message for them as the pre-season camp gets set to kick into high gear.
"Last year is over. We start a new process and a new journey this year, and our mindset and goal has to be to get better every single day. For me, our starting point this year should be better than it has been the past couple of years coming off a season like we had," Vanney said.
He later added: "The disappointment is still there when you take a moment and really start to ponder it. Last year, from that perspective, is behind us. There's nothing we can change. The disappointment of the moment, for sure, will always be there. … I don't think that'll ever go away; but it serves as motivation."
Vanney's message has been taken to heart by Justin Morrow, whose miss in the penalty shootout paved the way for the Seattle win. In the days after the loss, the TFC defender admitted he was feeling down about his failed penalty attempt. Those feelings have gone away.
"I'm past that. I'm moved [on]. I've been looking towards 2017 and the start of pre-season. I'm ready to get back to work and make it better this year," Morrow stated.
"Losing in a final is tough, but I'm not a person to have regrets or look backwards. Right around Christmas time, I tuned off of that mentally and I started looking towards 2017. That's where I'm at right now."
Morrow envisages a challenging season for Toronto FC in 2017. The Reds are the Eastern Conference champions and are coming off a magical run to the MLS Cup final, so every other team in MLS is going to be gunning for them.
"This club has high aspirations and high goals, and (other teams are) going to be out for us. There's going to be teams that want to play against us… they know we had success last year, so that's going be difficult for us," Morrow said.
It's a sentiment echoed by teammate Drew Moor.
"As much as teams already respected us last season with the group we have here, we have an even bigger target on out back. And that's a difficult thing to deal with, especially in this league. Teams come into BMO [Field] and they're going to be motivated, they're going to be on their toes a little more," Moor said.
"When we go on the road, teams are going to realize that this is the Eastern Conference's best last year, and we're going to get everybody's best shot."
Still, TFC must feel pretty good about where it stands going into pre-season. Some players have moved on—most notably Will Johnson, Josh Williams and Mark Bloom—but all 11 starters from the MLS Cup are still with the team. No doubt, they could use more depth in defence and central midfield, but the solid core of this squad remains intact.
"I think we're a good team," said Italian striker Sebastian Giovinco, who chatted with reporters in English for the first time on Tuesday. "We've changed a little bit but we are almost the same as last year."
All five of Toronto FC's draft picks are in camp, as are several players from TFC 2, the team's farm club, who are trying to earn a spot with the senior team. In addition, three players are currently on trial: Finnish centre back Johan Brunell, right fullback Jordan McCrary, and Trinidadian midfielder Aikim Andrews.
Midfielder Benoit Cheyrou and defender Clement Simonin are also in camp, even though TFC did not exercise its option on both players at the end of last season. The expectation is that Cheyrou will sign a new deal with the Reds.
NOTES: Toronto FC leaves for California on Saturday where they'll hold a 10-day training camp. The team will then return to Toronto for a week before heading to Orlando from Feb 13-25… Captain Michael Bradley and Jozy Altidore are away with the U.S. national team. They are expected to join TFC after the team returns from California… Armando Cooper has not yet returned from international duty with Panama, but he will rejoin the club this week… The Reds open the regular season on March 4 away to Real Salt Lake. TFC then takes on the Philadelphia Union (March 11) and Vancouver Whitecaps (March 18) before hosting Sporting Kansas City on March 31 in their home opener.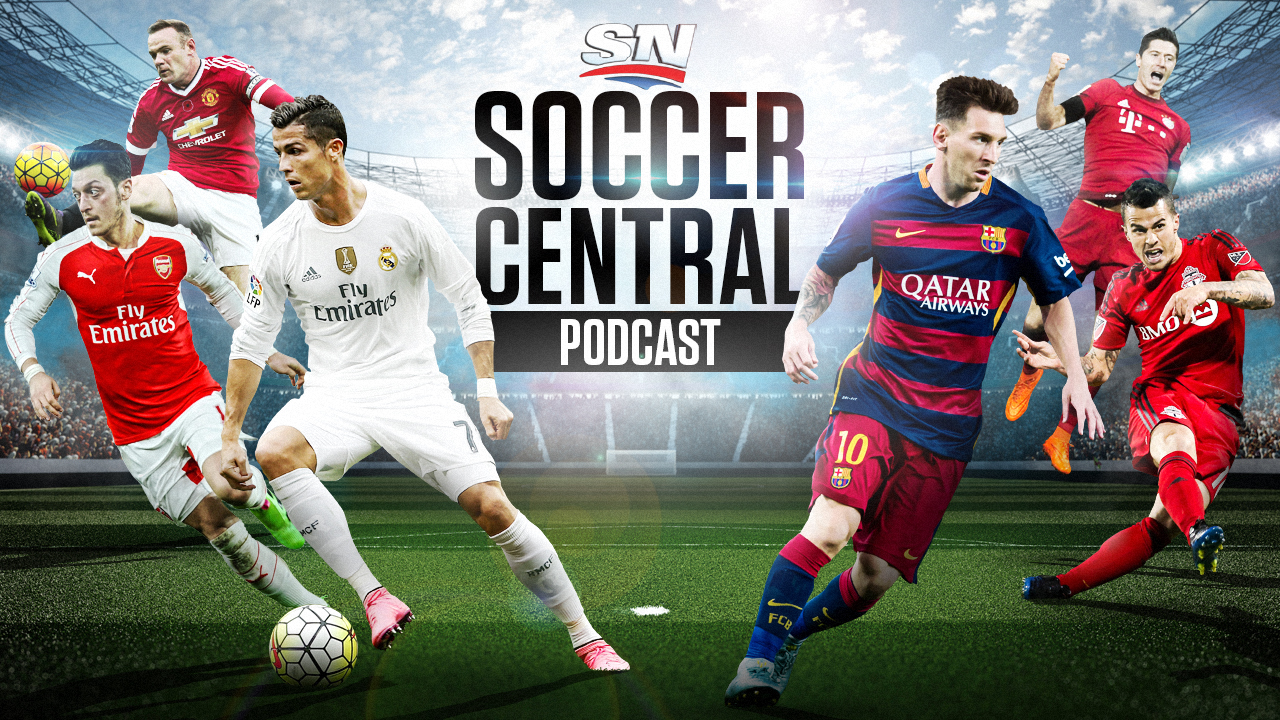 Sportsnet's Soccer Central podcast (featuring James Sharman, Thomas Dobby, Brendan Dunlop and John Molinaro) takes an in-depth look at the beautiful game and offers timely and thoughtful analysis on the sport's biggest issues.
Listen now || iTunes || Podcatchers