After 13 years of representing Canada on the international stage, Marie-Eve Nault has decided to hang up her cleats.
This Saturday, Nault and fellow veterans Melissa Tancredi and Rhian Wilkinson will take their final bows for the Canadian women's team when the Reds take on Mexico in Vancouver.
Nault, a dependable defender, finishes her career with 70 caps, two Olympic bronze medals (2012, 2016) and two appearances at the FIFA Women's World Cup (2011, 2015).
She also had a lengthy stint playing professionally overseas.
Sportsnet recently sat down with the 34-year-old from Trois-Rivieres, Quebec to find out why she is retiring and why it was time to embark on the next chapter of her life.
Let's go back to Jan. 30, 2004 when you made your debut for Canada. What do you remember about that day?
I know we were playing against China [at the Four Nations Cup] and it was my first tournament with the team. I was very, very excited, but very nervous. Even Pellerud was the coach at that time and I'm not sure what the [score] was at that moment, but at the 60th minute, he asked me to warm up. I was very nervous at that point. I played the last 20 minutes and I remember it was probably the most tired I've been because of that speed of play. I was mentally exhausted after that 20 minutes because you always have to look around, getting all that info, you have to think before the ball gets there and that was a big learning curve for me at that point. I was so excited and it was cool to have the first cap at that point.
During your early days with the team, who mentored you and who did you look up to?
Rhian [Wilkinson] was on the team at that time and she was always one of my best friends. She helped me through a lot. I got to know her a lot in Tennessee when we were roommates and teammates in college. She was always someone I was around and someone I was trying to get good advice from. Of course, you show up there and you see Christine Sinclair, even if she was younger than me. It's Sincy!
Seventy matches for Canada must be something you're extremely proud of. What does it mean to you?
Yeah, it's pretty surreal. It was always a dream of mine to be on the national team, but now to look back and see that I was able to play 70 times, it was always an honour. I was always proud to wear that jersey and represent my country, that's for sure. I was able to step on the field with some pretty amazing women, teammates and friends. My career wasn't the easiest in the sense that sometimes I was called up, other times I wasn't. I was just trying to take it all in and make it happen whenever I was with the team.
How did you keep yourself motivated in that particular situation, to make sure you had a chance to get back into camps and tournaments?
Mental strength was definitely something that was important. You always have to have that belief in yourself that you can do it. I was setting goals for myself. Yes, sometimes I would achieve them, but other times I wouldn't. In the back of my mind, I always wanted to prove to myself that I was able to do it. Sometimes, it was more motivation to prove other people wrong. I just kept going and knew I had friends and family around me that supported me no matter what. That was a big part of it, too.
What's the most memorable game you've been a part of?
We ended up losing the game, but the game against the U.S. in London [2012 Olympics]. That was crazy just to be a part of it. Obviously, you play the U.S. and it's always a big rivalry, but to be playing at Old Trafford. You have Sincy scoring three goals. We managed to tie the U.S. for most of the game and then to unfortunately lose in the last second of overtime—it was a roller coaster of emotion. It's one game I was very proud to be a part of.
You bring up the 2012 Olympics in London. You were originally an alternate and because of a number of injuries, you were thrust into action. What was that like?
I was just thrown in there. John [Herdman] trusted me enough to put me in the game with the experience I had in the past. I had the support of my teammates, that's for sure. As soon as I stepped on the field in that first game against Sweden, I felt that people trusted me, even if I was an alternate to start with. To have that trust coming from your teammates and staff, that made me realize that I was there for a reason. I also didn't want to let down the teammates that were, unfortunately, injured and couldn't continue. I wanted to do it for them and be the best I could be for the team. As soon as I touched the ball for the first time in that Sweden game and those instincts started kicking in again. It just went on from there.
You spent four years playing professionally in Sweden. How was your time there?
I really enjoyed my experience and I think that's why I kept going back to KIF Orebro [of Damallsvenskan]. I went over there when [Canadian teammate] Stephanie Labbe was already there. She had already been there for a year and I played the first two years with her while she was there. Living there, I just loved the culture. People are very active, always biking around wherever you need to go into town or even to training. The facilities were great. We had a very nice stadium we shared with the men's team. We were able to train and play there. We had access to a gym right next to the stadium. The team was great because we had a mix of young and old players. We had a couple of players coming from all over the world, which was pretty cool to get to know other cultures.
My second year that I was there, we had one of the best seasons I've ever had with a team. We finished second and then qualified for the UEFA Champions League, which was such a cool thing to be a part of, too.
How did you know it was time to retire?
To be honest, I started thinking about it a year or two ago. Obviously, I wasn't getting any younger [laughs]. You've got those young guns coming in: Ashley Lawrence, Kadeisha Buchanan, Jessie Fleming and Rebecca Quinn. These girls are legit and it doesn't take them a couple of days to recover from hard training sessions. I could tell that my body was getting a little more tired. The mind still wanted to keep playing, be in the game, but at the same time, I knew the time was coming.
To make the team for the 2015 Women's World Cup was special. To be able to be there with the team and then after I had one last push to make the Olympic roster for Rio. Unfortunately, I didn't make the roster, but I was still able to be a part of the team and that experience, which was amazing. The girls were the best teammates and people I've been around.
Recently, in April, I saw there was a job opening for work in Trois-Rivieres and I knew I wanted to come back home to be close to family and friends. When I applied and ended up getting the job, I knew it was time to hang up the cleats. I was mentally prepared and I was preparing myself for the last year or two. It was an easy decision, especially now that a new cycle has started and the young kids on the national team are no joke. The team is in good hands.
How has the transition from athlete to professional career been for you?
It's been interesting! [laughs] It went naturally in the sense that I got into the office and I was mentored by the guy that was working here before. He helped me the first couple weeks and everything went smoothly. I'm still working in the sports world and trying to support athletes who are trying to realize their dreams as well. That's something I really wanted to be a part of. It's a dream job for now. If I'm being honest, the hardest thing is to keep going to the gym and keep working out, because it's not like I have clear goals now. I'm not working out to go to a World Cup or to be ready for camp or whatever else. That's been challenging [laughs]. I've actually started playing street hockey with a couple of my friends, so that's the extent of my activities. But, I'll get back into it.
Do you hope to stay involved in soccer?
I've already started coaching a little bit here and there. Soccer will always be a part of my life and I've always wanted to give back to the community that gave so much to me when I was young. I started coaching younger kids and I'm trying to help with the university here in Trois-Rivieres. I definitely want to stay involved and keep getting involved in coaching here.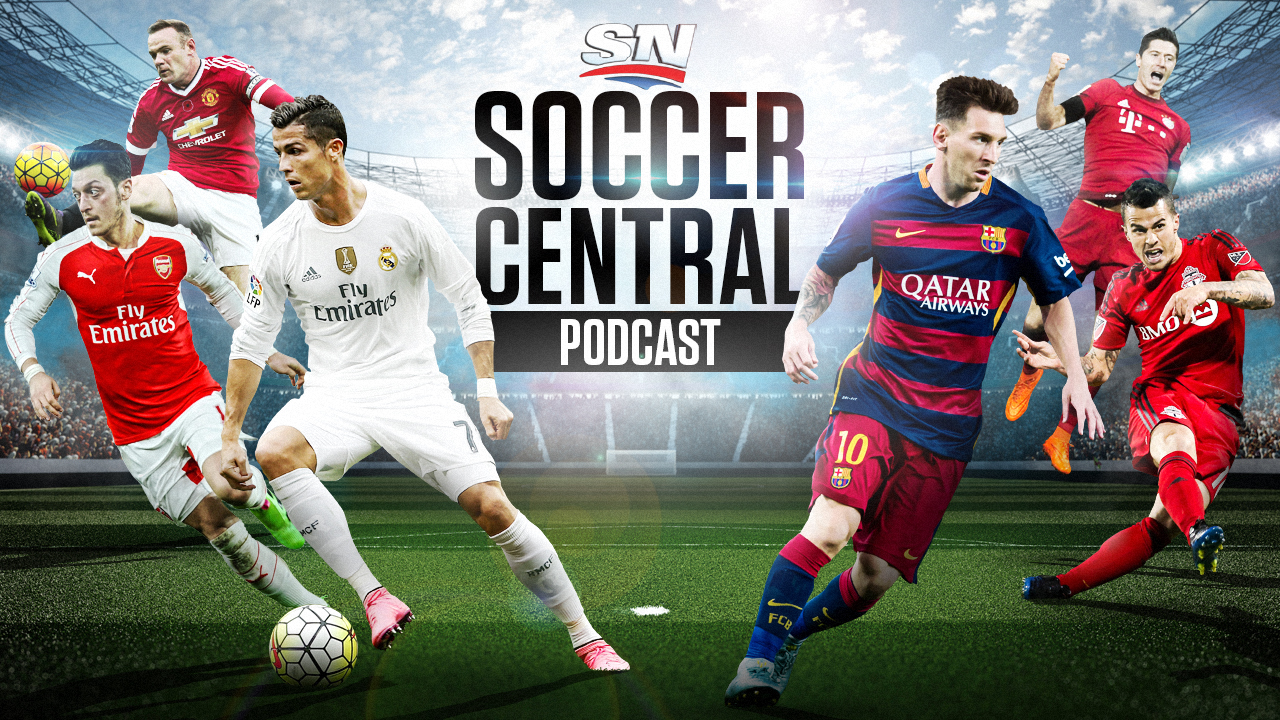 Sportsnet's Soccer Central podcast (featuring James Sharman, Thomas Dobby, Brendan Dunlop and John Molinaro) takes an in-depth look at the beautiful game and offers timely and thoughtful analysis on the sport's biggest issues.
Listen now || iTunes || Podcatchers