TORONTO – Mark Bloom has witnessed first-hand the very best and very worst of Toronto FC.
Bloom is one of only four current players to have been with the team prior to the launch of the "Bloody Big Era," having joined TFC on loan in the summer of 2013. It was a very turbulent time for the franchise—the Reds ended up winning just four of their last 17 games of the season to finish second-last in the Eastern Conference, and missed the playoffs by a whopping 20 points.
The following year marked the arrivals of Jermain Defoe and Michael Bradley, but again, Toronto struggled down the stretch, changed coaches and failed to qualify for the post-season. Defoe soon left, following in the footsteps of several players, both high-profile and not-so high-profile, who came to Toronto and quickly headed out of town.
Fast forward to today. Toronto FC is the hottest team in Major League Soccer, having finished third in the East and fifth overall during the regular season (both new club records). They've also won their three playoff games by a combined score of 10-1, including a 7-0 aggregate win over New York City FC, the second-best side in the Eastern Conference in the regular season.
A new philosophy on the pitch that stresses defensive commitment has helped propel TFC to the next level. But it's not just that. The entire organization has been transformed thanks to a uniform approach by management to rebuild the team over the past two seasons with the introduction of players with solid track records, instead of plugging roster holes with short-term solutions.
"I came in, I think, almost at the worst part of the club's history. It was players coming and going, and it was just a revolving door—that's all I heard when I first arrived here. It stayed that way for the next two years but in a very different way—it was a solid rebuilding project because everybody that came in was here to stay," Bloom said in a one-on-one chat with Sportsnet.
"It's been that way ever since—nobody has really come in and then left like the old days. So, what you're seeing now is that when you stick together and you follow one plan and the organization is in unity that we can accomplish very good things. It took a lot of rebuilding but we finally got there."
Winning post-season games and playing in November is a new experience for TFC. It's one Bloom has grown used to, though.
"It's huge fun. I've been here for three previous seasons and when we go home at the end of October, it's depressing. I just met up with a buddy [on another MLS team] who's done and he told me, 'I've already rested two weeks and started training for next season,' and here we are—we're not even done this one yet. So, it's kinda weird to think about that because we're usually in that same boat," Bloom said.
A 28-year-old native of Georgia, Bloom has had an up-and-down 2016. He lost his job as the club's starting right fullback to Steven Beitashour in pre-season. That demotion, combined with injury problems, meant he didn't play in his first MLS game until July, and he was limited to seven league appearances during the campaign.
He saw his first bit of playoff action in the second leg of the Eastern Conference semifinals, subbing on for Beitashour in the 65th minute of the Reds' 5–0 win over New York City FC. Bloom played in only one of Toronto's final 10 games of the regular season, but he hardly looked out of place on the right side of coach Greg Vanney's 3-5-2 formation—although, it helped his cause that Toronto led by four goals when he entered the game.
"If you're playing on a regular basis then it becomes very, very routine. But if you haven't played a lot, it's up to you to stay mentally prepared and mentally sharp to be able to go at a moment's notice. If you have that mindset, then you'll fit in right now," Bloom said.
Bloom's showing versus NYCFC served to remind Vanney he has a quality option should Beitashour pick up an injury.
"We've used him on a number of occasions since he's come back [from injury], mostly on the right side, once on the left side in a 3-5-2. He's looked very solid; very comfortable in the position. He's been able to get into good attacking positions. He's a very responsible player, that's always been one of his strengths," Vanney said.
Vanney later added: "He's been very, very steady. At times, you almost forget he's there because nothing happens on that side because he's so sound defensively…. He just goes about his business in such a clean way that you forget that he's doing his job so well over there."
Making his MLS playoff debut at the new Yankee Stadium was especially memorable for Bloom, who took in baseball games at the original venue as a kid with his father.
"First and foremost, Yankee Stadium is a pretty special place for me. My dad grew up in New York, grew up playing baseball, so he'd go to games all the time at the old Yankee Stadium. When I was younger he'd take me to games at the old Yankee Stadium," Bloom said.
"Walking out just before the game and realizing you're at Yankee Stadium, such a legendary place, it's pretty humbling. It's special."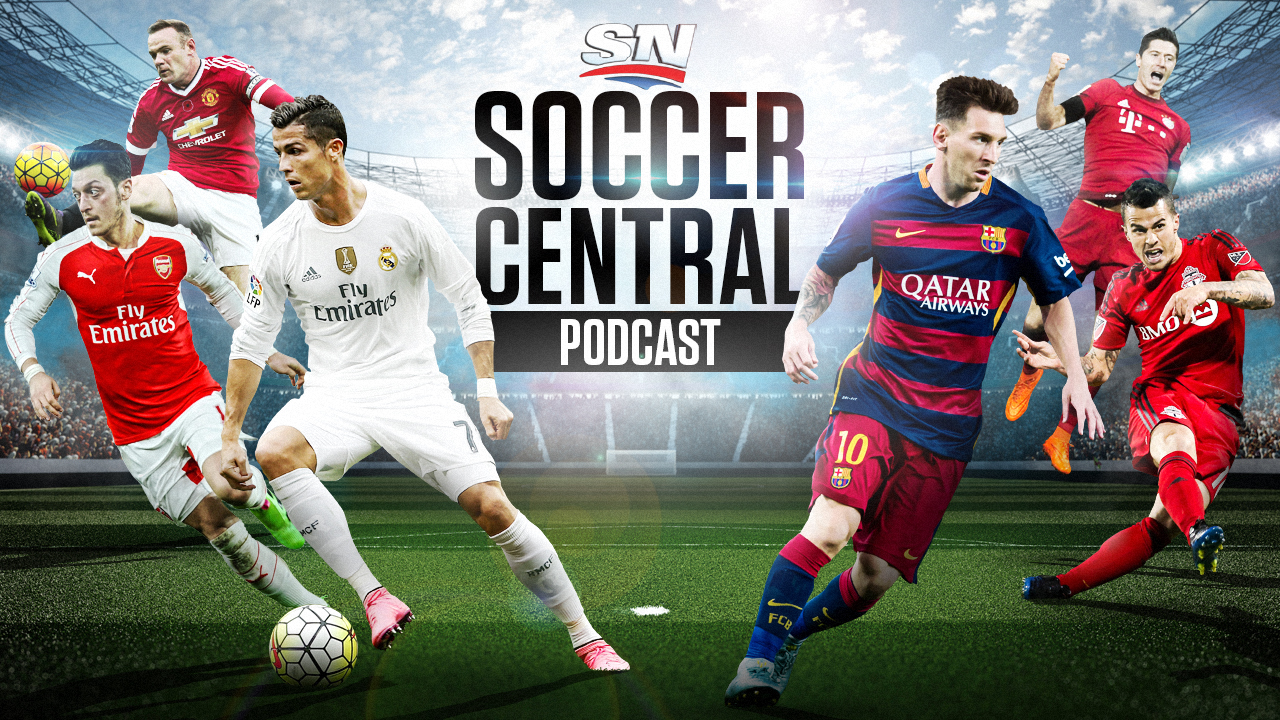 Sportsnet's Soccer Central podcast (featuring James Sharman, Thomas Dobby, Brendan Dunlop and John Molinaro) takes an in-depth look at the beautiful game and offers timely and thoughtful analysis on the sport's biggest issues.
Listen now || iTunes || Podcatchers