Toronto FC defender Mark Bloom has an uncanny ability to see the silver lining in difficult situations.
Case in point: His recent loan deal to Toronto FC II, the Major League Soccer club's "farm team" that competes in the third-tier United Soccer League. Bloom and three other players were "sent down" to get some playing time during TFC's recent bye week.
Instead of pouting or walking around with a wounded ego, Bloom, who missed the entire 2015 campaign with a series of injuries, made the most of the opportunity—the right fullback helped set up both goals in TFC II's 2-2 draw with New York Red Bulls II last weekend, Bloom's first competitive game in over a year.
Bloom, a 28-year-old native of Georgia, admitted he had mixed emotions about the loan, but they quickly faded away as soon as he took to the pitch against New York.
"I just felt good playing again. As much as I'd like to get my minutes with the first team, this is part of what the USL team is for—to give guys like me coming back from injury a chance to get game fit," Bloom told Sportsnet in a one-on-one chat.
"You don't want to have to play with the USL team but at the same time it makes sense. I need to get games, I need to get 90 minutes. … Once reality set in it was fine and I was happy about it. I was just excited to play again, and I realized how much fun I was having when I was playing against New York."
It's been a rough 12 months for Bloom. After sitting out all of last year and suffering a number of injury setbacks, he lost his job as TFC's starting right fullback after the club traded for Steven Beitashour prior to the 2016 season.
Now he finds himself in a position where he'll likely split his time between starting for TFC II and riding the bench for the first team—Bloom and the three players who were sent out on loan can be recalled by the MLS team at any time.
Bloom said he received no indication from Toronto coach Greg Vanney just how long his loan spell will last, or even if he'll travel with the Reds for their road game against the Colorado Rapids on Saturday. Bloom isn't bothered by the uncertainty of the situation, and instead views this as an opportunity to remind Vanney of what he can offer.
"I'm hoping the way I play in these [USL] games shows them what I can do and my ability. Sometimes in training it doesn't always show if you don't get the chance to play," Bloom admitted.
"Hopefully, them seeing me in a game reminds them I can be an asset because it's been so long that I've been able to play. Everybody needs a reminder."
Bloom's appearance for TFC II last weekend was also a nostalgic affair for him. He cut his teeth as a professional in a number of North American soccer's lower leagues before joining TFC in 2013. Saturday's game before a sparse crowd at Red Bull Arena reminded him of simpler times.
"It brought me back a little bit to days when they're not many people in the crowd and you're just basically playing for the love of the game," Bloom said with a smile.
---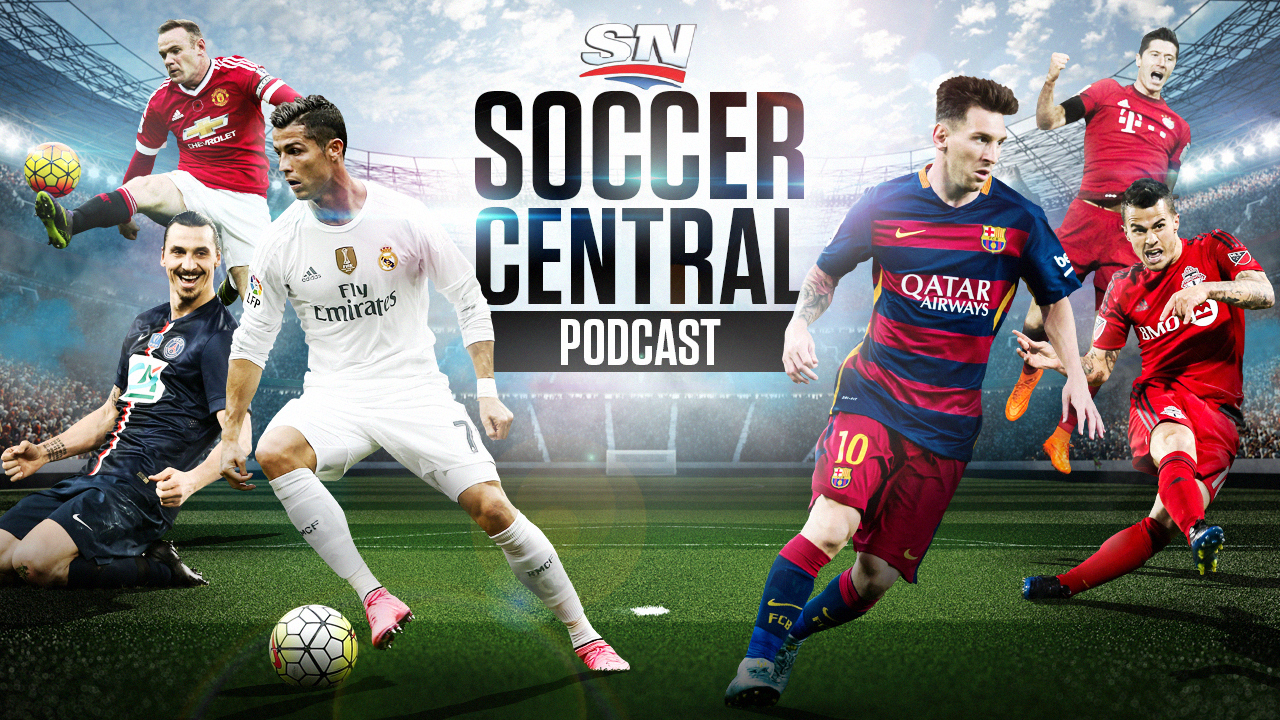 SPORTSNET.CA's Soccer Central podcast, hosted by James Sharman, takes an in-depth look at the beautiful game and offers timely and thoughtful analysis on the sport's biggest issues.
Listen here | iTunes | Subscribe to the podcast
---