VANCOUVER—On Masato Kudo's 26th birthday, his Vancouver Whitecaps teammates fêted him in the standard way of North American office culture: with a chocolate cake from Costco.
Kudo's boss, coach Carl Robinson, missed the celebration—he was speaking to reporters on the eve of a big game—but gave the Japanese striker a better gift: the opportunity to start the next day in a derby match in front of a sold-out crowd at BC Place. Kudo, in return, made the most of the opportunity.
The Whitecaps defeated the Portland Timbers on Saturday, 2–1, earning a come-from-behind win for the first time since Sept. 2014. Defender Nat Borchers put Portland up 1–0 in the 34th minute, but Kudo scored a left-footed near-post equalizer—it was the first goal of his Major League Soccer career. Christian Bolanos nabbed the game winner—thanks to some distraction from Blas Perez in front of the goal, and a bit of poor judgment from Portland goalkeeper Jake Gleeson—and Kudo got the assist on that one, a nice bonus in a breakout game of sorts.
"I'm happy I finally scored today," Kudo said after the match. The Whitecaps' off-season acquisition was characteristically deferential, adding that the goal was only possible "because of the support and hard work shown by my teammates and the faith my coach placed in me."
Robinson's faith no doubt came from what he'd seen of Kudo not just in highlights from his time in the Japanese league—he is Kashiwa Reysol's all-time leading scorer—but in training, where he's shown what a clinical finisher he can be. But in six previous appearances (three of them starts), Kudo hadn't enjoyed much luck.
"In spite of the many chances I had to score, I hadn't been able to, so I felt bad about it," Kudo said.
While he may have felt bad about the lack of scoring, Kudo said his confidence wasn't shaken.
"I always thought if I worked hard for my team, I would eventually score," he explained.
In fact, the Tokyo native had confidence enough to ensure his coach that he would score his first one versus the Whitecaps' Cascadia Cup rivals.
"I sent him a message last night and he promised me he'd get a goal," Robinson said in his post-match press conference. The coach emphasized the team's delight in Kudo's presence, adding: "Hopefully there's more to come."
That last part—the "more to come"—is an exciting prospect. If Robinson gives Kudo more opportunities, a better picture of his capabilities at MLS level would emerge. And maybe the newcomer could go on a run.
In some ways, Kudo's year had mirrored his team's: huge potential that hadn't quite translated into the expected results. But if his performance in the Whitecaps' most recent win is the start of an offensive tear, it couldn't come at a better time. After a string of inconsistent performances, the entire team finally stepped up their levels in their win versus the team that ousted them from last year's playoffs, and Robinson's on-field combination displayed some remarkable chemistry.
"Today, I think we deserved to win," Robinson said. "I think we played very, very well against a top, top team. So I think we played better than we did against Dallas, today, even though the scoreline is not so lopsided. But just performance-wise, that's what I expect from the guys."
Robinson praised his team's intensity, even while acknowledging that the winning goal was maybe a little "fortuitous," and admitting that, yes, his team had missed a number of opportunities to finish.
Overall, though, the Whitecaps were clearly the better side. They'll be looking to build some momentum off the win as they prepare to host the Chicago Fire on Wednesday—which will be followed by a Saturday-evening matchup on the road versus Toronto FC. The last time Vancouver played three games in eight days, they earned a decisive win in their first match only to fizzle out, earning a draw and a loss. This time, they'll be hoping to finally kick-start a stretch of wins.
"There's no point playing like that one week and then falling down a couple days later with a below-par performance," Robinson said.
But for a brief moment, at least, there's time to savour a victory over the defending MLS Cup champions. Kudo, especially, was thrilled by what he saw in the rivalry game.
"Today's opponent was more exciting to play against than a Japanese team," he said, grinning.
For the past two months, Kudo has faced a throng of Japanese media after matches at BC Place. Even when he hasn't made an appearance, he'll cheerfully endure more interviews than seemingly any of his teammates. Now, finally, there's something to talk about.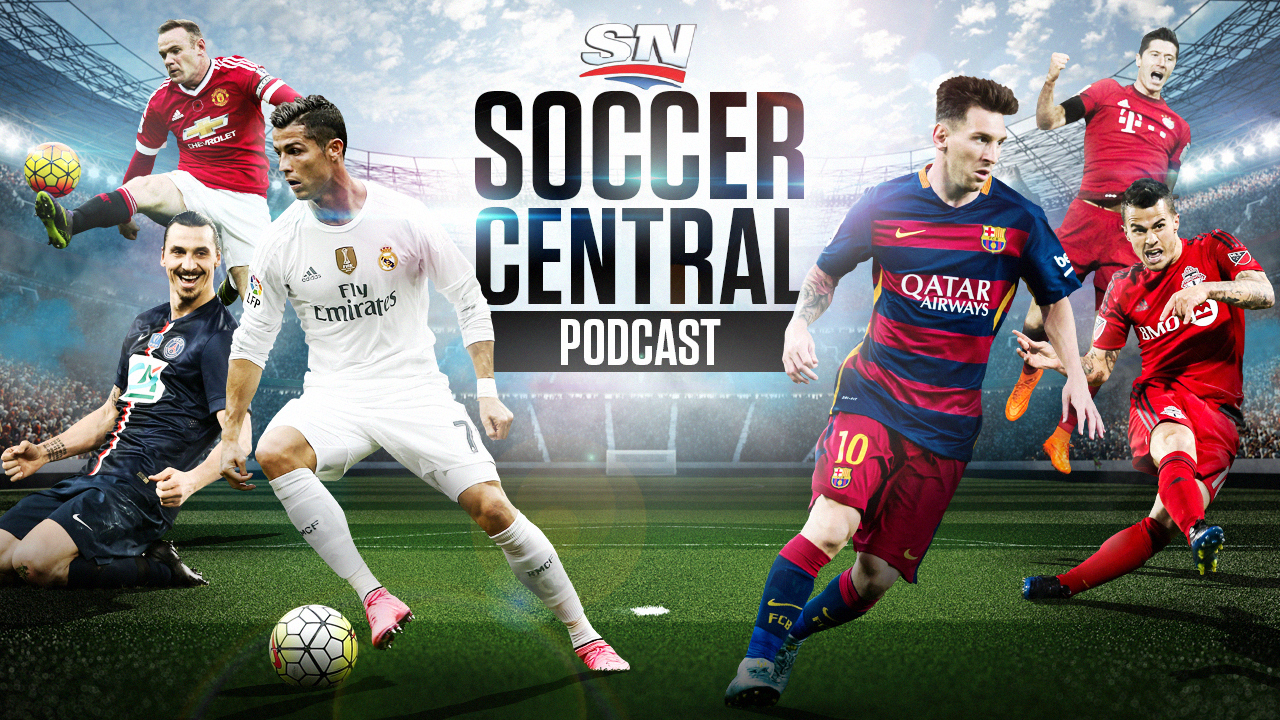 Sportsnet's Soccer Central podcast (featuring Thomas Dobby, Brendan Dunlop, John Molinaro and James Sharman) takes an in-depth look at the beautiful game and offers timely and thoughtful analysis on the sport's biggest issues.