It's always been a stiff challenge for the Canadian women's soccer team whenever it has faced Germany, the reigning European champions and two-time World Cup winners, and a side the Reds never so much as earned a draw from in 12 meetings prior to the 2016 Rio Olympics.
That changed on Tuesday in Brasilia, where Canada, having already secured a spot in the tournament quarterfinals, posted an upset victory versus the world's second ranked Ger-mans for the first time in history.
Here are my three takeaways from Canada's 2-1 win over Germany:
Lucky 13
Heading into this match, Canada held a 0-0-12 record versus Germany. Although they've had some close battles over the years, it's never worked in favour of the Reds.
Much credit has to be given to the Canadians in this one, because even without the services of Christine Sinclair, Janine Beckie, Ashley Lawrence, Kadeisha Buchanan and a full 90 minutes of Diana Matheson, the Reds came to play. There was no coasting or taking their foot off the gas, even without several of their key starters given the day off.
To beat a high-caliber opponent such as Germany is a statement victory. Not only that, Canada won its group. That's going to turn heads and make others take notice.
Tancredi makes it count
Canadian coach John Herdman elected to rest captain Sinclair, scoring leader Beckie, Matheson and Lawrence, leaving the quartet out of his starting XI. All four have played crucial roles in Canada's previous two Group F wins and will be heavily relied upon in the knockout stage.
Striker Melissa Tancredi wore the captain's arm band versus Germany, while Deanne Rose and Allysha Chapman both made their first starts of the competition. Tancredi netted her sixth Olympic goal on a quality left-footed finish 26 minutes in to make it a 1-1 game. At the 60 minute mark, she completed the brace with a lovely header off a Rebecca Quinn free kick played deep into the box.
Aside from the goal, what was also noticeable about the veteran was how she led by example. Although Tancredi was often the lone striker up top, she helped out defensively in every situation and quickly went in on the counter attack. This was one of the best performances from the 34-year-old in recent memory.
Tuesday's match also marked a third consecutive start for midfielder Jessie Fleming and the youngster continued to impress. Her excellent vision caught Tancredi wide on the left flank for a solid chance on goalkeeper Almuth Schult. The 18-year-old was also heavily involved on set plays in the first half, both from free kicks and corners.
Also worth noting, for the first time in a year, Josée Bélanger found herself as a striker ra-ther than a fullback. Yet, it was a defensive play—a superb goal line clearance—that will be talked about for as long as Canada progresses in Brazil. The Germans were millimeters from tying the game during injury time and Bélanger's smart positioning stopped that from happening. It was an outstanding moment for the first-time Olympian.
Centre-back shuffle
With Buchanan sitting this game out due to her suspension for yellow card accumulation, Shelina Zadorsky and Quinn stepped in as the centre-back duo. Quinn has really made her mark over three games at this tournament. The 20-year-old has displayed that she is com-fortable in the spot and luckily for Canada, she's also versatile, being able to line up as a central defensive midfielder in a pinch.
The Canadian duo had their hands full trying to mark Dzsenifer Marozsán and Melanie Behringer, both of whom were active and required extra attention. Zadorsky and Quinn didn't panic and quietly had an effective showing. They communicated well with goalkeep-er Stephanie Labbe, who backstopped Canada to the victory with some decisive saves.
Notes: Four years ago on this day, Canada won bronze at the London Olympics on Matheson's injury time winner… Long-time German coach Silvia Neid is moving on after this tournament. During her 11-year tenure, Neid has led her side to a FIFA Women's World Cup title in 2007 and two European championships (2009, 2013). She also captured Olympic bronze in 2008 and was named FIFA World Coach of the Year twice (2010, 2013).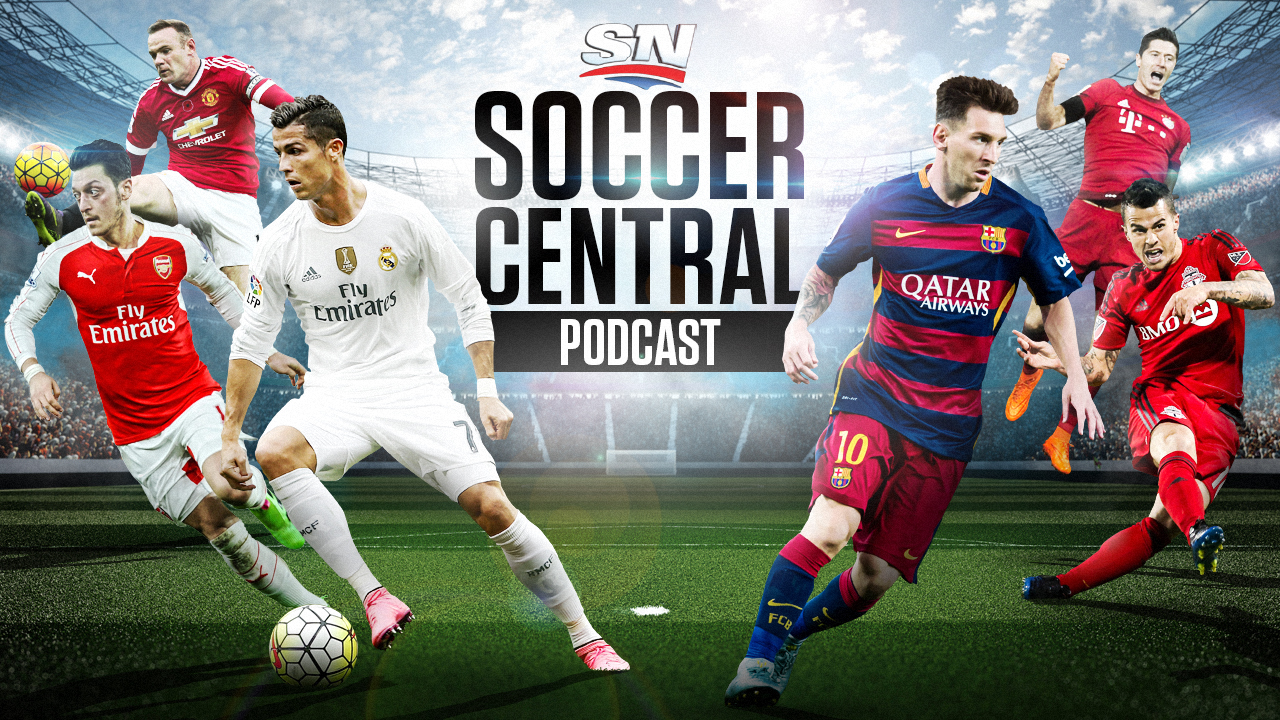 Sportsnet's Soccer Central podcast (featuring James Sharman, Thomas Dobby, Bren-dan Dunlop, and John Molinaro) takes an in-depth look at the beautiful game and offers timely and thoughtful analysis on the sport's biggest issues.
Listen now | iTunes | Podcatchers