The semi-detached house at 11 Crown Road in the West Derby neighbourhood of Liverpool sits opposite the western section of a wall that encloses the Melwood Training Facility.
Nearly 20 years ago, while pursuing a Masters in Science and Football in the city, Juan Carlos Osorio knocked on the door of the house and, as he told The Guardian in 2014, "demanded to live there."
Melwood happened to be the site of Liverpool Football Club's training sessions, and 11 Crown Road happened to overlook the grounds where manager Gerard Houlier put his players through their paces.
Osorio's bedroom window was high enough to give him a suitable view, and the notebooks he filled helped form the now-Mexico manager's soccer education—as did the numerous trips to watch Europe's biggest clubs, the UEFA and FA coaching badges and a certificate from the Royal Netherlands Football Association.
In 2001 the Colombian was appointed fitness coach at Manchester City, where his immersion in English football continued.
"I deeply admire the English game," he remarked. "I would die for the opportunity to one day manage there."
Osorio has said he battles "two stigmas": being South American and having worked in Major League Soccer. And yet, the Mexico job—and any success he experiences in it—will only enhance a CV, bolstered by titles with Once Caldas and Atletico Nacional, that could one day see him return to England as a first-team boss.
At present, however, he'll have to content himself with guiding Mexico into CONCACAF's Hexagonal stage of World Cup qualifying, something it can achieve with back-to-back wins over Canada on Friday and next Tuesday.
That said, he's free to make El Tri as anglicised as he as wants while in charge. Given his preference for a quick transition game, as opposed to slowly and technically working the ball from the back, as well as a partiality towards squad rotation—something he says he learned in England—it seems the process is already well underway.
Crucially, he has also made some brave personnel decisions.
Real Sociedad forward Carlos Vela, whom Osorio initially recalled last year, is not in the current squad, nor is Los Angeles Galaxy attacker Giovani dos Santos. And goalkeeper Guillermo Ochoa, who starred at the 2014 World Cup, has been omitted because of lack of playing time at Malaga. Veteran defender Rafael Marquez, meanwhile, has been drafted back into the set-up.
"He is the type of guy who won't be pushed around by the hierarchy," said Karla Villegas Gama, editor-in-chief of Fox Deportes, when reached in Mexico City by Sportsnet. "He has said from day one that he'd cap those players who are having good moments with their clubs, and he's stuck to that."
Marquez, whose slip and penalty concession cost Atlas a much-needed point earlier this month, might be an exception. But, says Villegas Gama, the 37-year-old still has something to offer.
"The thing with Marquez is he's a great leader and Mexico is going through a generational change," she explained. "The defence hasn't been great since the World Cup. My guess is Osorio will use him for some of the qualifiers to provide confidence and guidance to the newest members of the team."
Two of Mexico's newest internationals, Candido Ramirez and Hirving Lozano, were handed their debuts by Osorio, and the 54-year-old manager also called Orbelin Pineda into the squad for the first time ahead of the Canada matches.
Just 19-years-old, the Chivas midfielder has impressed at club level this season and is the sort of all-action, ball-playing contributor who could conceivably combine well with Hector Herrera and Andres Guardado in a midfield three—although, if Pineda takes his bow at senior, international level, it will likely take place Tuesday at Estadio Azteca.
"I don't think Osorio will experiment a lot on Friday," Villegas Gama said. "He wants to grab three points in Vancouver. Expect to see a lot, if not all, the Europe-based players in the line-up."
Marquez is also expected to start, which means Osorio will likely deploy a 5-3-2 at B.C. place before reverting to a more traditional formation in Mexico City. But he will expect all his players, no matter how they align, to demonstrate the explosive, attack-minded mentality he espouses—something that could also be said to be a quality of English football.
"We think that it's good that Mexican soccer goes out to attack, to be brave," he told Goal in January. "We identify with this way of seeing soccer."
It's a way he learned to see it all those years ago in West Derby. And while Mexico, which he has also challenged to finish atop its group at the upcoming Copa America Centenario, may merely be one of the stops he makes en route to his ultimate goal of managing in the Premier League, it's an intentional one, and one he continues to approach with a distinctively English vision.
And a vision, of any kind, really, is something El Tri haven't had in recent times. The team will be better for it. Its opponents will not.
---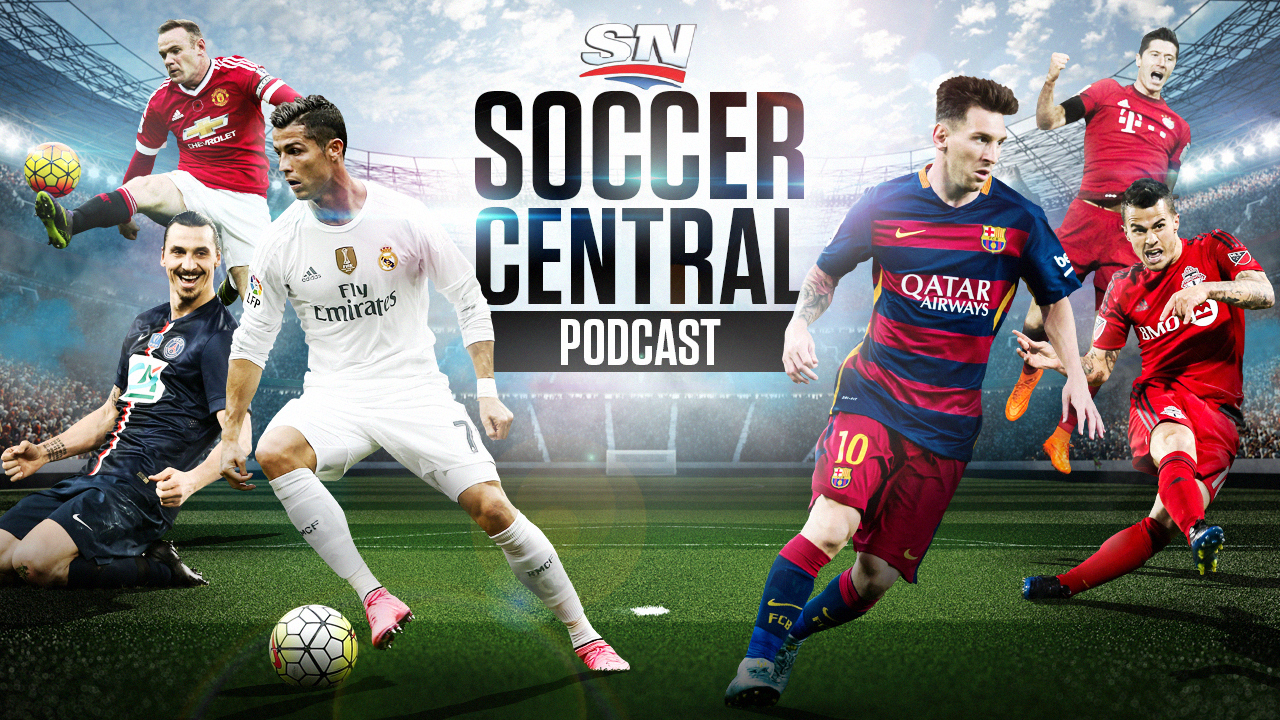 SPORTSNET.CA's Soccer Central podcast, hosted by James Sharman, takes an in-depth look at the beautiful game and offers timely and thoughtful analysis on the sport's biggest issues.
Listen here | iTunes | Subscribe to the podcast
---