Every Friday, Sportsnet.ca will chat with Sportsnet soccer commentator Paul Dolan—a former Canadian national team goalkeeper—about the big stories and issues in Major League Soccer.
---
---
It's been a long time without a goal for Whitecaps forward Octavio Rivero. Should Vancouver coach Carl Robinson bench him or keep the faith?
I've been a big backer of Octavio Rivero, and have felt his value lies in more than just scoring goals, but at some point you have to get a return on your DP money (close to a million dollars a year) and so far this year, the Whitecaps haven't. Rivero earned a lot of goodwill when he potted five goals to start last season, and all looked good for him and the club at the time. He continued to work hard and the Whitecaps had a strong season, but he's now scored only one open-play goal in over 27 games of playing time and that can no longer be defended—it's nowhere near good enough no matter how strong the effort has been.
It's time for him to sit and maybe get a different perspective by watching from the bench, and if Blas Perez is healthy he will definitely start up front against FC Dallas this weekend. Even if Carl Robinson elects to go with two strikers on Saturday I think he needs to give Masato Kudo the nod ahead of Rivero who will now need a good run of form in training and to take advantage of any substitute appearances to work his way back into the starting line-up.
Montreal is top of the Eastern Conference with four wins out of six—and they've largely done it without Didier Drogba. What's your early impression of the Impact? Can they sustain this?
Just like it's too early to say teams such as the New York Red Bulls and Columbus Crew are out of contention, I think it's too early to determine one way or another whether the Impact can sustain their strong play and lofty position in the East. I have been impressed with the way they've played, though, especially without Drogba, as it shows they are more well-rounded than many people thought, myself included.
Goalkeeper Evan Bush has been a standout for me as a player who has lifted his game and Victor Cabrera seems more settled in the heart of the defence. While Drogba has been waiting in the wings Ignacio Piatti has led the team with incredible skill and finishing ability to win his team points almost single-handedly which you have to have in all teams. Depth is always a concern over a long season but if the Impact can avoid injuries and certain role players can continue to out-perform expectations there is no reason Montreal won't be in a playoff position come the end of the regular season.
Toronto FC has eight points from six games, with two clean sheets. No doubt, they are vastly improved on the defensive front. But are they creating enough scoring chances? Should they try to open it up a bit more?
I think TFC fans would love to see the team creating more chances and scoring more goals but those same fans would be the first to stress the importance of earning points on the road to start the year to ensure putting yourself in a good position as you start to make up the rest of the schedule with so many home games. The game plan for the first eight matches shouldn't surprise anyone—defence first, and pinch a goal where you can on the counter and on that note, they've done what they set out to do successfully so far. There is no question this team has the players to open things up and I'm sure we'll see a much more attack-minded team once TFC gets back to BMO Filed as the fans want to see Sebastian Giovinco do what he does best, excite the crowd.
I think Greg Vanney will be pleased to know that regardless of what game plan they put into place once they begin their stretch of home games they will have a solid defensive foundation to rely on when games need closing down—not only the improved back four and goalkeeper have stepped up, but the defensive shape of the entire team has been excellent and very well-drilled. Professional sports are meant to entertain and TFC have spent millions on players who can create chances and score. At this point, though, it's wise not to stray from the game plan and open up until they get back home where I'm sure we'll see a much more aggressive, attacking set-up.
Commissioner Don Garber said last week that the the next round of expansion is likely happening in 2020 when 28 teams will be in the league. Is 28 teams too much, in your opinion?
I was a little surprised he mentioned that number, especially considering the time frame involved. I would have said that was too much, too soon if MLS was following the old North American Soccer League model of just adding anyone who wanted to join with no real financial backing or no prospect of long-term stability. But it's hard to argue that Don Garber hasn't got it right more often than not with the franchises he's added since he took over as commissioner in 1999.
Some have said with more teams comes more dilution of the talent base and again that could probably be argued in hockey for instance but the world-wide soccer talent pool is so great I don't see that as an issue. I also see it as a benefit to have more North American playing options for Canadian players, especially once they change the "import law" for U.S. teams which I'm sure will be happening very shortly. Greater penetration across more markets can only help lift the overall exposure of the sport and the league across North America and if more large markets (television and otherwise) have teams, the hope is that one day MLS goes from being a largely regional entity to one that could truly be considered a major continent-wide league.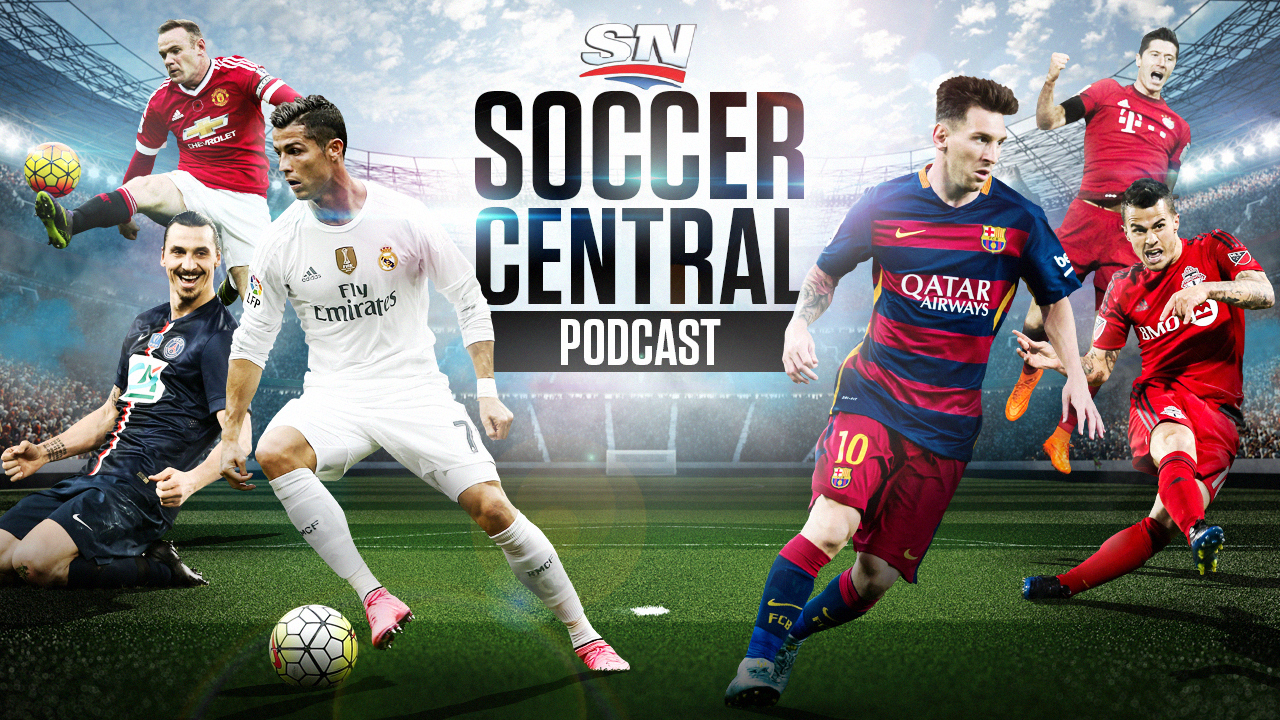 Sportsnet's Soccer Central podcast, hosted by James Sharman, takes an in-depth look at the beautiful game and offers timely and thoughtful analysis on the sport's biggest issues.