Every Friday, Sportsnet.ca will chat with Sportsnet soccer commentator Paul Dolan—a former Canadian national team goalkeeper—about the big stories and issues in Major League Soccer.
---
---
What was your first impression of Toronto FC's new-look defence in its win away to the the New York Red Bulls last week?
A shutout on the road tells the story especially when you consider TFC earned so few clean sheets last season. Coach Greg Vanney used the word gritty to describe the performance but it was more than that–it was a distinct change from last year's more wide-open approach. The TFC defence was organized and took a safety-first mentality right from the kickoff: clearing their lines when needed, keeping a good shape, led by Michael Bradley in front of the back four, and pressing high as a unit when the opportunity presented itself.
All four off-season additions from within MLS contributed to a Toronto defence that was very hard to break down and conceded just one shot on goal. I think it was a statement game for how TFC wants to play away from home this season with points a priority over possession or flair.
---
Sunday programming alert:
Watch
Toronto FC vs New York City FC
on Sportsnet ONE and online at
Sportsnet NOW
. Coverage begins at 5:00 pm ET/2:00 pm PT. ||
Broadcast schedule
---
Where do you stand on the controversy surrounding Didier Drogba not training or playing on artificial turf for the Montreal Impact?
I ran in to former Canadian teammate and Impact radio analyst Grant Needham last week and he had a more measured response than mine regarding the situation. He suggested the Impact were only likely to get a limited number of games this year from Drogba anyway and that it was more important he be ready for the home stretch as he was last year.
My take is that the optics of a player picking and choosing when he wants to play based on a surface a quarter of the teams in the league play on looks terrible on MLS. Combined with the uncertainty about whether he would return to play in Montreal this year and his desire to train away from the team in Qatar during pre-season once it was determined he was returning makes you question his commitment.
I will say this: the Impact players I talk to cannot say enough good things about him as a teammate and his performance down the stretch last season spoke for itself. Anything less than a repeat of that success could leave a disappointing legacy for Drogba though as he most certainly will not be returning in 2017.
What was your evaluation of goalkeeper David Ousted in the Vancouver Whitecaps' opening day loss to Montreal?
He said it himself after conceding three goals–it was probably one of his poorest performances in a Whitecap jersey. It happens every so often though and based on his consistent performances for the club last year it's unlikely to happen very often the rest of the season. The second goal was down to poor decision making but also born out of wanting to be aggressive off his line, a trait you don't want to take out of a goalkeeper. Once committed, however, he needed to come through everyone to clear the ball or certainly make himself a bigger presence to make the striker's job more difficult.
The third goal was from a tight angle with Ousted leaning back a bit having bitten on Ignacio Piatti's fake. In saying that, Ousted was not the only culprit in the Vancouver defence, and both the Whitecaps and Ousted recovered from allowing three goals in last season's home opener to go on to concede the fewest goals in MLS. I would bet we'll see more of those strong defensive performances again this year than the one we saw last Sunday.
What stood out to you the most about opening week of the MLS regular season?
Twice as many goals were scored through the first weekend of games compared to last year and what stood out was the ineffective defensive play that led to so many of those goals. Take nothing away from some outstanding individual performances and goals though and the creative play of some of the league's most exciting players such as Ignacio Piatti and Federico Higuain.
Orlando's continued success at the gate is a pleasant surprise with 60,000 in attendance for their home opener. There seems to be a real buzz about the league and the sport in North America that is continuing to gain such positive momentum. Perhaps nowhere more so than in Canada where Montreal and Toronto got off to great starts away from home and Vancouver strengthening what was already a playoff contending team.
---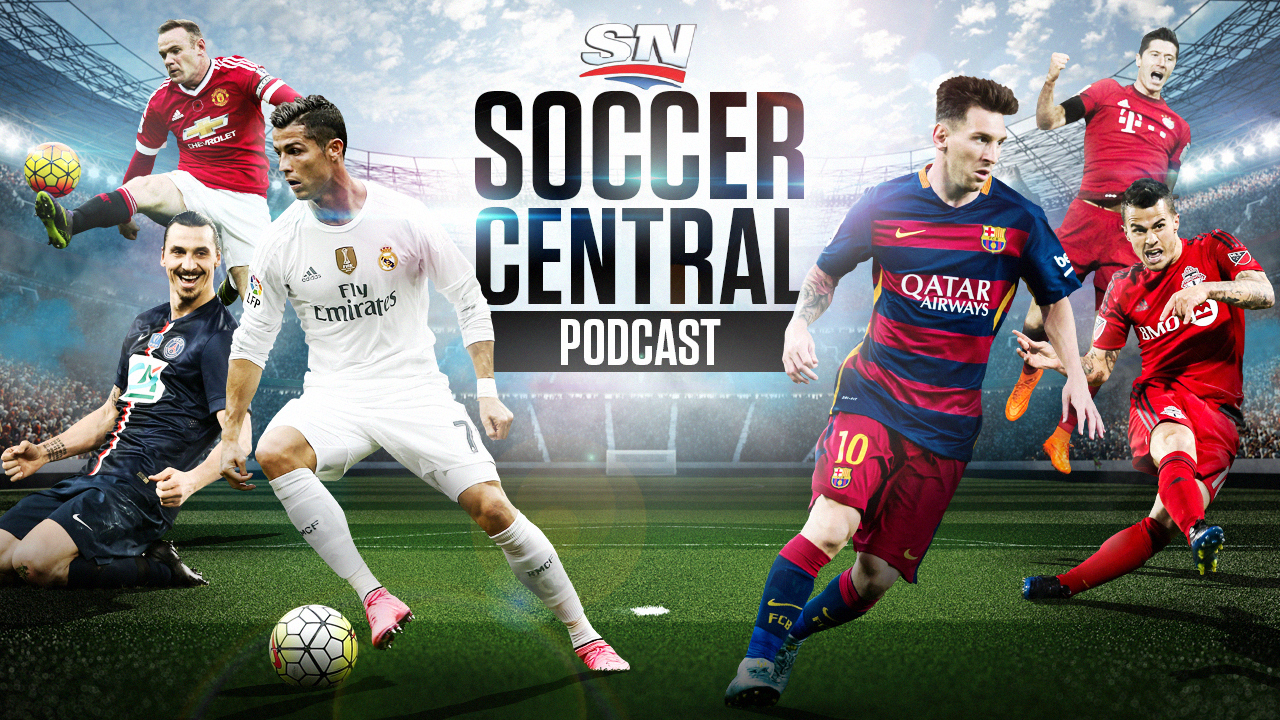 SPORTSNET.CA's Soccer Central podcast, hosted by James Sharman and John Molinaro, takes an in-depth look at the beautiful game and offers timely and thoughtful analysis on the sport's biggest issues.
Listen here | iTunes | Subscribe to the podcast
---