Every Friday, Sportsnet.ca will chat with Sportsnet soccer commentator Paul Dolan—a former Canadian national team goalkeeper—about the big stories and issues in Major League Soccer.
---
---
Four points from four road games to open the season for Toronto FC. Should they be happy with this?
Toronto FC president Bill Manning imposed a point per game minimum for the first eight games, so statistically TFC is on pace, but just as important for the growth of the team I think the performances have been encouraging.
Coach Greg Vanney has set up his team for this stage of the season with one purpose in mind—to grind out points with stout defensive play and then hope Giovinco makes the most of his opportunities present. Giovinco showed plenty of magic in back-to-back weekends in New York, but questionable refereeing decisions made life more difficult for the Italian the last two weeks, especially in Colorado where TFC played a man down for 75 minutes at altitude. You get the feeling with maybe some of those refereeing decisions going Toronto's way and the addition of an important player in Jozy Altidore coming back into the side that TFC will reach that eight-point target
---
Toronto FC on Sportsnet: Watch 11 Toronto FC matches from the 2016 Major League Soccer season live on Sportsnet. Consult the broadcast schedule
---
The Vancouver Whitecaps have yet to score a single goal from open play. What's going on with them?
I think the chance creation is there and, in fact, the Whitecaps led MLS in shots on target going into last week's game against the L.A. Galaxy, so it isn't a crisis by any means. In fact, the goals they've scored from the penalty spot and set pieces have been an indication of pretty decent attacking play that has forced the opposition to have to deal with players in or near the box.
The Whitecaps also weren't helped by a soft red card to Matias Laba last week that meant they were down a man to a strong Galaxy team for 70 minutes, but even then they carved out a few chances to test goalkeeper Brian Rowe. The loss of Pedro Morales for what looks to be several weeks will be a blow not only because they will miss his consistency from the penalty spot but because he was creating chances for others with his incredible long-passing ability.
However, the return of Nicolas Mezquida as a starter for the first time against LA showed that Vancouver has depth—he was one of the Whitecaps' better players on the night.
What's your impression of Montreal Impact midfielder Lucas Ontivero thus far? It seems like it's taking him a bit of time to get acclimated to MLS.
Like many players adjusting to a new league, never mind a new culture or lifestyle, Ontivero has struggled to make his mark in MLS in the early going. However, his pedigree, which includes stints at the Real Madrid and Tottenham academies, indicates he has the potential to be a shrewd signing by the Impact in areas of the pitch where I believe they needed to address after the departure of Justin Mapp in the off-season.
Ontivero can play either side of the field or in a forward position, which gives the Impact some flexibility, and while he hasn't scored yet in four games he does have 10 shots, indicating a willingness to join the attack. Oftentimes it's a case of getting one goal and the floodgates will open. His movement in the opening game against Vancouver was noticeable and in the 4-2-3-1 formation the Impact have been playing he looks to join the striker in key moments. With a supporting cast that includes Ignacio Piatti and eventually Didier Drogba you feel Ontivero is a player that could shine in Montreal.
There have been 16 red cards issued thus far in the season. It's led to spirited debates on social media as to what constitutes a bookable offence. What's your view on how the MLS refs are calling the games so far this season?
Peter Walton, the head of PRO (the MLS referee's association) was clear on Thursday when he conducted a conference call with journalists. He said MLS officials should be looking for and punishing fouls that are red-card worthy and he felt in about a quarter of the situations last year that warranted a red card were actually missed.
Clearly they are looking to tighten up in that area and they have indicated that ownership and the players are not only on board with this but want to see dangerous tackles eradicated. From the outside looking in, though, it feels that referees seem to be so concerned with missing an incident that will be retroactively spotted and dealt with by the league's disciplinary committee following a match that they have lost their feel for the game. As a result, it seems they are refereeing almost out of fear for having their decisions overturned.
The Felipe and Matias Laba incidents last weekend were the best examples of that—both were innocuous challenges that at worst were fouls, but likely not yellow cards, and yet they were both shown red. The referees are definitely wanting to call "dangerous" fouls more by the letter of the law, which is not only different than how they are calling it in different parts of the world, but some are saying they look to be legislating slide tackles out of the game altogether.
I'm all for eliminating dangerous challenges that lead to injury and perhaps they need to go to the extreme to make players think twice before diving in. But the current rate of dismissals for challenges that I don't feel are dangerous is making the game less entertaining—we're seeing more teams down to 10 men having to bunker in for some pretty uninspiring matches.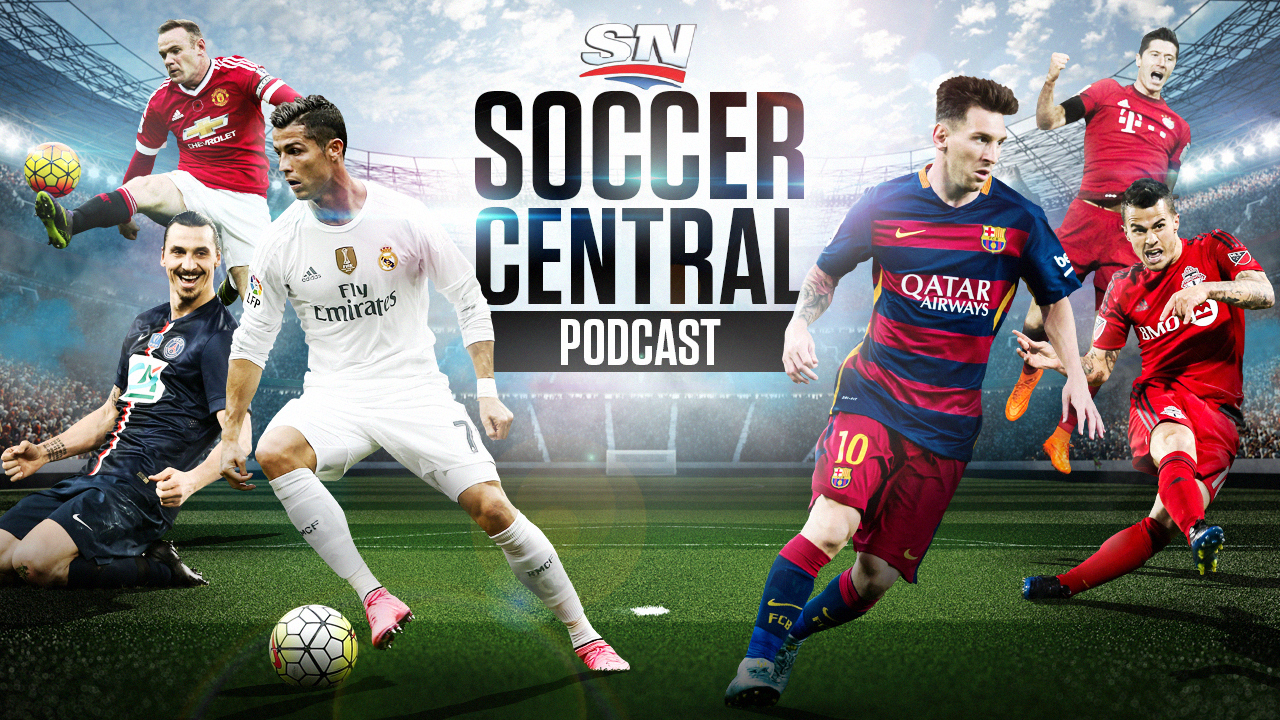 Sportsnet's Soccer Central podcast, hosted by James Sharman, takes an in-depth look at the beautiful game and offers timely and thoughtful analysis on the sport's biggest issues.