Major League Soccer's 21st season kicks off this weekend, and Sportsnet has you covered with our in-depth season preview package below.
---
---
The 2016 MLS season promises to be one of the most exciting campaigns in league history. Check out our photo gallery of the 10 players to watch.
---
---
Could this be the year Toronto FC finally breaks through in a big way? Maybe. But maybe not. Honestly, who knows? There are too many variables to say with any degree of certainty. Read John Molinaro's Toronto FC season preview.
---
---
With newfound depth, the Vancouver Whitecaps' biggest challenge during the 2016 MLS season won't be overcoming deficiencies, but rather dealing with what will surely be raised expectations. Read Martin McMahon's Vancouver Whitecaps season preview.
---
---
It's not to say that without Didier Drogba that the Montreal Impact are a bad team. But how far the Impact will go this year in MLS will depend on how far Drogba is able to take them. Read Nick Sabetti's Montreal Impact season preview.
---
---
Sportsnet's James Sharman previews all three Canadian teams ahead of the start of the new MLS season. Watch his video reports HERE and HERE.
---
---
On the latest Soccer Central podcast: It's the MLS season preview show! James Sharman and John Molinaro examine the three Canadian teams, and chat with commentators Lloyd Barker and Paul Dolan. To listen to the show, CLICK HERE.
---
---
At 36, Patrice Bernier knows his playing career is winding down. But the Montreal Impact captain tells Sportsnet that he's not thinking about retiring and that he'd like to play another year. To read John Molinaro's story, CLICK HERE.
---
---
On the debut edition of Sportsnet 590 The FAN's TFC Pitchside: Hosts Dan Riccio and Thomas Michalakos preview the Major League Soccer season with Toronto FC general manager Tim Bezbatchenko.To listen to the show, CLICK HERE.
---
---
With the MLS season set to kick off, Cyle Larin speaks to Sportsnet about his rookie of the year campaign in 2015, playing alongside Kaka at Orlando City, and trying to help Canada qualify for the World Cup. To read the Q&A with Cyle Larin, CLICK HERE.
---
---
After missing most of last season through injury, Canadian defender Sam Adekugbe is looking to get his career back on track and challenge for a starting role with the Vancouver Whitecaps in 2016. To read Martin MacMahon's story, CLICK HERE.
---
---
Sportsnet breaks down and critiques all of the top new kits and jerseys you'll see players sporting in Major League Soccer this season. To read Donnovan Bennett's review, CLICK HERE
---
---
Against the Premier League's newly austere backdrop, the LA Galaxy's all-star dream-team starts to look, from some angles, a little bit like a garish monstrosity. To read Ethan Dean-Richards' blog CLICK HERE.
---
---
Expensive designated players, a bad structural fit, a new coach and high expectations—it's going to be a bumpy ride for New York City FC this season in Major League Soccer. To read Coleman Larned's blog, CLICK HERE.
---
---

Sportsnet soccer reporter John Molinaro joined Sportsnet 590 The FAN's Jeff Blair show on Friday to preview Toronto FC ahead of the start of the MLS season this weekend. To listen to the audio of the interview, CLICK HERE.
---
Toronto FC on Sportsnet: Watch 11 Toronto FC matches from the 2016 Major League Soccer season live on Sportsnet. Consult the broadcast schedule
---
---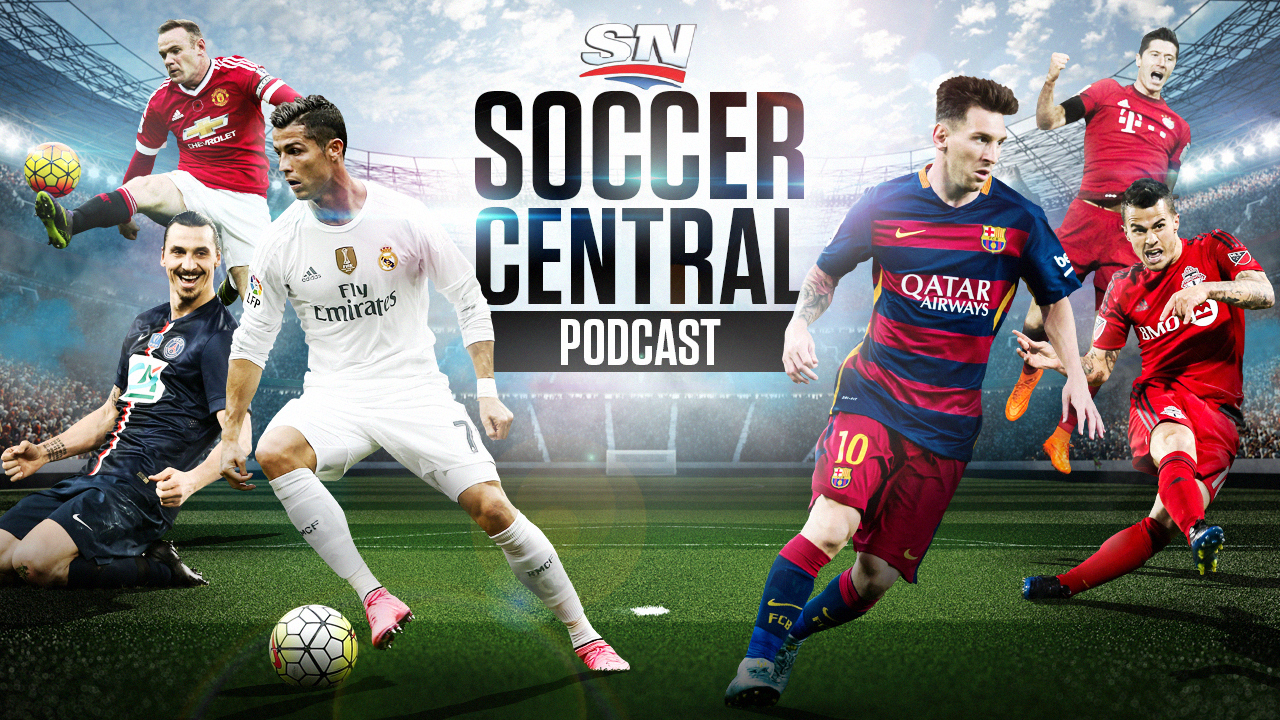 SPORTSNET.CA's Soccer Central podcast, hosted by James Sharman and John Molinaro, takes an in-depth look at the beautiful game and offers timely and thoughtful analysis on the sport's biggest issues.
Listen here | iTunes | Subscribe to the podcast
---