Vancouver – It has been said the definition of insanity is doing the same thing again and again and expecting a different result.
On Saturday night at BC Place, we saw perhaps a more positive alternative to that old saying, as Vancouver Whitecaps coach Carl Robinson stuck with the group which saw defeat last weekend and was rewarded with a 3-0 victory over FC Dallas. It was the first time Robinson went with an unchanged lineup this season.
While the Whitecaps put in a solid shift, it's perhaps a flattering score line given the saves David Ousted was forced into on what was an extremely busy night for the Dane.
It was by no means a perfect match for the Whitecaps, but the scoring of two goals from open play (one of which was a Maynor Figueroa own goal generated by Kekuta Manneh) will do much for this side's confidence and go some ways to alleviating some of the questions surrounding this team's ability to convert opportunities in the final third.
Let's start by having a look at what went right for Vancouver.
Great Dane
As mentioned above, Ousted once again put together a heroic performance between the posts for the Whitecaps, pulling off a series of acrobatic saves on plays which could have changed the game's outcome.
The pick of the litter was a stop on Michael Barrios early in the second half, as Ousted threw out his left mitt and denied the player what looked an automatic goal from close range.
Wing wizardry
Before this match, Octavio Rivero was taking the worst of the criticism levelled against this team's offensive group, as the side entered this match without any goals scored from open play. But beyond Rivero and the other forwards, it was also clear that Manneh and Cristian Techera had not hit the levels they displayed last season in the wide positions.
On this night, we saw something closer to the wing wizardry they demonstrated a year ago. The pair linked up well for the game's opening goal, as Manneh spotted Techera in the box, and the cross attempt ended up in Figueroa putting the ball in his own net.
It was as ugly as open play goals get, but it was clear to see from the on-field celebrations just how relieved the players were.
Manneh also added the insurance marker on a partial breakaway set up by Blas Perez. The Whitecaps will be hoping Manneh can maintain this level after an underwhelming start to this campaign.
Goals galore
After being shut out for three consecutive matches, a three-goal outburst will go some way to increasing confidence in a group which has appeared snake-bitten in the early stages of this season.
While the talk will focus on the two goals from open play, Jordan Harvey's goal with his less favoured right foot from a corner came at an important time and was extremely well taken. That marks Harvey's second goal of the campaign. With Harvey and Tim Parker both regularly getting on the end of set pieces, the Whitecaps will be hoping for continued production from corners and free kicks in the weeks ahead.
While this match will be viewed as a statement match by some, there are areas where improvement is still needed.
Rivero drought continues
The Uruguayan designated player did what he usually does. He worked hard, held the ball up well, brought his teammates into the game, and looked nothing like scoring.
Rivero got an easy ride from fans last year thanks to his strong start and the team's overall performance.
If the team gets results like these in the weeks ahead, whether Rivero scores or not won't be terribly important for the team. But at some point the player must surely do what he was brought here to do: score goals.
Soft centre
What's the point of playing with two defensive midfielders if you're going to leave Ousted as exposed as he was? Matias Laba and Andrew Jacobson allowed far too many shots from distance at the top of the box.
On the other side of the ball, neither showed much for defenders in possession, often forcing Parker or Kendall Waston to bypass the midfield and go long — not an ideal approach given only Rivero of the attacking four on this night can reasonably compete for headers.
Ousted exposure
It's been mentioned here but it is worth emphasizing that without Ousted this team would be in a very dire position right now. He has been the best Vancouver player in the majority of games this season, including this one, and that's a reflection of how poor Vancouver has been in terms of minimizing chances for the opposition.
There's plenty of time to sort this out, but relying on your goalkeeper to bail you out every match is not sustainable.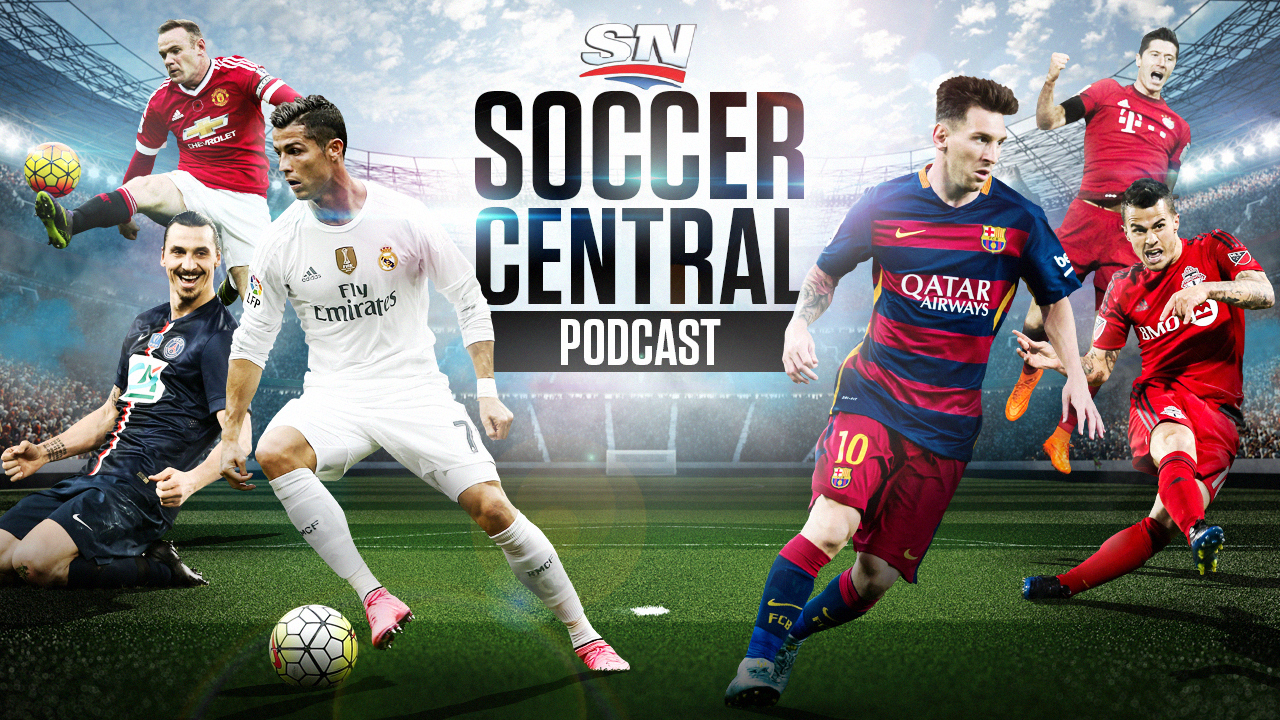 Sportsnet's Soccer Central podcast, hosted by James Sharman, takes an in-depth look at the beautiful game and offers timely and thoughtful analysis on the sport's biggest issues.
Listen now | iTunes | Subscribe to the podcast