VANCOUVER—Kekuta Manneh sat in front of the microphone, beaming. The Vancouver Whitecaps winger was addressing the media after his team's 3–0 win over FC Dallas on Saturday night when he was interrupted by the arrival of goalkeeper David Ousted, who was supposed to join him at the press conference but had been late.
"Thanks for joining us," Manneh joked to his teammate, whose outstanding performance—including a breathtaking punch-out save—ensured a clean sheet for his team.
If Manneh seemed to have a bit more swagger than we've seen from him recently, it's likely because the soft-spoken 21-year-old had just put up his best game of the season, having set up Vancouver's first goal—sending in a cross that bounced off Dallas defender Maynor Figueroa for an own goal—and then scoring one of his own in the second half.
And Manneh wasn't alone: as a whole, the Whitecaps seized an opportunity at a crucial moment. After back-to-back losses and failing to score in three straight games, they showed poise in defeating Major League Soccer's top team.
"You can see it in their eyes, everybody wanted to win this game," said Manneh, adding: "We got together, we met, us players, we decided we need to change things around if we want to have a good season."
"We felt like this is our chance," Manneh explained, acknowledging that Dallas was a formidable opponent.
After dealing with an ankle injury picked up in Vancouver's last game of 2015, Manneh had struggled this year, and he admitted in the lead-up to the match that his confidence wasn't where it used to be. But the Kekuta Manneh of old showed up on Saturday—speedy, crafty, and decisive rather than hesitant.
The first goal wasn't exactly what the Whitecaps had in mind when they said they were looking to score, but it was nevertheless gleefully celebrated. The crucial second one came courtesy of defender Jordan Harvey, who jumped into the arms of central defender Tim Parker as he revelled in his second goal of the season.
"It was special for a number of reasons," Harvey told Sportsnet of putting his team up 2–0. "It gave us a bit of breathing room in the game. I think you saw us play with a lot more confidence after that second goal."
That confidence was apparent—and given an even bigger boost when Manneh scored his first goal of this campaign in the 78th minute. The opportunity came thanks to a touch from striker Blas Perez, who entered the game as a substitute a minute earlier.
"Blas put it in my path, and it skipped a little bit," Manneh said, acknowledging that the slick pitch may have helped (at one point, heavy rain poured down from the open roof at BC Place). "That kind of helped me to get to it."
Perez, when asked if he'd been nervous before running onto the field to face his former team, responded with a "no," before adding: "A little. I'm human." The 35-year-old smiled as he did his best to sum up his thoughts on the game—in English he speaks slowly and carefully and seems almost shy. "This is the start," he said of the win.
Whether the victory over Dallas is truly a kick-start for the Whitecaps' season will depend on how they fare in a series of games in close succession. The team will host Sporting Kansas City on Wednesday before flying out to face New York City FC on Saturday.
Coach Carl Robinson, at least, seemed pleased with how his team has progressed. "We're getting up to the levels that we know we can play," he said, praising the performances of Manneh, Cristian Techera, Nicolas Mezquida and Octavio Rivero especially.
Robinson acknowledged his back line's fine job, too—who were in tough going up against the likes of Fabian Castillo and Michael Barrios—before allowing that yes, his goalkeeper had been fantastic yet again.
"I think his job is to keep the ball out of the net, and he's done what he's paid for," Robinson said dryly.
It's not surprising that Robinson has little to add about Ousted. The Danish goalkeeper's incandescent play has often been the only thing keeping the team in games. Ousted, though, expressed confidence in his teammates going forward.
"I think we've got a great locker room," he said. "I think we've got everything we need in there to be a successful team."
For now, that optimism seems warranted. Defeating a high-scoring team such as Dallas is a reason to celebrate.
"Hopefully we can build on this," Harvey said of the win. "And hopefully this can be a defining moment in our season to go forward."
Robinson, though, is focused less on this moment than on the next. The Whitecaps have earned their three points, but celebrations in this game are fleeting.
"It's fish and chip paper tomorrow," Robinson said of the win. "We'll move on to Wednesday's game."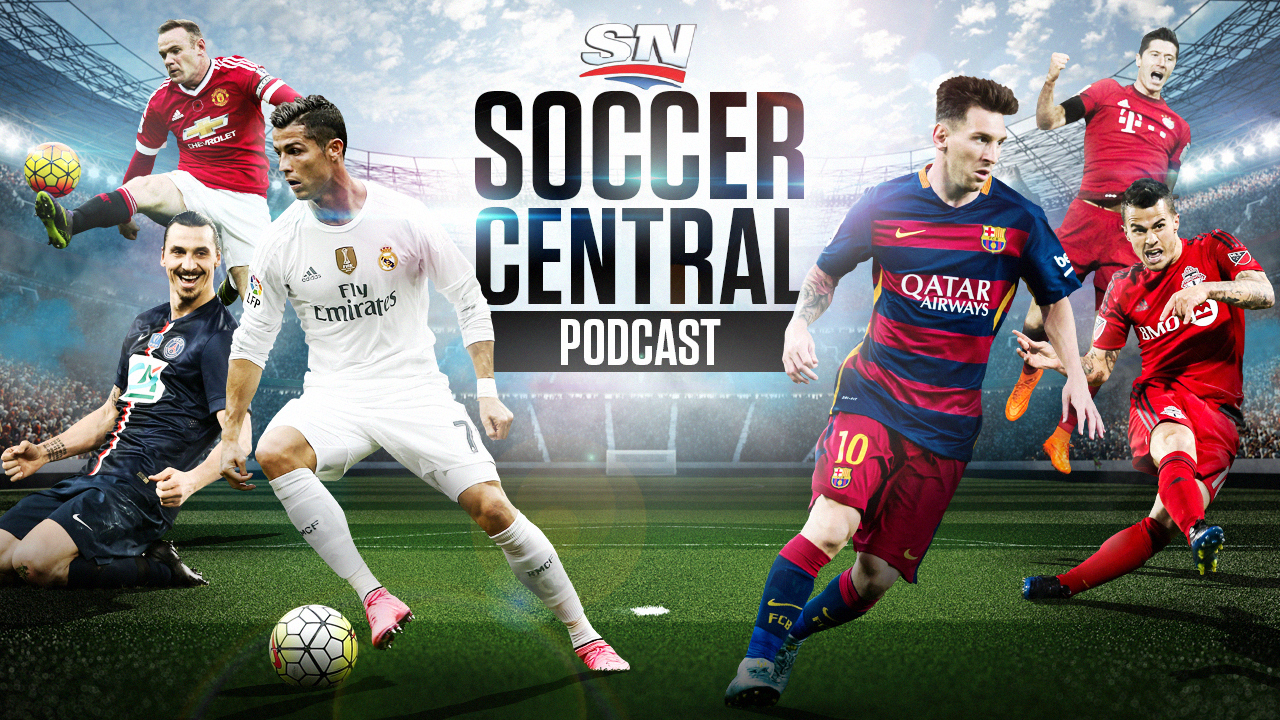 Sportsnet's Soccer Central podcast, hosted by James Sharman, takes an in-depth look at the beautiful game and offers timely and thoughtful analysis on the sport's biggest issues.
Listen now | iTunes | Subscribe to the podcast