VANCOUVER—A familiar scene unfolded this week during a Vancouver Whitecaps training session at UBC. Central defender Pa-Modou Kah darted across the field during a scrimmage, shouting directives at his teammates. "Take him on!" he yelled. "Go! Go! Go!"
Spend some time watching the Whitecaps train and the first thing you're likely to notice is just how loud Kah is—the 35-year-old is by far the most vocal person on his team. But he's also a cheerful presence, someone whose energy sometimes seems boundless.
During a frustrating start to the Whitecaps' Major League Soccer campaign—they currently sport a 3-5-2 record—Kah's leadership and liveliness have been crucial to the team's younger members especially. That's the case even though the veteran is seeing fewer minutes this season.
"I came out of my mother screaming," Kah said after practice, joking about his vocal nature.
Vancouver signed the Norwegian defender, who was born in Gambia, last January after he spent two seasons playing for Cascadia Cup rival Portland. He started 24 games in 2015 for the Whitecaps, scoring three goals. But as fellow central defender Tim Parker saw his own star rise—the team had selected him 13th overall in last year's MLS SuperDraft—Kah took on more of a backup role. The Whitecaps signed him to a one-year extension, and this season, he's made just three appearances.
"As every professional, you get frustrated if you don't get your minutes," Kah said. "But me, I know the reason for it, and also I'm at the age that, I've done it, I've been there, so for me, nothing changes."
Kah acknowledged that while he'd like to be playing more, he knows he has a lot to offer his team on the bench. The six-foot-one Whitecap is in his 19th season of professional soccer, having begun his career in Norway with Valerenga. He has also played in Sweden, Holland—making 189 appearances for Roda JC in the Eredivisie—as well as in Qatar and Saudi Arabia. So what Kah brings to his team isn't just his expressive leadership but a wealth of experience—a comfort with the ups and downs of a long season, something his teammates can draw on for moral support.
"The thing is, I've been where they want to go," Kah said of his younger teammates. "It's easier that you pass that knowledge to the young people that want to go there too and realize their dreams."
"We don't always want to talk to the coach, just because we can't get our feelings across," said 21-year-old left fullback Sam Adekugbe. "[Kah] is one of the players that a lot of people go through. He's been in the game for so long that he gives you a lot of knowledge and information, and obviously answers questions that you need answered. It's really good to have someone like that."
Adekugbe isn't the only player to acknowledge the effects of Kah's mentorship. Winger Kekuta Manneh, who likewise hails from Gambia, explained that Kah took on a supportive role even when the two were playing on rival teams.
"I met him when he was playing in Portland," Manneh, 23, said. "After the games, we'd sit, talk, have dinner. He'd advise me all the time, telling me how much potential I have, where I can go and all that."
On a day off a few weeks ago, Kah took his wife and daughter across the border to visit Manneh, who lives in Point Roberts, Washington. They spent some time at the beach catching crabs, and for a young player such as Manneh—who was served a one-game suspension this week for a tackle in the Whitecaps' loss to New York City FC and will miss his team's next match—having a mentor in Kah, someone he can talk to and learn from on and off the field, has been a "blessing."
"We're from the same country, so he understands me when I'm a bit moody, what to do to help me," Manneh said.
"I'm not the only one that's benefiting from that," he added. "He brings everyone under his wing."
Adekugbe noted that, in recent tough times especially, Kah's presence has been vital.
"When you go through rough spots it's easier to kind of crumble and sulk and mope, but it's also harder to get players going," he said. "With Pa, because he's been in the game for so long, he's able to push players."
"I think he raises the standards," Adekugbe added. "He's not a coach, but he's a player that gets players motivated. And I think we need that leadership, especially with the young team we have."
Midfielder Kianz Froese noted that Kah "tries to make us better every day." He also pointed out that Kah "loves to talk"—and Parker, too, said that willingness to speak up makes all the difference. "That's what you need," Parker explained.
Asked where his seemingly unwavering positivity comes from, Kah said it's all part of his overall outlook. "It's my motto, I just enjoy my life, because I don't know when my last day's gonna be," he explained.
With so much praise for his leadership skills, it's not surprising that Kah is considering a career in coaching once his playing days wind down.
"I really want to go into coaching because I believe that I have the knowledge," he said. "And I'm willing to learn and I love the game of football. It's a game I've loved since I was a kid. So for me, this is something I love to do, so I have to keep it up."
For now, though, Kah is focused on the present—and on getting something going after a stretch of inconsistent results. In the Whitecaps' last match, a 3–2 loss to New York City FC, the team made a number of costly mistakes.
"It was bad," said Kah, who started the game with Kendall Waston serving a one-game suspension.
For their next test, the Whitecaps are gearing up to host the Portland Timbers this weekend, who've also had an uneven start to their campaign. It's an especially meaningful game: the last time these two teams met, Portland ended Vancouver's playoff run.
"Because they knocked us out last year, we have to play to win," Kah said.
It's about more than just points, too. Whitecaps coach Carl Robinson has spoken repeatedly about the need for the team to find a rhythm, and in Kah's view, that can't come soon enough.
"It's about time that we get into the rhythm because the season is not gonna wait for nobody," Kah said. "It's not been the season that we hoped for so far but it's still a long way to go. It's time that we perform."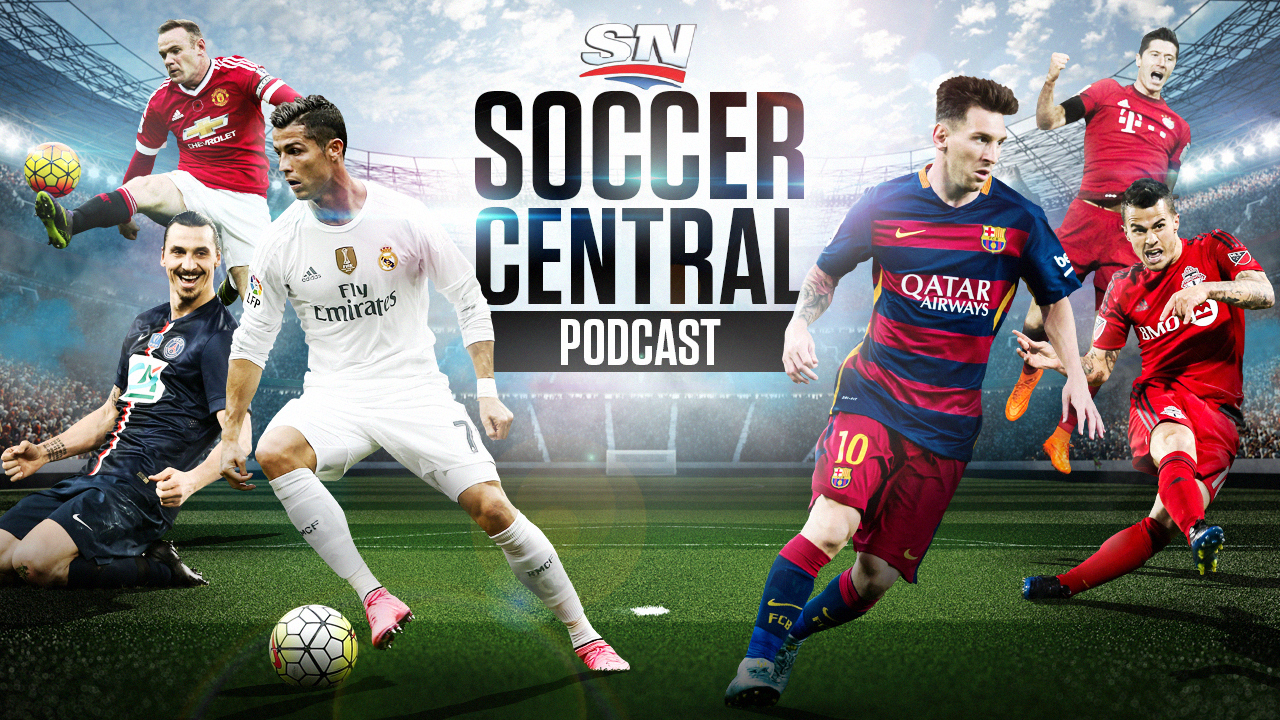 Sportsnet's Soccer Central podcast (featuring Thomas Dobby, Brendan Dunlop, John Molinaro and James Sharman) takes an in-depth look at the beautiful game and offers timely and thoughtful analysis on the sport's biggest issues.