The two expansion teams hold the balance of power at this year's Major League Soccer SuperDraft.
Minnesota United FC and Atlanta United FC will select first and second overall, and Atlanta has another first-round pick (eighth), which means the league's new clubs are going to be major players during Friday's draft in Los Angeles.
What else do you need to know about the 2017 MLS SuperDraft? We answer a few of the more pressing questions below.
What's the draft order?
The first round breaks down like this:
• 1-5: Minnesota United FC, Atlanta United FC, Chicago Fire, Houston Dynamo, Columbus Crew
• 6-10: San Jose Earthquakes, Vancouver Whitecaps, Atlanta United FC, Columbus Crew, Portland Timbers
• 11-15: Chicago Fire, D.C. United, Real Salt Lake, Sporting Kansas City, Colorado Rapids
• 16-20: Seattle Sounders, New York Red Bulls, FC Dallas, Montreal Impact, New England Revolution
• 21-22: Toronto FC, Seattle Sounders
All three Canadian teams have first-round picks. Toronto FC also has a pair of second-round picks, while the Vancouver Whitecaps and Montreal Impact each have one.
Toronto, Montreal and Vancouver all have picks in the third and fourth rounds.
The first two rounds take place Friday in Los Angeles. Rounds three and four will be conducted over the phone on Tuesday, Jan. 17.
What are "Generation adidas" players?
That's an important question.
NCAA underclassmen and youth national team players are especially attractive draft options because they've already signed Generation adidas contracts with MLS and thus they do not count against the league's salary cap.
Generation adidas players usually earn a much higher salary than the league minimum, so there is extra incentive for non-seniors to leave school early in order to pursue pro careers. As you can imagine, Generation adidas players tend to get picked early in the draft–every No. 1 pick in the draft since 2003 has been a Generation adidas product, including Canadian forward Cyle Larin in 2015.
Generation adidas players in this draft class include: midfielder Shamit Shome and forward Adonijah Reid (Canadian youth national team), defender Miles Robinson (Syracuse), midfielder Jackson Yueill (UCLA), and forwards Jonathan Lewis (Akron) and Abu Danladi (UCLA).
This year marks the first time MLS has extended Generation adidas into Canada, making Shome and Reid the first Canadian players in the program.
Shome spent last season playing pro for his hometown team, FC Edmonton, in the second-tier North American Soccer League. Reid is a prospect out of the ANB Futbol Academy in suburban Toronto.
Is there a consensus No. 1 pick?
The general view is that Jeremy Ebobisse (formerly of Duke) and fellow forward Abu Danladi of UCLA will likely go first and second, while Syracuse's Miles Robinson, considered the best defender in NCAA soccer in 2016, is also in the mix.
Ebobisse left Duke after the 2015 college season, and then spent the second half of last year playing pro in the third-tier USL for the Charleston Battery, while also turning out for the U.S. U-20 side. A target forward, he's drawn comparisons to Canadian Cyle Larin, who went No. 1 in the 2015 MLS SuperDraft and was voted the league's top rookie that same year.
Danladi boasts great speed and is a clinical finisher, and he has the added value of being a Generation adidas player (and thus, he doesn't count against the salary cap). But he's also had some injury issues during his collegiate career.
Robinson is big and athletic—a centre back who is comfortable in possession and is noted for his passing range. He's also a regular with the U.S. under-20 team, and, like Danladi, he wouldn't count against the salary cap.
Are there late-round gems to be found in this draft?
That's impossible to say, but the draft does have a history of producing late-round picks who go on to star for the teams that select them.
The list includes San Jose forward Chris Wondolowski (No. 89 overall, 2005), Kansas City midfielder Davey Arnaud (No. 50 overall, 2002) and Chicago goalkeeper Sean Johnson (No. 51 overall, 2010).
Midfielder Mike Duhaney went 87th in the inaugural 1996 MLS draft, and he ended up winning the league's rookie of the year award the following year with the Tampa Bay Mutiny. Defender Jonathan Bornstein won the rookie honour after being selected 37th overall by Chivas USA in 2006.
Who might Montreal, Toronto and Vancouver take?
The off-season departures of Mark Bloom (taken by Atlanta in the expansion draft) and Josh Williams (picked up by Columbus in the re-entry draft) means Toronto FC, picking 21st, needs to add some defensive depth. Right fullback Colton Storm, out of North Carolina, could provide a decent back-up option to Steven Beitashour.
The right side of defence was a problem area for the Vancouver Whitecaps last season, as they had a number of players filling in there throughout the campaign. Vancouver acquired Sheanon Williams from Houston in an off-season trade, but if Maryland's Chris Odoi-Atsem, one of the best right fullbacks in this draft, is still on the board at No. 7, look for Vancouver to scoop him up.
Montreal, selecting 19th, could use some added punch and depth in attack. Canadian Brian Wright is a speedy and physical forward who starred for Vermont, and was a semifinalist for this year's Hermann Trophy, U.S. college soccer's version of the Heisman Trophy.
What happens after the draft?
The majority of players selected at the draft will enter MLS training camps later this month, but if recent history is any indication only half of them will end up signing with the MLS club that picked them.
A player who gets drafted but does not sign a contract is then placed on that team's "College Protected List" until Dec. 31, 2017. At that point, the team loses the MLS rights to that player.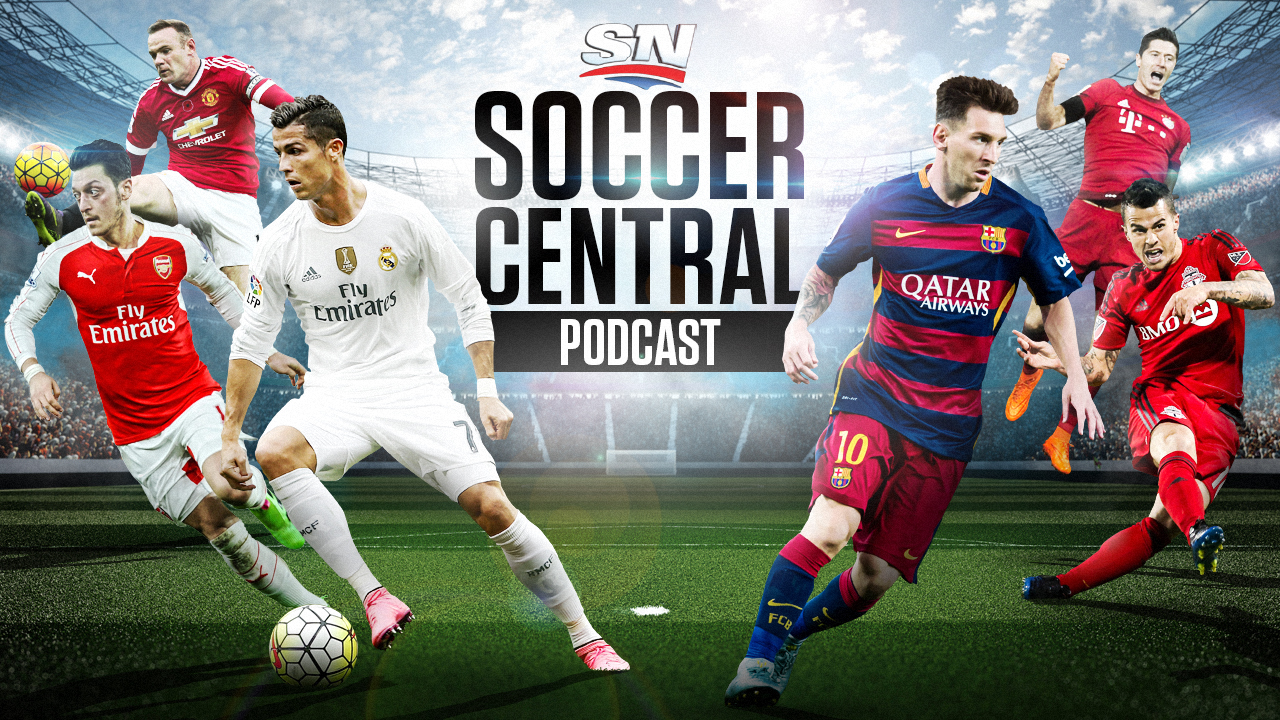 Sportsnet's Soccer Central podcast (featuring James Sharman, Thomas Dobby, Brendan Dunlop and John Molinaro) takes an in-depth look at the beautiful game and offers timely and thoughtful analysis on the sport's biggest issues.
Listen now || iTunes || Podcatchers