TORONTO — Crisis management is going to be the key for Toronto FC if it's going to avoid falling out of playoff contention in Major League Soccer over the course of this summer.
So far, so good.
A completely revamped TFC battled to a hard-fought 1-1 draw with the Seattle Sounders on Saturday night before 26,750 spectators at BMO Field, a much needed result and a valuable point for the Reds when you consider the road ahead of them.
Seattle coach Sigi Schmid admitted his team was fortunate to walk away with a share of the points after being largely outplayed on the night. It was an assessment shared by Toronto coach Greg Vanney, who was vexed over how his club squandered a number of scoring chances.
"At the end of the day it's a game of execution in the [penalty area]. We didn't execute when we were in the box," Vanney said.
Saturday's affair was the first of an eight-game stretch that the Reds will be without three starters— goalkeeper Clint Irwin, midfielders Michael Bradley and Will Johnson are all out injured for the next six weeks—and they should be minus a fourth for the next two matches with Jozy Altidore still recovering from a hamstring injury.
With all of these absences, TFC's gruelling schedule (this was their fifth game in 15 days) and the team fresh off winning the Voyageurs Cup versus the Whitecaps in Vancouver midweek, it didn't come as a surprise to see Vanney make a number of changes to his lineup and formation against the Sounders.
Vanney went with a three-man defence (Eriq Zavaleta, Damien Perquis and Nick Hagglund) and a five-man midfield with defenders Mark Bloom and Steven Beitashour out wide. It was Bloom's first league appearance for the Reds since Oct. 25, 2014 — he missed all of last season due to injury. Regular defensive starters Drew Moor and Justin Morrow were on the bench, as were midfielders Benoit Cheyrou and Jonathan Osorio. Also, defender Josh Williams was suspended
Canadian midfielder Jay Chapman was given a rare start. Forward Jordan Hamilton, instead of fellow Canadian Mo Babouli, partnered Sebastian Giovinco up front. Goalkeeper Alex Bono made his first MLS start in only his second league game. Only five of TFC's 11 starters made more than 10 MLS appearances this season ahead of Saturday's contest.
Despite Vanney's overhaul, Toronto showed great cohesion in its play at both ends of the field and dominated the opening half. Perquis was commanding in anchoring the back line, abetted by Marky Delgado, who tirelessly shielded the back three and often dropped back as a fourth defender as the Sounders attempted in vain to stretch the defence. Aside from scoring Toronto's lone goal, Hamilton put in a solid night's work, showing a deft touch and troubling the Seattle defence with his movement both on and off the ball.
Saturday was a positive sign for TFC in light of the team's recent rash of injuries, and with a testing slew of games coming up on the schedule.
"I couldn't be more proud of the group and the depth, and the effort that they put forth over the last 15 days. They won a trophy on Wednesday and then turned around and busted their butts today and were the better side," Vanney said.
He later added: "We have six games in July, and they're all going to be tough. All the points matter now."
Saturday's game exploded into life at around the 18-minute mark when Toronto carved out a quartet of scoring chances in quick succession. After Hamilton twice came close to scoring, Chapman sent a header wide of the post while left unmarked on the edge of the six-yard box. Moments later, Hamilton played a sublime back-heel pass for Giovinco, who ballooned his shot way over the crossbar even though he had a clear look on goal.
Giovinco made amends in the 60th minute, driving towards net and forcing a save out of Stefan Frei from in close. The Seattle goalkeeper couldn't handle the rebound, and Hamilton pounced, racing towards the ball and slamming it home. But Toronto's lead lasted just one minute, as Sounders forward Jordan Morris curled a beautiful shot from inside the box that whipped past Bono and nestled inside the far post.
Raheem Edwards, a 20-year-old prospect from TFC 2 — the Reds' farm team in the third-tier USL — came on as a late substitute, but the Canadian forward couldn't find a goal in his MLS debut. Bloom made a crucial goal-line clearance in the dying minutes to preserve the draw for Toronto. Bloom's heads-up play capped off a solid comeback performance from the defender.
"It was an all-encompassing experience for me after being out for so long and the road to recovery, and all the work I've put in. [To have it all] culminate into 90 minutes was kind of a surreal experience for me when thinking back how long it's been. But once I got out there it felt like [old times] and it came back to me right away," Bloom told Sportsnet.
NOTES: Seattle leads the all-time series against Toronto with seven wins and two draws in 11 matches… Saturday marked the only meeting this season between the two sides… TFC last won at BMO Field vs. Seattle on April 25, 2010… TFC held a special pre-game ceremony on Saturday, hoisting the Voyageurs Cup in front of the BMO Field crowd… The Reds return to action on July 9 when they host the Chicago Fire…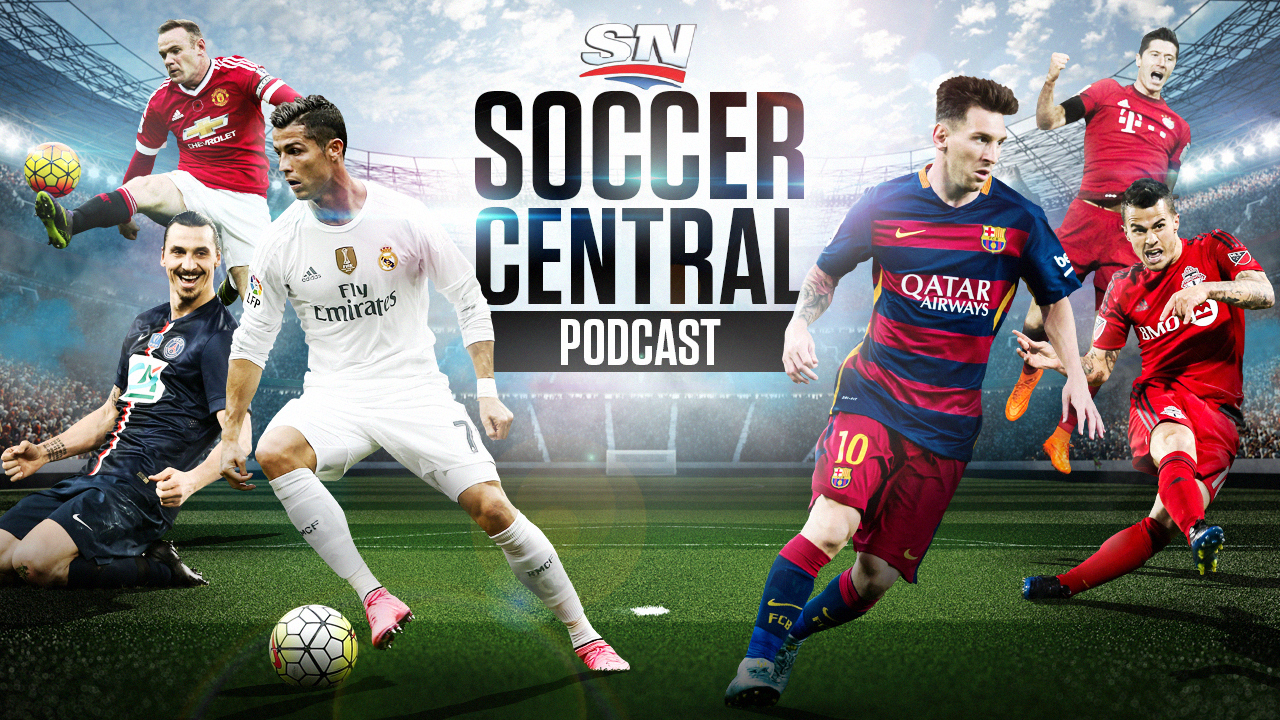 Sportsnet's Soccer Central podcast (featuring Thomas Dobby, Brendan Dunlop, John Molinaro and James Sharman) takes an in-depth look at the beautiful game and offers timely and thoughtful analysis on the sport's biggest issues.
Listen now | iTunes | Podcatchers