TORONTO – The great mystery behind Sebastian Giovinco's penalty miss from last weekend has been solved—and it's not much of a mystery.
Toronto FC battled Real Salt Lake to a 0-0 draw on Saturday in their Major League Soccer regular season opener, a game marked by Giovinco's failed penalty attempt against veteran RSL goalkeeper Nick Rimando.
Before the game in Utah, the Italian forward was 7-for-8 from the penalty spot in MLS regular season play, his only miss coming in 2015, and that hit the post. No goalkeeper had been able to stop Giovinco, even though he put his penalty shots in the exact same place—the lower left corner. Saturday's penalty wasn't Giovinco's best effort, but credit must be given to Rimando for making the save.
Giovinco declined to talk to journalists after the game, which led to fervent debate and speculation as to what went wrong this time. The TFC forward addressed the media for the first time after Wednesday's practice, explaining that he was planning to go to the right against Rimando, but then he decided to try to put his shot in the usual spot.
He explained the change of heart was what screwed him up a bit.
"I changed [my mind] at the last second," Giovinco explained.
"This is a part of soccer. If you want to shoot a penalty, you have to know that sometimes you are going to miss."
The revelation of the Italian's last-second decision was news to coach Greg Vanney.
"I had no idea. Whatever he shared with you [the media] is probably accurate," Vanney said.
"I would think that at this point he is thinking, 'Should I be switching things up and mixing it up?' Maybe his tendency is to want to go [left] and he went back there. My guess is he'll be thinking about it again the next time."
And yes, there will be a next time for Giovinco. Vanney isn't going to bar the Italian from taking penalties after his miss in Salt Lake—he'll continue to let the players on the field decide amongst themselves who will step up to the 12-yard spot.
"For me, always, penalty kicks are about who's feeling confident in the moment that they're going to put it in the back of the net," Vanney said. "There are more than enough capable guys, so I don't feel like I have to be specific and designate."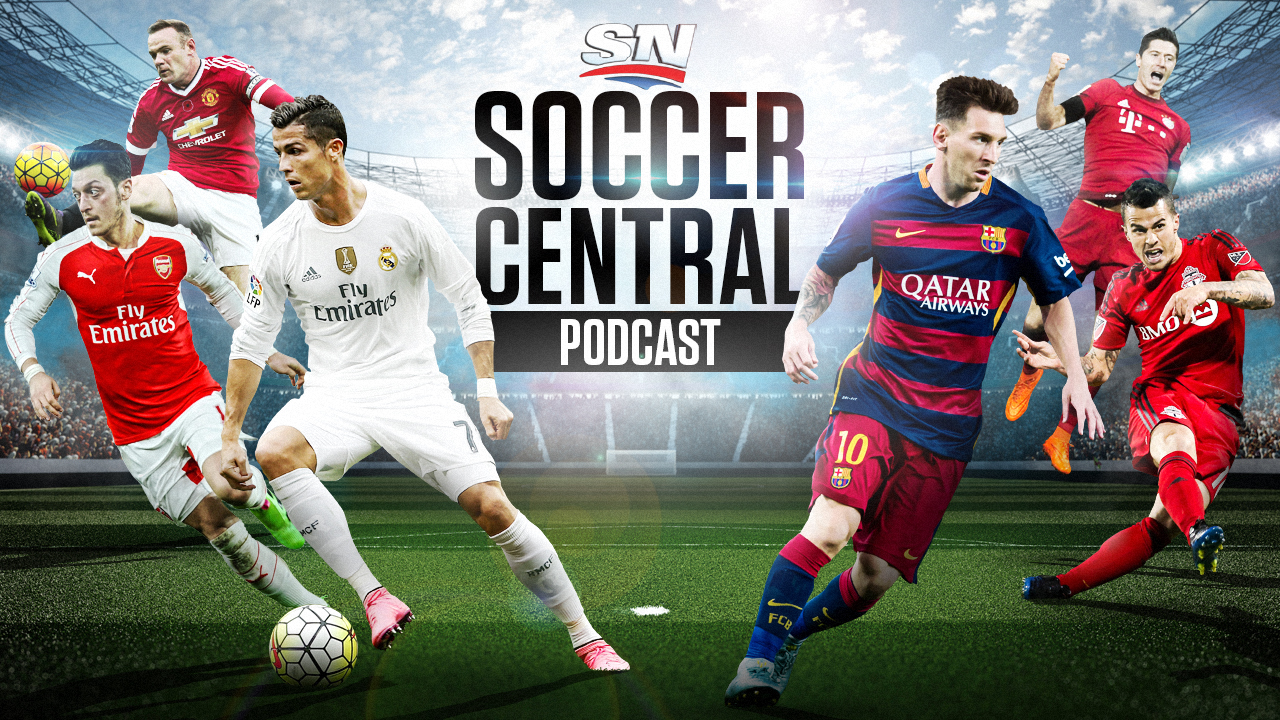 Sportsnet's Soccer Central podcast (featuring James Sharman, Thomas Dobby, Brendan Dunlop and John Molinaro) takes an in-depth look at the beautiful game and offers timely and thoughtful analysis on the sport's biggest issues.
Listen now || iTunes || Subscribe