It's only one game, so nobody is heralding them as the new midfield dynamic duo of Major League Soccer just yet.
There's no denying, though, that Harry Shipp and Ignacio Piatti combined to great effect for the Montreal Impact in last week's season-opening win away to Vancouver Whitecaps.
Shipp, 24, was solid in his Montreal debut—he joined the Impact last month in a trade from the Chicago Fire—helping to set up Piatti's opening goal via a nifty one-two passing play with the Argentine that caught Vancouver flat-footed. It was one of many give-and-go sequences between the pair that gave the Whitecaps fits.
---
Toronto FC on Sportsnet: Watch 11 Toronto FC matches from the 2016 Major League Soccer season live on Sportsnet. Consult the broadcast schedule
---
Starting in a 4-2-3-1 formation, Shipp was stationed out wide on the left, while Piatti played the No. 10 role just behind forward Dominic Oduro. The Argentine more often looked to link up with Shipp, rather than countryman Lucas Ontivero on his right.
More and more, Piatti operated down the left side of midfield, creating chances for Shipp to cut inside and venture towards goal or play a through-ball for a teammate in behind the Whitecaps' back line.
The Shipp-Piatti duo shows genuine promise, and they'll likely get a chance to build up some more chemistry on Saturday against the New York Red Bulls in Montreal's home opener.
"[The partnership] was good, and I think it's only going to get better as the season goes on," Shipp told Sportsnet in a one-on-one chat. "Nacho [Piatti] likes to drift out wide and be inside, whereas I like to mix up positions. If we're both able to occupy that left side it makes defences confused and those outside backs aren't sure where to go. The more we can do that, to interchange fluidly, it's going to be harder for opposing teams to stop."
It was obvious that Piatti and Shipp became more in sync with each other as the match wore on. Give them a few more games together, and they could be even more dangerous.
"As we get more comfortable, I'll start to realize when he drifts out wide and when that space is inside for me to exploit. In Vancouver I was till trying to pay extra attention to it because we haven't played together very much. As games go on, I'll understand his tendencies better so that it becomes second nature to me, instead of always having to think about it," Shipp said.
If Shipp was feeling nervy about making his Impact debut he sure didn't show it—he looked poised on the ball, and fit seamlessly into the starting line-up.
"Before the game I was little nervous. It's one thing to start pre-season games, but this was the first official start with my new team. Going forward it'll be nice to get settled here a bit more and build on that performance and get better each game," Shipp stated.
Shipp offers Montreal coach Mauro Biello options—although deployed on the left side of midfield last week, he's more naturally a central attacking midfielder. Shipp maintains he's perfectly comfortable with either role.
"One of my biggest things is versatility. Wherever I'm put I'm going to figure it out and make it work. I played out on the left in my first couple of years in Chicago, so for me, I don't necessarily play it like a typical winger would. I try to mix it up and play out wide enough so that the outside back can't cheat inside. But I also come inside and make things happen in the middle of the field," Shipp explained.
How Biello will use Shipp this season will depend on a number of factors.
"We talked about it, and I think it will change from game to game. In pre-season I played in the middle. To counter what we thought Vancouver was going to do we switched up formations, and put Nacho inside, with two holding midfielders underneath him. My role will also change game-by-game depending on whether we're home or away, or whether we think we're going to have the majority of possession," Shipp said.
The move and transition from Chicago to Montreal has not been an easy one for Shipp. A native of Illinois, he was a diehard fan of the Fire while growing up, and he came up through the club's youth system before making his senior team debut in 2014. The Fire was the only team Shipp knew.
He was blindsided by the trade that shipped him to Montreal, and even took to Twitter to post a lengthy and emotional message to Chicago Fire fans. The shock has passed, and he bears no grudge against the Fire. He's also ecstatic to be in Montreal, a club with serious playoff hopes, unlike Chicago who is in a rebuild after two tough seasons, including a 2015 campaign that saw the Fire finish in last place.
"I'm in a good spot now mentally. It took some time to get used it. Ever since I started playing games with the Impact it's made it a lot easier," Shipp said. "My big thing is I've never played a playoff game before, so hopefully I can do that in Montreal. That's what's drives me this season, and it's made the transition a lot easier for me."
---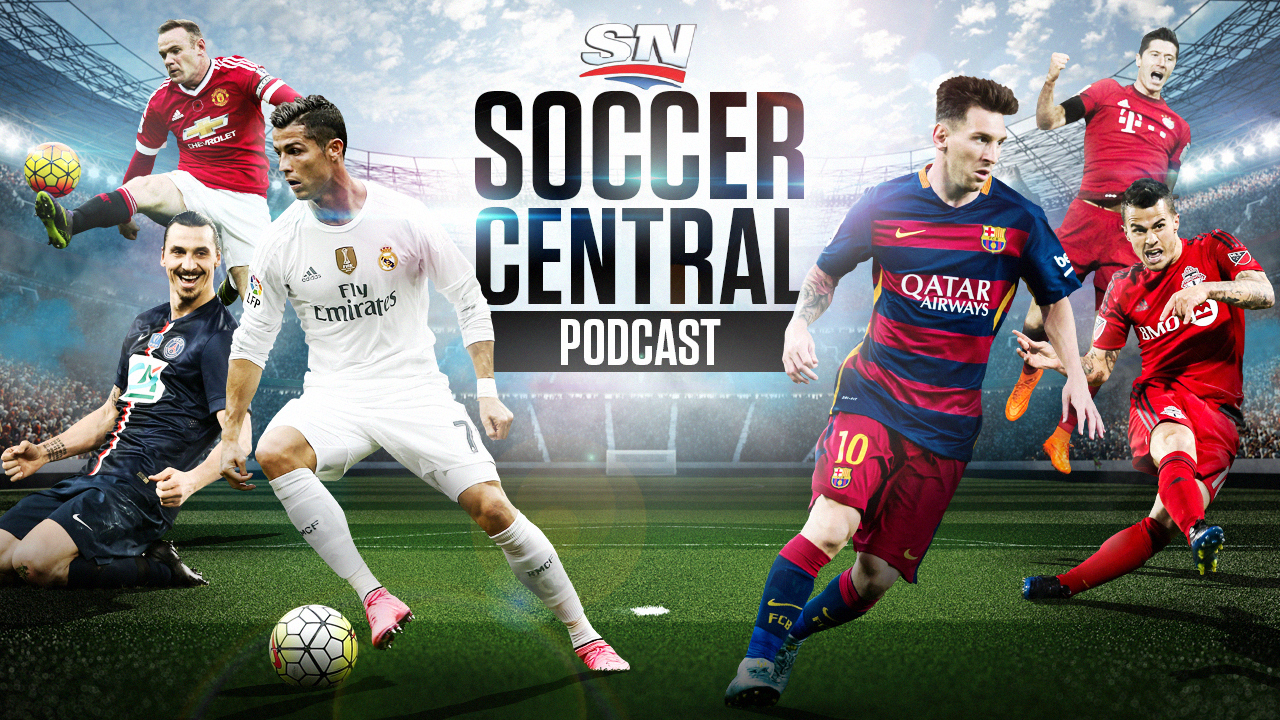 SPORTSNET.CA's Soccer Central podcast, hosted by James Sharman, takes an in-depth look at the beautiful game and offers timely and thoughtful analysis on the sport's biggest issues.
Listen here | iTunes | Subscribe to the podcast
---