There were reasons not to expect much from the Montreal Impact early on in the 2016 Major League Soccer season.
Despite not being particularly active in the off-season (only four players were brought in; two were draft picks), despite performances in pre-season being underwhelming (they tied NASL side Tampa Bay Rowdies 0-0 in their last game), and despite Didier Drogba needing to miss four of the Impact's first five games of the MLS campaign (against five of the best teams in the league) Montreal has looked pretty darn good thus far.
Mauro Biello's men have picked up right where they left off last year. In their season opener last weekend, they beat the Whitecaps 3-2 in Vancouver, and on Saturday they won 3-0 over the New York Red Bulls, last year's MLS Supporters' Shield champions, in their home opener.
That's two wins, six goals scored, and all without Drogba.
A lot of credit has to be given to Biello, who since taking over from Frank Klopas last August has led the Impact to an outstanding record of 11-2-3—at home under the Montreal native, the Impact are a perfect 8-0-0.
They were already playing well under Biello last season, but the Impact are playing even better this year, as one can already sense an evolution in the team's play, especially from an attacking standpoint.
Although the Impact lost offensive-minded wingers such as Dilly Duka and Justin Mapp in the off-season, the additions of midfielders Harry Shipp and Lucas Ontivero have brought much more control to the team's possession game.
Shipp, who carries some resemblance to Dutch creator Wesley Sneijder—with his small frame, a balding head, a soccer IQ higher than the norm, and a wide range of passing—has been especially influential. The 24-year-old American, playing in an advanced position behind main striker Domenic Oduro, understands when he needs to either slow the game down by keeping possession or help accelerate attacking manoeuvres with quick first-time passes. Against the Red Bulls, he managed to regularly do the latter without even looking to whom he was passing.
---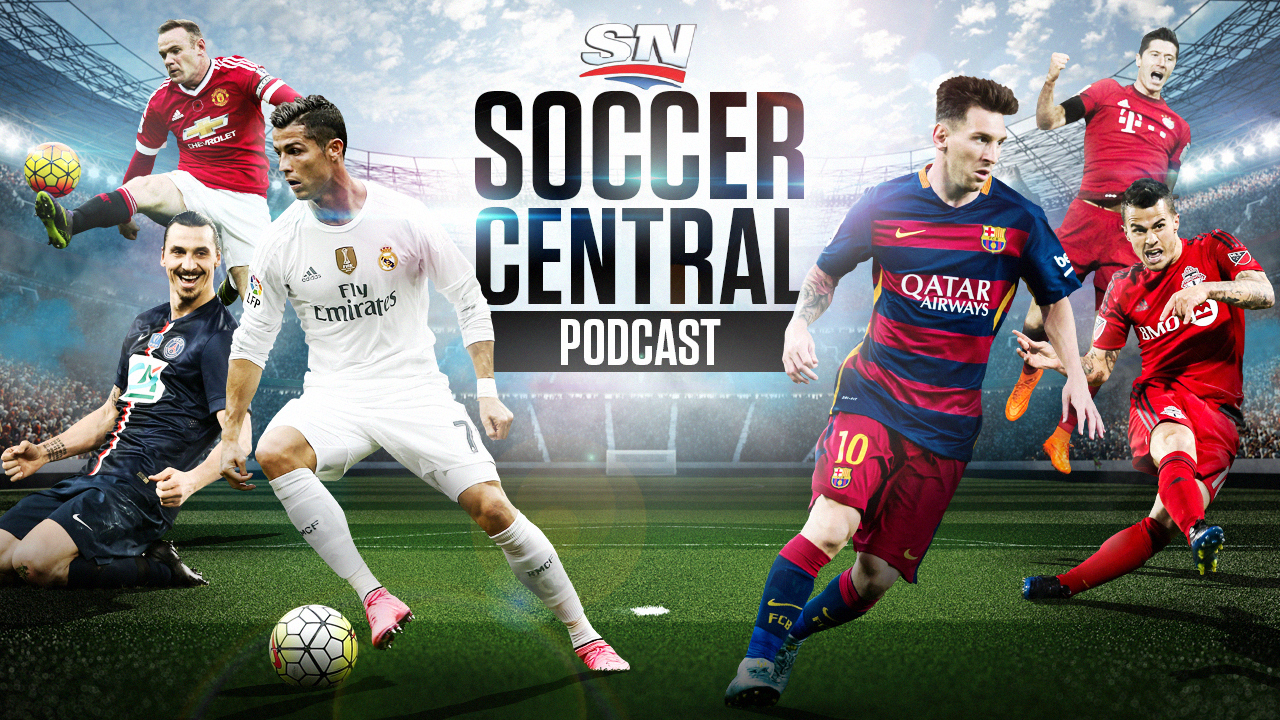 SPORTSNET.CA's Soccer Central podcast, hosted by James Sharman, takes an in-depth look at the beautiful game and offers timely and thoughtful analysis on the sport's biggest issues.
Listen here | iTunes | Subscribe to the podcast
---
He also has the ability and intelligence to help circulate the ball in the final third and play the final pass, which he did on the Impact's first goal against Vancouver and the third goal against New York.
These are qualities that the Impact have lacked over the last few seasons. In the past Montreal heavily relied on attackers who tended to hold on to the ball and dribble past players, and often in places where they're not supposed to. Ignacio Piatti, who played in the role that Shipp currently occupies for long stretches of last season, would often slow the game down in midfield by taking too many touches.
Shipp's arrival, as well as that of Ontivero, who's shown similar qualities in possession, means that a player such as Piatti can receive the ball in more advanced positions closer to goal, where he's most devastating.
Although it would be very unfair to say that the Impact dominated the Red Bulls, even though the 3-0 result would suggest as much—a huge point-blank save from an ever-reliable Evan Bush kept the visitors from drawing level in the second half—it was an impressive win nonetheless, especially since it seems that this Impact side still has a lot of room left to improve.
As much as the upcoming schedule for Montreal is a difficult one—they have FC Dallas and Seattle Sounders on the road and Columbus Crew at home—it might be time to consider that the Impact be the ones who are feared the most.
---
Nick Sabetti is a Montreal-based writer. Follow him on Twitter