Montreal's Olympic Stadium has staged some pretty big soccer games, but next week's match between the Montreal Impact and Toronto FC will be the most important.
Over 55,000 tickets have been sold for the first leg of the Eastern Conference final, and chances are very good that more than 60,000 fans (and possibly even 65,000) will be in attendance on Nov. 22 for the opener of this two-game series.
If that surprises you, it shouldn't. Huge soccer crowds at the 'Big O' are nothing new.
Over 71,000 spectators took in the gold-medal game of the men's tournament at the 1976 Olympics between East Germany and Poland. The Montreal Manic attracted 58,542 fans in 1981 for their playoff game against the Chicago Sting in the old North American Soccer League. The Impact's 2012 home opener in their inaugural Major League Soccer campaign saw 58,912 people pass through the turnstiles. Later that year, 60,860 came out to see the Impact host the LA Galaxy and David Beckham. Last winter, 61,004 spectators watched the Impact play Mexican outfit Club America in the second leg of the CONCACAF Champions League final.
But this is different. This time, there is no special player attraction (like Beckham), no continental title up for grabs (like in the Champions League), and no gold medal at stake.
This is simply two of MLS's three teams from north of the border facing off in a playoff match, with the winner becoming the first Canadian side to advance to the MLS Cup for the first time in league history. The all-Canadian element is the drawing power of this game. No frills needed.
Speaking to reporters during a Wednesday conference call, Impact captain Patrice Bernier called this playoff series "an historical moment" for soccer in Canada.
"It's great for Canadian soccer because two clubs out of the three are in the conference final, and one will be able to attend the final. It shows the growth of professional club soccer here in Canada. … These are the types of game you want to play in," said Bernier, a native of Brossard, Quebec.
Impact coach Mauro Biello, who like Bernier toiled in the lower leagues during his playing career and has witnessed soccer's popularity grow in his hometown of Montreal, echoed his captain's sentiments regarding the historical significance of next Tuesday's first leg.
"It's a special game. History is being made here in Canada in terms of soccer. … It's a great opportunity for Canadian soccer to grow," Biello stated.
The Impact thrashed TFC 3-0 in the first round of the MLS playoffs last year, a result that further stoked the competitive fires between two natural rivals. This two-game post-season series will only intensify one of the best rivalries in MLS.
"It's not only big for MLS but also very important for soccer in Canada that two Canadian teams in big markets get to compete against each other in such a meaningful [playoff series]. Last year was just a small taste of that… it was just a taste of the rivalry that has continued to build between these two franchises," Toronto coach Greg Vanney offered.
"The Montreal-Toronto rivalry in hockey and other sports, that goes way back, and probably in soccer as well, but not obviously in MLS. But each time we play these games that are more meaningful than the last, the more the rivalry continues to grow and become more exciting and more interesting for the fans. The players are starting to feel that same sort of build-up in this match."
Considering the current state of the national men's team—they've fallen completely off the radar after failing to qualify for 'The Hex' earlier this year—this playoff showdown should give Canadian soccer a much-needed shot in the arm.
Bernier hopes that this two-game series will "ignite soccer in Canada," and inspire a generation of youngsters in both Toronto and Montreal to take up the game, and to "dream to play a game like that on Canadian soil."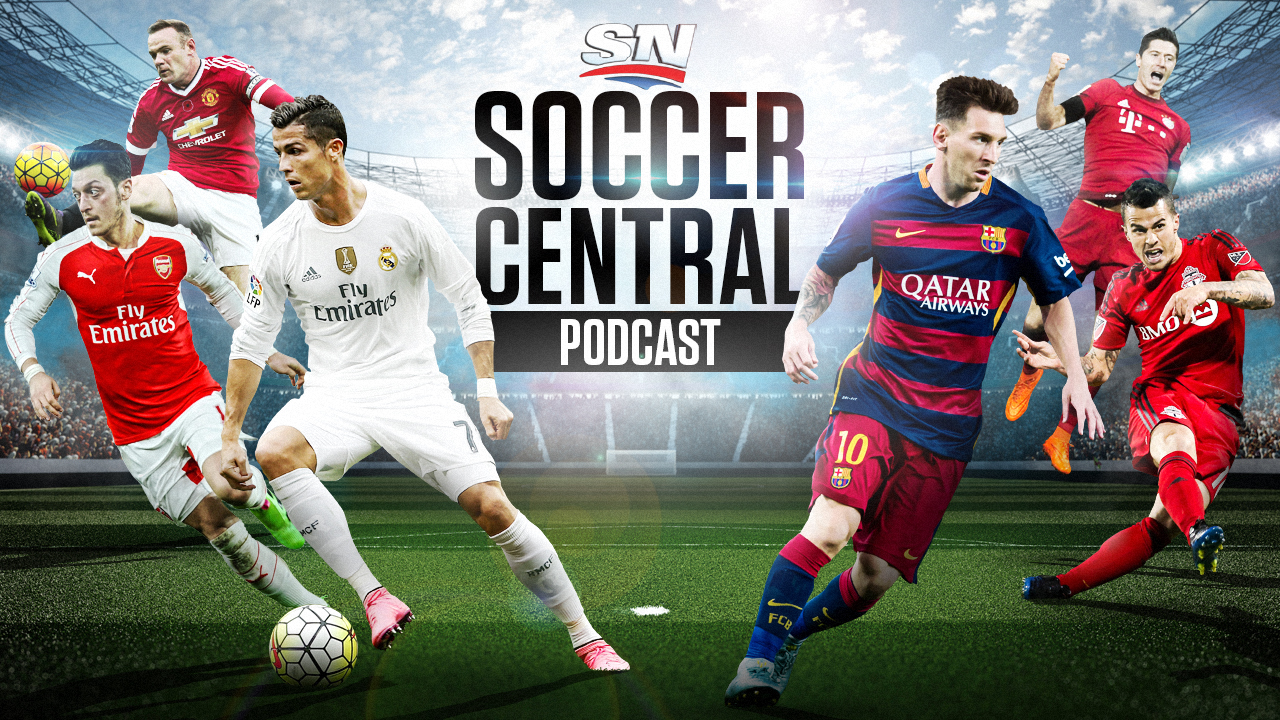 Sportsnet's Soccer Central podcast (featuring James Sharman, Thomas Dobby, Brendan Dunlop and John Molinaro) takes an in-depth look at the beautiful game and offers timely and thoughtful analysis on the sport's biggest issues.
Listen now || iTunes || Podcatchers